New Canadiana :: Motoko :: Inner Life
---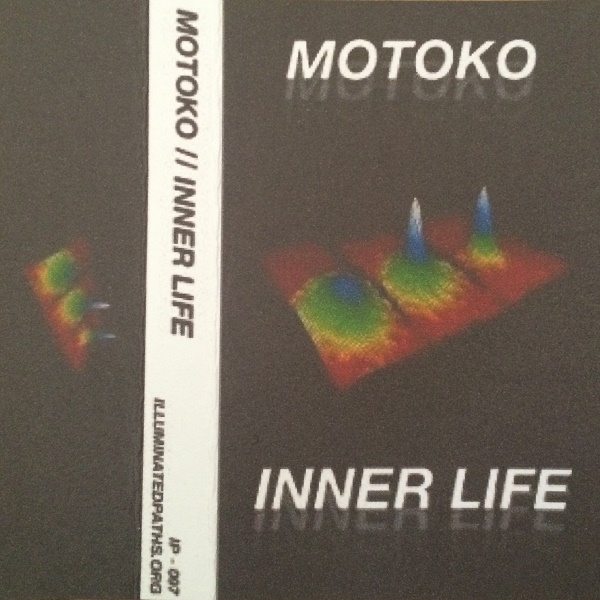 Motoko
Inner Life
(Self-Released)
London, ON
From the drip dry eyes of Julia Dickens:
This instrumental output from the keyboard of Jordan Pearson is the soundtrack to a synthesized contemplative dream state. If your computer screen saver was a shifting stream of consciousness, this current is drifting into a tropical journey, driving top-down down a coastal highway, lounging poolside while a gentle breeze rustles pixilated palms. Wipe your drip dry eyes as you watch phosphorescent waves swell and recede underneath the shimmering cosmos. The scene dissolves into a hazy landscape whizzing by on your sunset drive into the technicolour abyss and reflected on all sides by the shapes and sounds of your own softly aching heart.
Des yeux à séchage spontané de Julia Dickens:
(Traduit au cycle délicat par Julie Mayer)
Cette production instrumentale sortie du clavier de Jordan Pearson est la piste sonore parfaite pour atteindre un état de rêve contemplatif synthétisé. Si l'écran de veille de ton ordinateur était un flux de conscience changeant, ce courant virerait en voyage tropical au cours duquel tu roules avec la capote abaissée sur une autoroute côtière et où tu te détends au bord de la piscine pendant qu'une douce brise bruisse dans des palmiers pixellisés. Essuie tes yeux à séchage spontané pendant que tu regardes des vagues phosphorescentes enfler et refluer sous le scintillement du cosmos. Le tableau, qui se dissout dans un paysage brumeux filant à toute allure lors de ta virée au soleil couchant vers l'abysse technicolor, se reflète de tous côtés par les formes et les sons de ton propre cœur légèrement endolori.
---
---
---