Festivities :: Electric Eclectics
---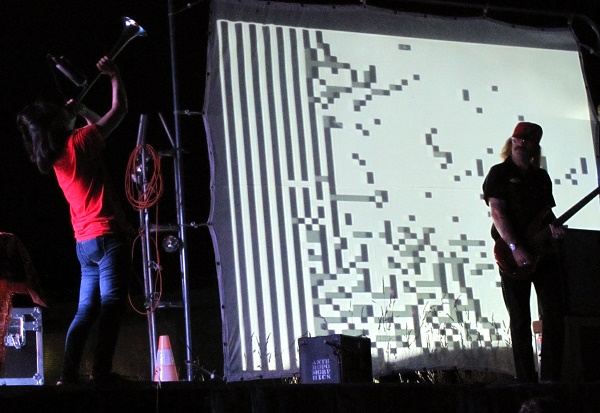 Electric Eclectics
July 31 – Aug 2, 2015
Meaford, ON
Photos by: Joshua Cwintal/li>
From the oily reduction of Joshua Cwintal:
Receptive ears were scattered between the teddy bear adorned pillars found at the Electric Eclectics festival near Meaford, Ontario. Attendees revelled in indoctrinating drones and chest caving noise from acts who embodied the friendly and visionary spirit of the gathering. Installation artists intrigued and captured wanderers as they attempted to cross the picturesque canvas of land christened as "The Funny Farm". Each night refused to end as moonlit dancing and laughter spilled deeper into DJ-led forest festivities. Each morning brought familiar faces together to welcome another day where only the unfamiliar could be expected.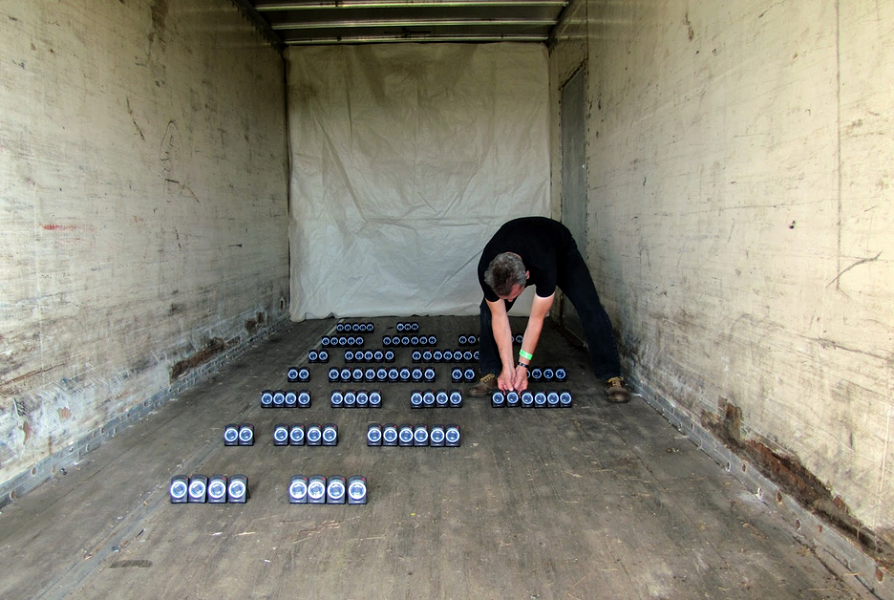 100 metronomes, all clicking in a cicadian like flutter. All arranged to match the physical shape of a companion poem.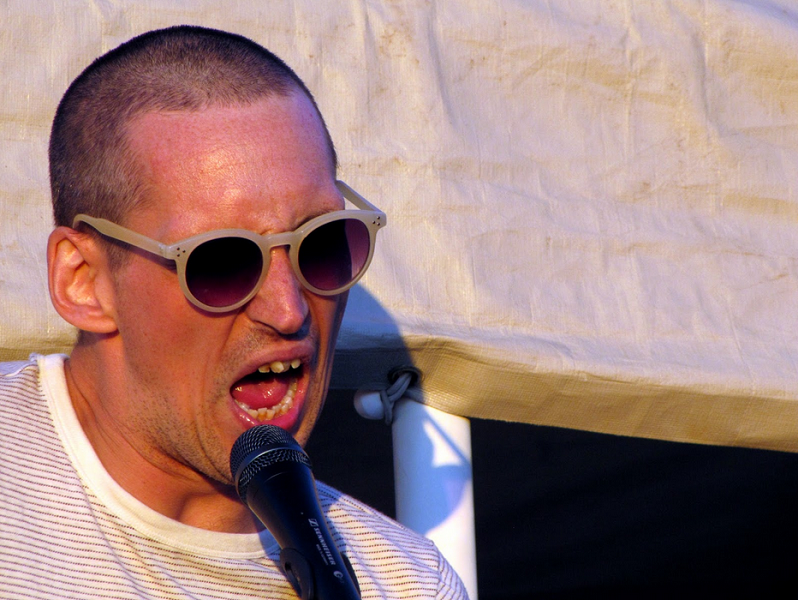 "Anyone get a psychosomatic rash before?" – Dave from Soupcans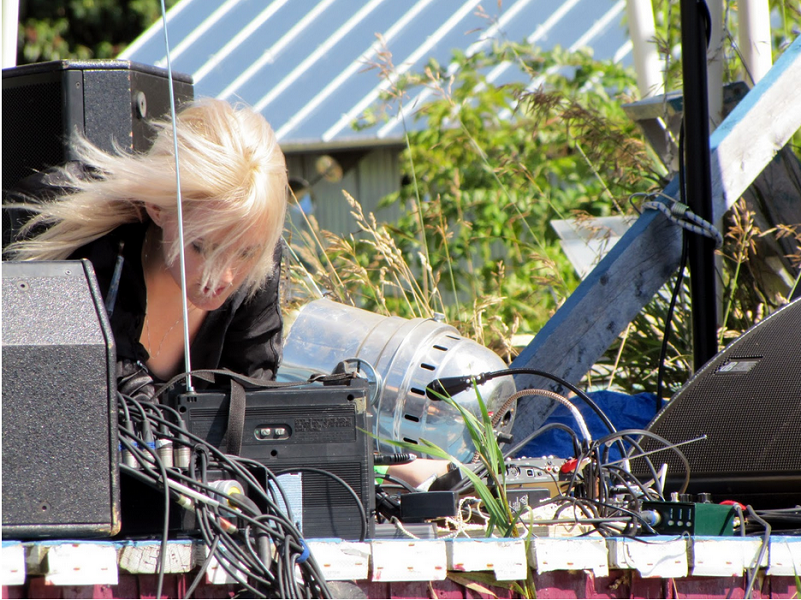 "The Nihilist Spasm Band apologized to me after my set for driving up near the stage while I was playing. I thought, I wish you drove over the stage, that would have been amazing. Also I hadn't noticed – I didn't notice the ambulance for the heat stroke suffering guy either (hope he's okay). I couldn't see my gear, we both don't understand sunshine." – Bridget Bardon't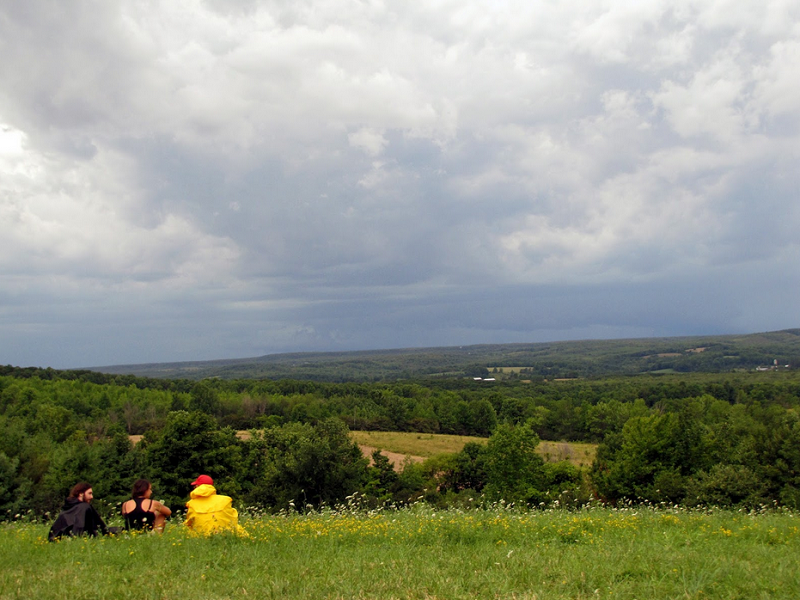 A calming moment before the end of the Festival and a tremendous downpour. Until next year friends.
De la réduction huileuse de Joshua Cwintal:
(Traduit par le sourire fatigué de Jessica Grenier)
Les paires d'oreilles réceptives étaient éparpillées entre les piliers décorés d'oursons en peluche au festival Electric Eclectics, quelque part près de Meaford, en Ontario. Les festivaliers se délectaient de drone endoctrinant et de sons réverbérant dans la cage thoracique; autant de détails personnifiant l'esprit visionnaire et convivial du rassemblement. Avec leurs installations intrigantes, des artistes capturaient les promeneurs alors qu'ils tentaient de traverser le paysage pittoresque baptisé « The funny farm ». Sous l'animation de danses nocturnes rythmées et de rires se déversant toujours plus profondément dans les profondeurs de la forêt, les nuits refusaient de mourir; et chaque jour naissant guidait son lot de visages familiers vers une rencontre où l'inconnu était la seule chose au programme.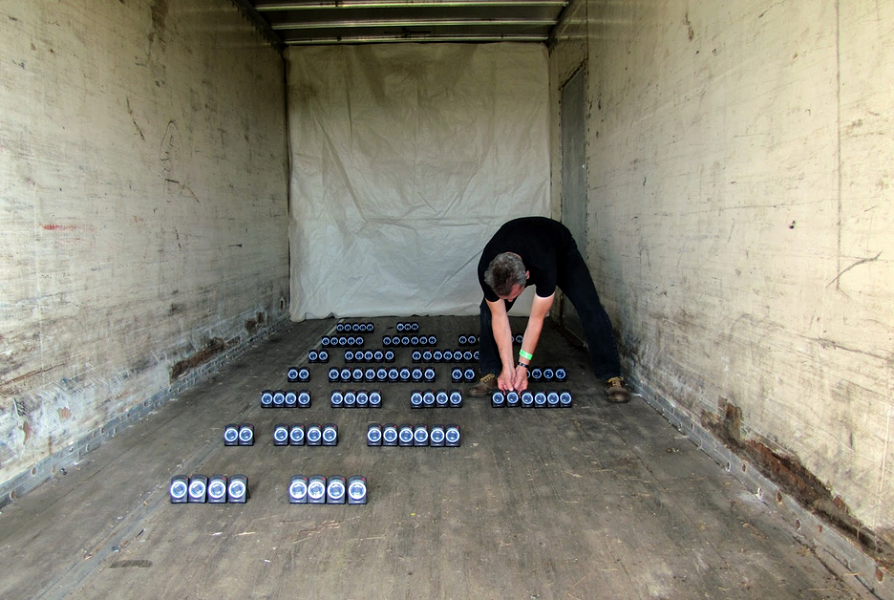 Cent métronomes – autant de battements rappelant les stridulations d'une cigale – placés de façon à reproduire la présentation d'un poème compagnon.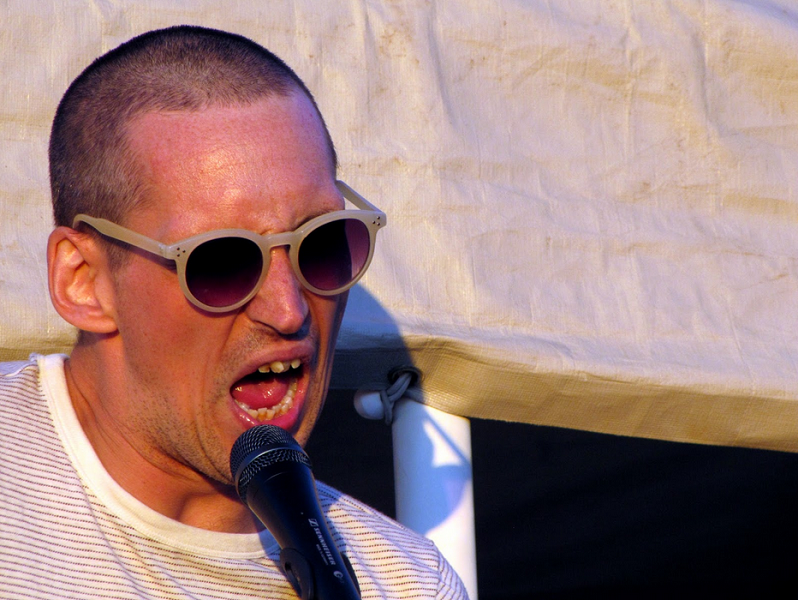 « Quelqu'un a déjà eu une démangeaison psychosomatique? » – Dave de Soupcans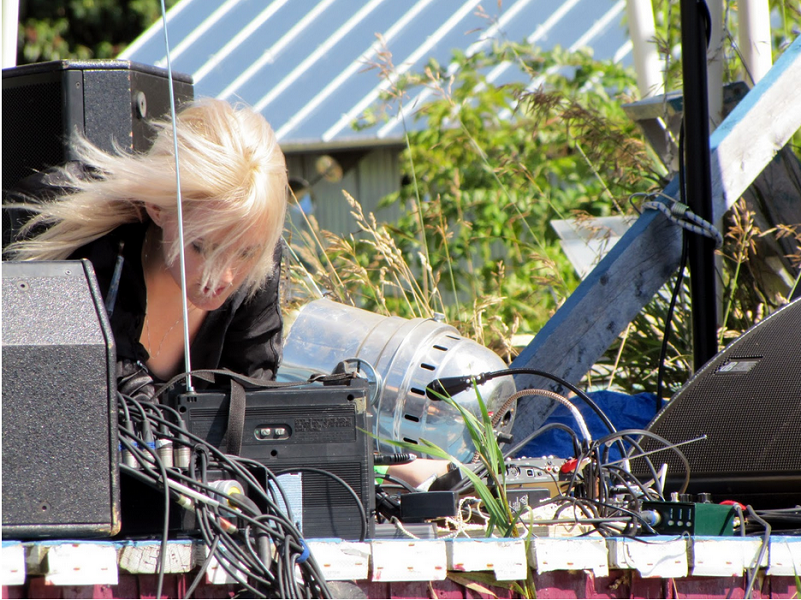 « Le Nihilist Spasm Band s'est excusé d'être passé en voiture juste à côté de la scène pendant que je jouais. Je me suis dit : "vous auriez dû rouler directement dessus, ça aurait été fou!" Et puis je n'avais pas remarqué – je n'avais pas non plus remarqué l'ambulance venue chercher un gars qui avait fait un coup de chaleur (j'espère qu'il est OK). Je n'arrivais pas à voir mon matériel : lui et moi, on a de la misère avec le soleil. » – Bridget Bardon't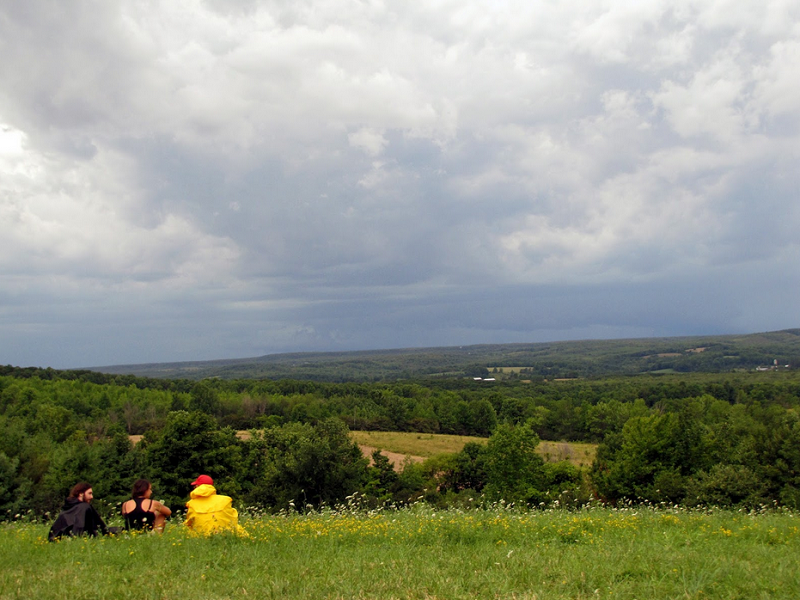 Un moment de répit avant la fin du festival (et une averse phénoménale). Au plaisir de se revoir l'année prochaine.
---
---
file under: Festivities, ontario.
birthed: 2015-09-02
Comments Off

on Festivities :: Electric Eclectics
---