New Canadiana :: no problem – s/t
---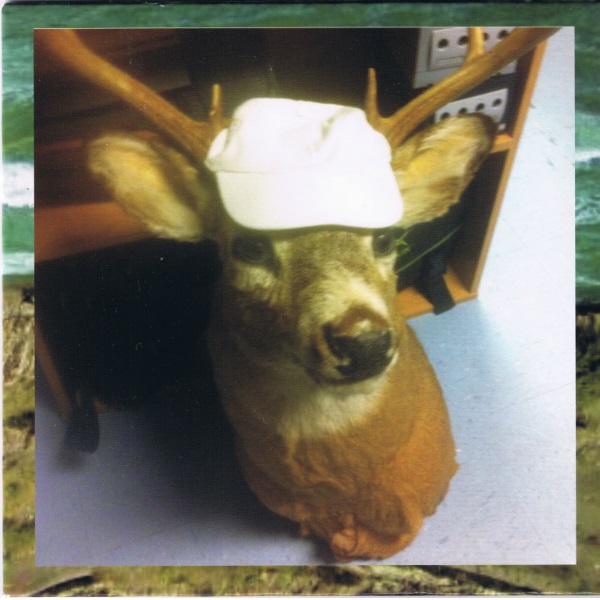 no problem
s/t
(Self-Released)
Truro, NS
From the bottomed ship of Benjamin Anderson:
Smoke is pouring its non-dimensions out from under the door, you can hear something stirring – no – you won't get in through there. You sneak in through the back – yes – this is what you came for. Figures that aren't quite bodies shift and lock together while up on the execution block there stands droogs, gully rats, and sonic gunslingers. Yellowing widths and lengths ooze from the crouching instruments, their wielders opaque but barely. You're nervous at first, but they are imploring you forward; closer. You give into the blind bliss of sun-worn tongues and bottomed-ship songs. Don't resist.
De l'épave submergée de Benjamin Anderson:
(Par la coquille à la derive d' Aliké Harel)
La fumée s'échappe en nuées adimensionnelles depuis le seuil de la porte, tu entends bien du mouvement à l'intérieur… mais — non — l'entrée n'est pas de ce côté-ci. Il faut se faufiler par la porte de derrière — c'est bien ça — que tu cherches. Des silhouettes qui n'ont pas tout à fait de corps tanguent, puis se figent les unes contre les autres, debout sur l'échafaud, acolytes, écumeurs et mercenaires soniques. Les instruments courbés tout de lambeaux défraîchis, et leurs interprètes, opaques, mais à peine. Tu es nerveux au début, mais ils t'implorent d'avancer, de t'approcher. Tu t'abandonnes aveuglément au plaisir des langues burinées par le soleil et des ritournelles d'épaves submergées. Ne résiste pas.
---
---
---