New Canadiana :: C. Diab – No Perfect Wave
---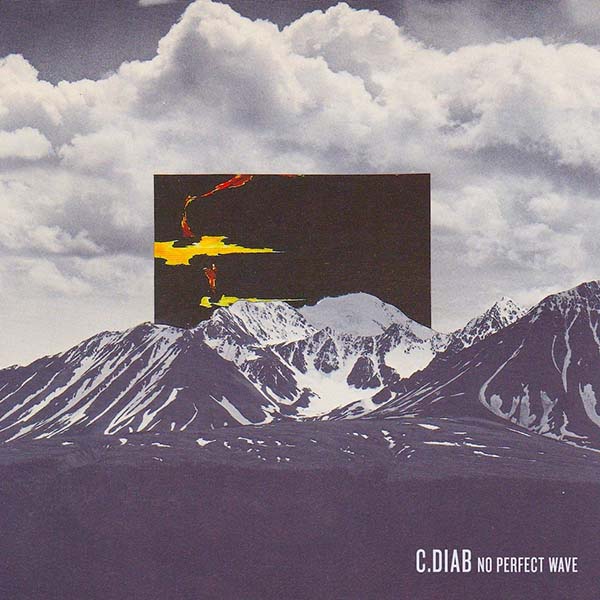 C. Diab
No Perfect Wave
(Self Released)
Vancouver, BC
From the flawed undulation of Bryce Warnes:
Bowed guitar forms the core of C. Diab's expansive sound vision. It's an ongoing meditation at once wistful, melancholy and coy. On this album, his third transmission, he evolves beyond the mother-instrument by incorporating piano, organ and trumpet. Vancouver tape decayer Ian William Craig plays a role in the project too. You can hear him in the crackling ghosts of "Your Interruption," and in the way "Stars Fall to Flames (Shootout)" disintegrates on re-entry. This is crucial music, and perhaps Diab's most cohesive message to date. An extended love song for the crooked valley made by trough and crest.
De l'ondulation imparfaite de Bryce Warnes:
(Traduit par Jessica Grenier)
La révérence des guitares est au cœur de la vision sonore expansive de C. Diab; c'est une méditation continuelle qui est à la fois pensive, timide et mélancolique. Sur cette troisième transmission, il va au-delà de l'instrument-mère en incorporant piano, orgue et trompette dans son album. L'esthétique de la désintégration du Vancouvérois Ian William Craig est également de la partie. On peut l'entendre dans les crépitements fantomatiques de « Your Interruption » comme dans l'entrée désintégrée de « Stars Fall to Flames (Shootout) ». Cette musique cruciale est probablement l'ensemble le plus cohérent de Diab jusqu'à présent : une longue chanson d'amour pour sa vallée tortueuse, toute de crêtes et de dépressions.
C.Diab – Stars Fall To Flames (shootout)
---
---
---