New Canadiana :: Bears and Children – #fLEXTHEWAVE
---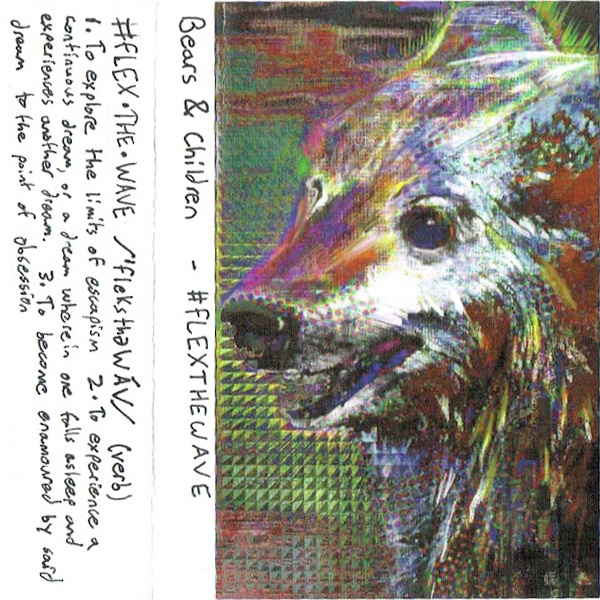 Bears and Children
#fLEXTHEWAVE
(Self-Released)
Toronto, ON
From the continuous dream of Jason Rule:
Stuck on the 400, somewhere around Bradford. Condensation forms on the windows as the faulty Gameboy you dug out of the closet sputters through you mindlessly passing the next level.
That night, exhausted, frantic, unable to sleep, channel-surfing late at night, everything is imbued with interference from CKVR. You look for the lightswitch, but when the dim bulb lights up, only kosmische vapours emanate. Eyes to heaven, you get no response.
Du rêve continuel de Jason Rule:
(Traduit par Jessica Grenier)
Tu es dans un bouchon sur l'autoroute 400, à la hauteur de Bradford. Pendant que tu passes au prochain niveau, tu as à peine conscience du Gameboy défectueux trouvé au fond d'un placard qui postillonne la condensation accumulée sur son écran.
Plus tard, malgré la fatigue, tu es incapable de dormir la nuit venue. Tu zappes frénétiquement, mais tout est imprégné des interférences de CKVR. Tu cherches l'interrupteur, mais ce ne sont que des vapeurs kosmisches qui sont émises par l'ampoule allumée. Tu lèves les yeux vers le ciel : aucune réponse.
---
---
---