New Canadiana :: Last Ex – Last Ex
---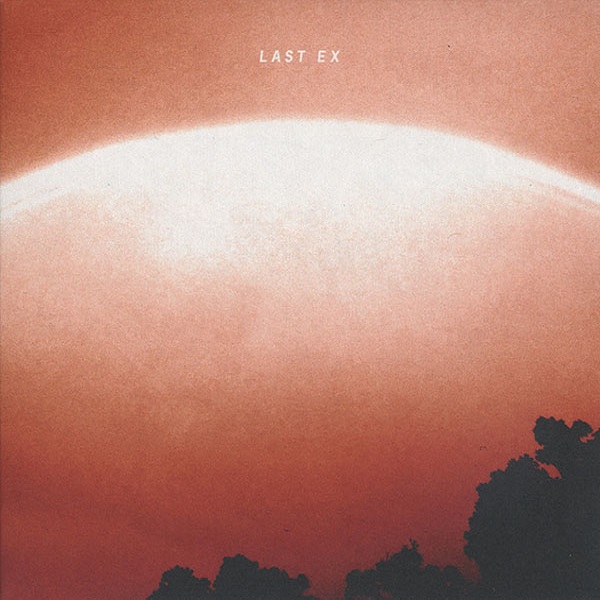 Last Ex
Last Ex
Montréal, QC
From the heavy energy of Adam Bradley:
Nightmare walls bend around you. The colours are mute and shapes are miscarried. The floor heaves like a linoleum ocean as a baby mobile tinkles hazily, each talisman representing a failure or fear. A chasm roars open. Specks at the bottom are a man of fire and a woman of water, waltzing barely, blankly in the semi-light. Through a rectangle hole you are drawn, lit by candles that writhe as snakes, nipping at your clothing. An aquamarine crystal seeps through the stone, emits waves of heavy energy. Sink to your knees. Shut your eyes. Shut your eyes.
De l'énergie pesante d'Adam Bradley:
(Traduit par la transe pétrifiée de Jessica Grenier)
Des murs cauchemardesques s'incurvent vers toi. Les couleurs sont silencieuses, les formes, inachevées. Le plancher déverse un océan de linoléum, un mobile pour bébé scintille paresseusement; chaque talisman représente un échec ou une peur. Un gouffre s'ouvre en éclatant. Tu vois des étincelles tout au fond, dans la pénombre : un homme de feu et une femme d'eau, leur presque valse, leur regard vide. Ton corps est attiré par une ouverture rectangulaire éclairée par des chandelles qui se tortillent comme des serpents en essayant de mordre tes vêtements. Un cristal aigue-marine sourd du roc en émettant des ondes d'énergie pesante. Tu tombes à genoux. Ferme les yeux… Ferme les yeux.
---
---
---