New Canadiana :: Drogue – Long Metrics
---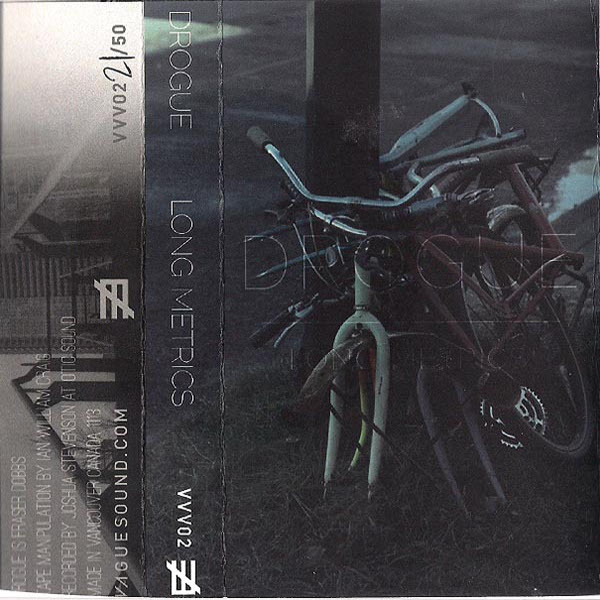 Drogue
Long Metrics
Vancouver, BC
From the tick-ticking of Bryce Warnes:
Crystalline drone poems set to the metronomic tick-ticking of our universe's inevitable heat death. Dance music for heliotrope pirouettes or the blowfly boogie-woogie. It's hard not to evoke these big-beautiful/small-gross parts of non-human Creation: Drogue's Long Metrics approaches the Kantian sublime, draws piss shivers from the immortal soul. Today is a beautiful day for a long walk.
Du tic-tac tictaquant de Bryce Warnes:
(Traduit par les grains de sable de Jessica Grenier)
Des drone-poèmes cristallins suivant le tic-tac métronomique de l'inévitable mort thermique de notre univers. De la musique dance pour des pirouettes héliotropiques ou le boogie-woogie des asticots. C'est difficile de ne pas évoquer ces parties non humaines, belles et grosses/petites et laides, de la Création : Long Metrics de Drogue s'approche du sublime kantien, arrache à l'âme immortelle des frissons intimes. Aujourd'hui, c'est une journée parfaite pour une longue promenade.

Drogue – Iona Aline (Versions II)

Drogue – Cathode Glow (Waves II)
---
---
---