New Canadiana :: Nimbes – Les Oiseaux, La Distance
---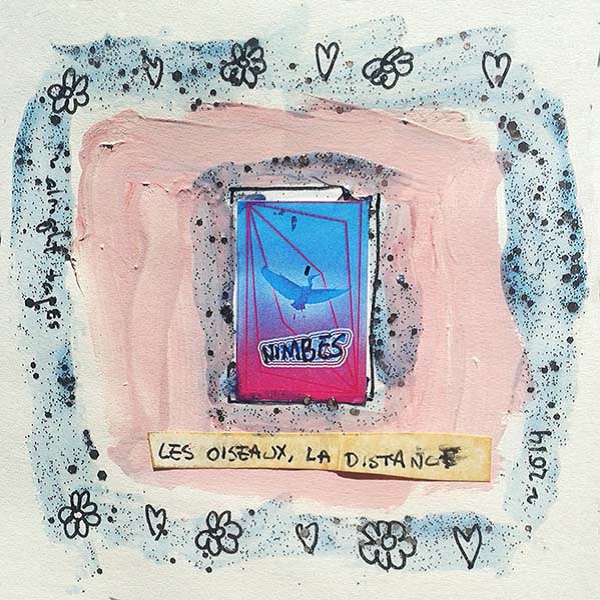 Nimbes
Les Oiseaux, La Distance
Québec, QC
From the sprawling paralysis of Aaron Levin:
Les Oiseaux, La Distance is a sprawling guitar-pop floater from the shoegaze vortex of Québec. Nimbes' reverbed-soaked bellowings emerge from the dissonant moments before choice, abandonment, and paralysis. Les Oiseaux, La Distance's magnetic tape will render all hopeless, buried below warm blankets of minor-key deliverance.
Depuis la paralysie tentaculaire d'Aaron Levin:
(Des nuages hésitants de Flora Hammond)
Les Oiseaux, La Distance est un corps flottant tentaculaire en provenance du vortex shoegaze de Québec. Les échos des mugissements humides créés par Nimbes émergent de l'instant précédant le choix, l'abandon et la paralysie. Les Oiseaux, La Distance annihilera tous vos espoirs. Votre seul désir, enfin, sera de vous enfouir sous de chaudes couvertures aux tonalités mineures de délivrance.
---
---
---