New Canadiana :: Zoo Owl – Hollow
---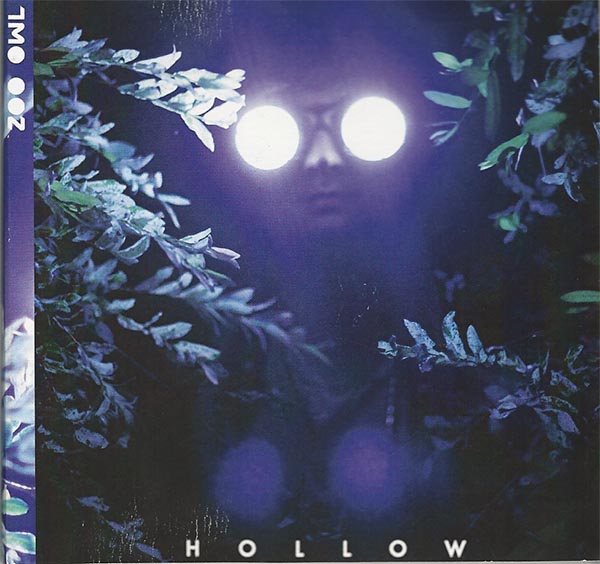 Zoo Owl
Hollow
(Self Released)
Toronto, ON
From the melted metamorphosis of Adam Bradley:
Twin orbs of blue-white flash to life in the murky marshland pitch. With jerky movements slowly approaching, radiating horror-truth with its eyes. Born of iridescent crystals. Vessel of animal music. Buzzing synthesis, tumbling rhythm, cavern echoes, jungle sweat, desert delirium. To stand atop the mesa and melt into metamorphosis, drenched in spiritual sun. Spirit is quenched, body is renewed, cast in living obsidian.
De la fonte métamorphique d' Adam Bradley:
(Traduit par le Ça dégoulinant de Jessica Grenier)
Deux orbes de lumière bleutée s'allument dans l'obscurité glauque d'un marécage. Vaisseau de la musique animale né de cristaux iridescents, la chose avance par lents mouvements saccadés, ses yeux répandant d'horribles vérités. Bourdonnements synthétiques, rythme acrobatique, écho caverneux. Sueur amazonienne et délire désertique. Se tenir debout au sommet de la mesa, trempé par le soleil spirituel; se liquéfier en un amas métamorphique. L'esprit est submergé, le corps renouvelé, fondu en de l'obsidienne vivante.
---
---
---