New Canadiana :: Year of Glad – Old Growth
---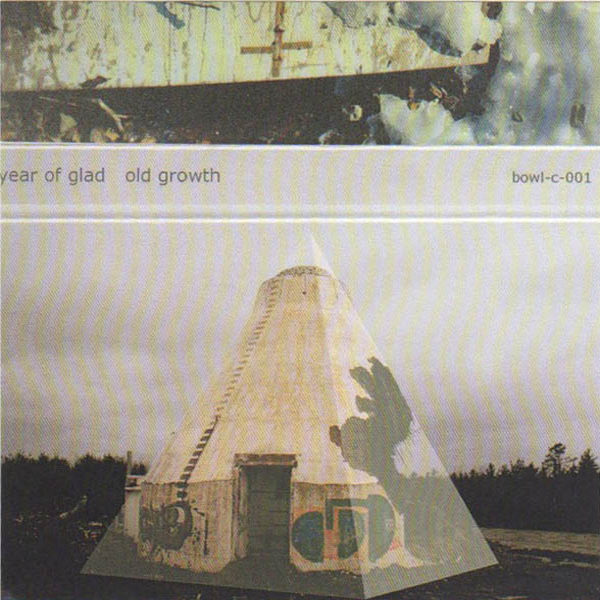 Year of Glad
Old Growth
Montréal, QC
From the self-consuming snake of Rachel Weldon:
Tones expand infinitely across an apocalyptic wasteland. Last gasps of existence smear across the temporal canvas, breathing life into a new and evolved lifeform. Euphonic in its thickness of space, Old Growth's dynamic ambience enlarges the mind. We are in here. Space slashed with subsidized time relentlessly pushes forward, growing bigger as it consumes its surroundings.
Du serpent en train de se manger lui-même de Rachel Weldon:
(Traduit par Jessica Grenier)
Les sons s'étirent à l'infini par-dessus la dévastation d'un paysage post-apocalyptique. Les derniers souffles de vie sont étalés sur le canevas temporel, donnant naissance à une nouvelle forme d'existence évoluée. Rendu euphonique par l'épaisseur de son espace, Old Growth offre des ambiances dynamiques qui élargissent l'esprit. Nous sommes ici, à l'intérieur : l'espace est lacéré par un congé payé qui cherche inlassablement à avancer, grossissant au rythme où il consume ce qui l'entoure.
---
---
---