New Canadiana :: Mi'ens – experimentalsparklenoisepop
---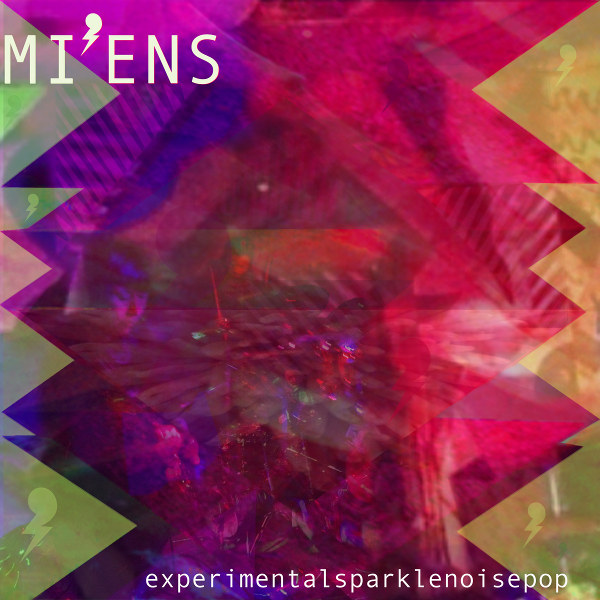 Mi'ens
experimentalsparklenoisepop
(Self Released)
Vancouver, BC
From the what-was-that-word-? of Kyle Valade:
Mi'ens' ("like 'mittens' without the t's") self-released experimentalsparklenoisepop weaves dense, tightly composed loops of a thousand simple riffs layered on top of drums that alternate between jazz and rock. The songs start simply and build up gently, with Kim Glennie's guitar leads sounding deceptively noodly until they click with the drums and structure becomes undeniable. Permutations of samples shift focus like threads of attention, each bit a different take on something being described through circumnavigation – always on the tip of your tongue, but too profound to become clear.
Du – c'était quoi le mot déjà? – de Kyle Valade:
(Traduit par le doute planant de Jessica Grenier)
Le dernier album de Mi'ens', experimentalsparklenoisepop, présente une composition dense de milliers de riffs simples tissés en boucles étroites qui s'accumulent sur une batterie hésitant entre le jazz et le rock. Des débuts de chansons simples qui montent doucement avec la guitare de Kim Glennie, faussement molle, jusqu'à ce que le déclic se fasse avec la batterie et mette la structure en évidence. Des permutations viennent modifier l'angle comme des filaments d'attention, chaque parcelle constituant une vision différente dans la circumnavigation descriptive – la réponse toujours sur le bout de la langue, mais trop éloignée pour être claire.
---
---
---