New Canadiana :: D. Tiffany – D. Tiffany
---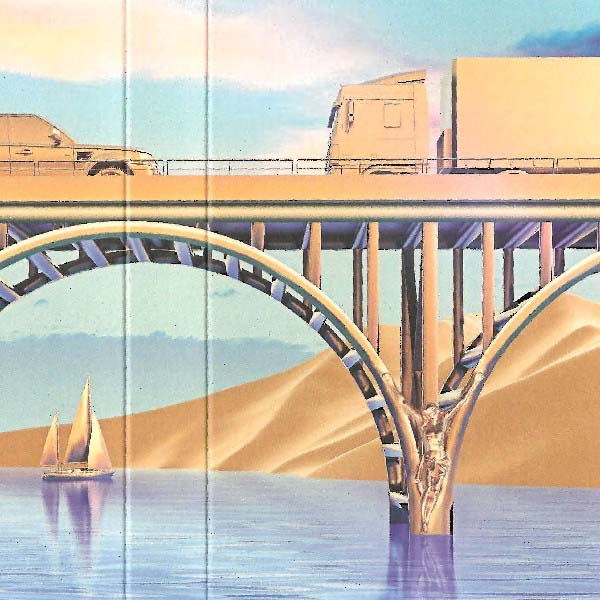 D. Tiffany
D. Tiffany
(1080p)
Nelson, BC
From the faded twilight of Griffin Martell:
The daydreaming demiurge that is D. Tiffany brings an architectural intuit to the placid sonics of hypnagogia on her self-titled release for 1080p. Where nebulous synth passages ebb and flow, buoyant techno percussion sways in methodical repetition. A dusky dayglo haze gradually seeps into the mix as D. meanders through Cascadian memories. Glassy facades reflect a familar orange glow. Fluidity unravels into a framework at the sedated pace of a faded twilight shuffle. D. observes contentedly from a veiled space, a divinity enmeshed in the infrastructure.
Du pâle crépuscule de Griffin Martell:
(Traduit par Jessica Grenier)
Sur son album éponyme sorti chez 1080p, la rêveuse démiurgique D. Tiffany présente son architecture intuitive des calmes acoustiques de l'hypnagogie; là où passent des fluctuations de synthétiseurs nébuleux, les technopercussions pétulantes ondulent au rythme de répétitions méthodiques. Une sombre brume fluo s'y infiltre graduellement alors que D. erre parmi les souvenirs cascadiens. Les façades vitreuses réfléchissent [une lueur orangée familière](http://www.nelson.ca/EN/main/visiting/photo-gallery/architecture/big-orange-bridge.html; la fluidité se transforme en charpente à la calme vitesse d'un crépuscule pâle et trainant. D., divinité entrelacée dans l'infrastructure, observe tout depuis un endroit voilé.
---
---
---