New Canadiana :: Prom – dumb summer
---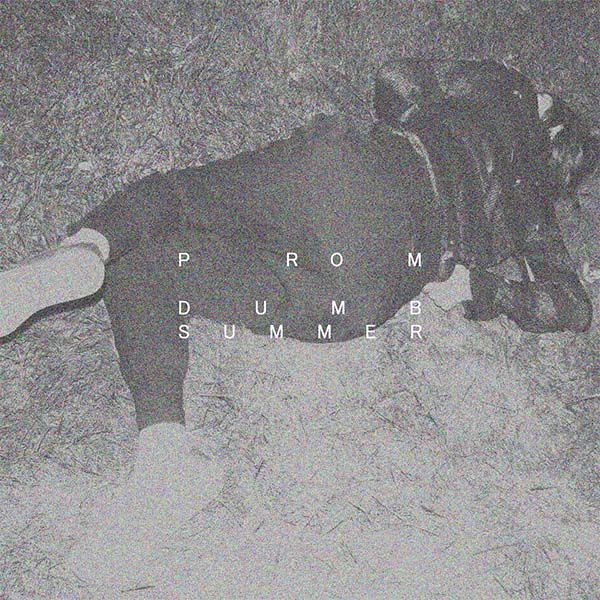 Prom
dumb summer
(Self Released)
Toronto, ON
From the shattered ornithology of Joshua Robinson:
They return, with lo-fi proverbs that speak to the static heart housed in the most whirling of us all. Tapestries hang from mildewed ceilings, affectations and tenderness falling from water spouts as charcoal recoils spiral scorned innuendo. To the criers prostrate on the yellowed floor: hold hands under cold taps as aquafirs pool in cupped hands; lips pursed, inhaling liquid healing. For those caught in the roundabout, know that heartstrings double as damaged ornithologies; clipped wings and tear ducts attuned to the crisp crackle of 'hello' followed by 'goodbye'. We are young. We are broken.
De l'ornithologie éclatée de Joshua Robinson:
(Traduit par Jessica Grenier)
Ils sont de retour avec des proverbes lo-fi qui parlent au cœur statique habitant les plus mouvementés d'entre nous. Tapisseries suspendues à des plafondsmoisis, manières et tendresse tombant de gerbes d'eau tels les rejets charbonneux spiralés d'une insinuation méprisable. Au crieur prostré sur le plancher jauni : joins tes mains sous le robinet froid comme des paumes recueillant un réservoir aquifère, les lèvres tendues pour recevoir la guérison liquide. Pour ceux perdus entre les lignes, sachez que les cordes sensibles sont aussi des ornithologies endommagées : ailes coupées et canaux lacrymaux accordés au crépitement craquant d'un « bonjour » suivi d'un « au revoir ». Nous sommes jeunes. Nous sommes brisés.
---
---
---