New Canadiana :: C. Diab – Beacons
---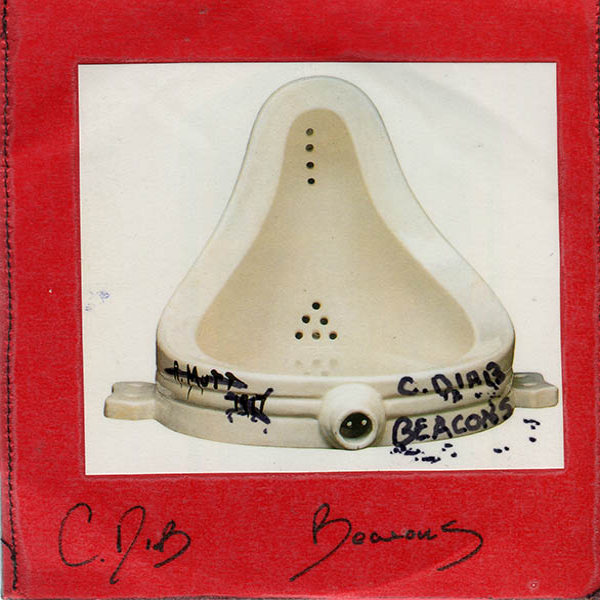 C. Diab
Beacons
(Self Released)
Vancouver, BC
From the thorax thrum of Bryce Warnes:
Beginning with an Al Purdy-quoting siren call to summon spring buds ("Awake, Little Creatures!") and closing with a heaping climax fit for the carnage of falling leaves ("Young Hums"), Beacons shines. The Cascadian petricore C. Diab first outlined on Interludes grows into its body on this latter transmission. "Ships" passes like a boatful of doomed Northmen in the night, and "Pastoral, Drunk in Summer" is a tinkling attempt to capture star-shrouded bucolia. For those new to Diab's thorax-thrumming meditations, Beacons is an appropriate way to test the waters. For the initiated, it's a promise of something more beyond the waves.
Des vibrations thoraciques de Bryce Warnes:
(Traduit par la phalange acoustique de Jessica Grenier)
Beacons est un phare commençant par une citation de Al Purdy – un chant de sirène pour éveiller les bourgeons du printemps (« Awake, Little Creatures! ») – et terminant par un apogée qui accompagnerait parfaitement le carnage des feuilles mortes (« Young Hums »). Comme une odeur de pluie de la Cascadie, C. Diab, que nous avions d'abord aperçu dans Interludes se montre épanoui dans cette dernière transmission. « Ships » vogue dans la nuit comme une embarcation de vikings condamnés, et « Pastoral, Drunk in Summer » est un chatouillement essayant de capturer la campagne dans son linceul d'étoiles. Pour ceux qui ne connaissent pas les vibrations thoraciques des méditations de Diab, Beacons est une bonne façon de se tremper l'orteil. Pour les initiés, c'est la promesse que quelque chose d'autre se cache derrière les vagues.
---
---
---