New Canadiana :: Line Traps – Demo
---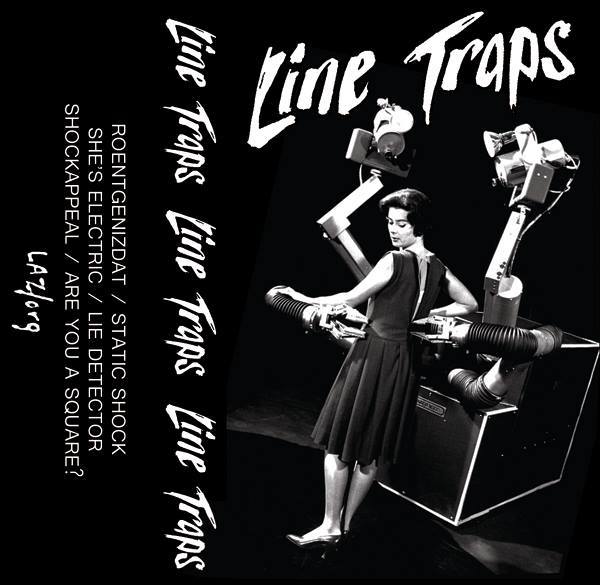 Line Traps
Demo
Victoria, BC
From the tightrope walking balance of Preacher Katie:
The high transmitting frequency of the Line Traps channels auditory communication signals to unwanted destinations, resisting the temptations of noise. Tightrope walking ringmasters' balance on the powerlines of transient bandwidths. The needle of the anarchist's "lie detector" lingers in the red stretched space of this three-piece punk band's static shock. Another electric grunge bolt from Victoria's own Shake! Records.
Du funambulisme de Preacher Katie:
(Traduit par les clowneries linguistiques de Louis-Félix Pellerin)
La haute fréquence de transmission de Line Traps canalise des signaux de communication auditive vers des destinations non désirées, résistant à la tentation du bruit. Des Monsieurs Loyals se tiennent en équilibre sur les lignes à haute tension de bandes passantes éphémères. L'aiguille du « détecteur de mensonges » de l'anarchiste s'attarde dans l'espace rouge étendu du choc statique de ce trio punk. C'est une autre décharge électrique grunge venue tout droit de Victoria et offerte par Shake! Records.

Line Traps – Are You a Square?
---
---
---