How To Press A Vinyl Record
---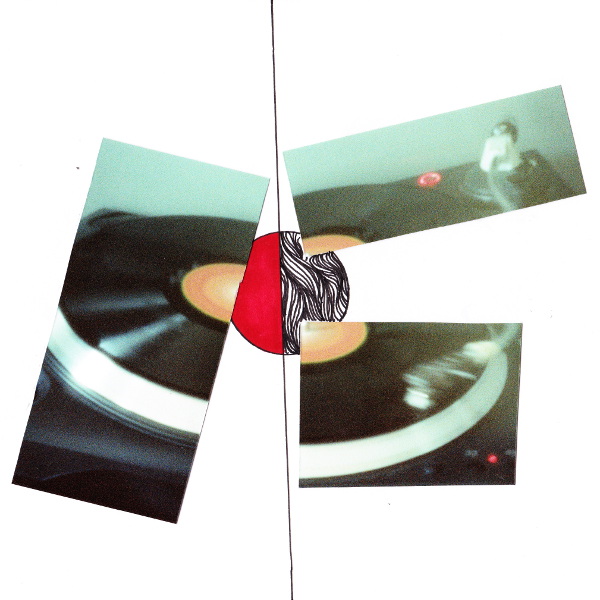 How To Press A Vinyl Record
Paul Miller
Toronto, ON
Image: Josh Silver
Piece Editor: WC Community
From the metal plates called "mothers" of Paul Miller:
Releasing your music on vinyl can be one of the most rewarding parts of being in a band or running a label. However, the uninitiated are bound to face some challenges. This guide is intended to prepare the reader for those things so he or she can get to the good stuff a little easier.
Let's begin:
WHERE SHOULD I GO? GOING DIRECT VS. THROUGH A BROKER:
A broker is a company operating as an independent middleman between an artist or label and a record pressing plant. Their volume of projects may help establish more scheduling priority and better pricing. Many are focused on customer service and accessibility, which is important because some record plants have a reputation for pressing good records but keeping poor communication.
So should you press directly at the plant or go through a broker?
I am a broker, so I obviously prefer that route– I wouldn't do it if I didn't believe in it. But it's a fact that all record plants are not created equal, and the same can be said of brokers. It's also true that neither option is clearly cheaper than the other. Selecting the supplier of your choice is going to come down to more than just pondering one category versus the other.
Instead, what you want to look for most of all are two main qualities: communication and price.
COMMUNICATION:
Vinyl projects typically require in-depth correspondence so it's important to choose the right person to work with. You're going to want your contact to be organized, knowledgeable, easy to work with and above all, responsive. Their abilities here will directly translate to your order being prioritized and made correctly.
It's my experience that some plants don't have the time, structure or capacity to respond to emails quickly or provide timely information that keeps a project organized because they're busy doing what they're good at, which is pressing records. This is where a broker may be of use, as a project manager who has direct and daily conversations about the progress of their orders.
A broker is most valuable as a point of communication between you and the plant, so if you're getting evasive answers or having difficulty contacting them, it's probably wise to find someone else. Ask them outright which plant they use – you have the right to know so don't be shy. If they don't want to answer you, I'd take it as a red flag. Find out who cuts their lacquers and do some research to make sure it's a reputable place, or ask for a list of cutting credits. Of course electroplating is important too but cutting and pressing are the most subjective and influential stages in shaping how your audio will ultimately be presented.
Lastly, arm yourself with the tools to start a good relationship – you'll need them. Be organized, be positive and polite, and submit your materials on time and according to policy. You're going to need your rep to be there for you when times are good but also to have someone who is willing to go to bat for you when a mistake happens…and it will eventually! I'm telling you, all plants screw up sometimes (the broker is also at this mercy) –it's just what happens during such a complicated and manual process.
Try not to worry about it too much! When it happens somewhere down the road, it's going to come down to how your rep is prepared to fix the issue. A tidy resolution to get your project back on track is only possible when you've chosen a plant or broker with strong communication skills.
<<< read more >>>
PRICE:
Geographical proximity is important because shipping can be a significant cost associated with pressing that some people don't consider when looking at a price quote. For example, importing 500 12" records on your own from the US (where 95% of plants are located) can cost upwards of $300-$400+ and may require you to deal with the border and brokerage charges yourself. For these reasons I would encourage you to look at Canadian plants or brokers first.
If you've found a good deal at an American plant or broker, keep in mind the added cost of buying US dollars. Check out a site like www.xe.com and add 2% on top (which, at minimum, is what the banks will charge for the transaction). The extra cost associated with buying USD should be part of your overall consideration when thinking about the bottom line.
HOW DO I GET THE BEST PRICE?
Now that I've discussed who to approach and why, let's take a deeper look into making the best cost-related decisions.
The quantity of records you order is going to be a big factor in determining your resale price per unit. 100 is the minimum at most pressing plants but if that's the route you want to go, I recommend also looking at a quote for 300 too for comparison's sake. You never want to order more records than you think you can sell, but you also want to balance that with an appropriate resale cost – you want the records to be affordable to buy. You also want to give yourself a good shot at making your money back so you can do this all over again!
On a run of 300 7"s, I'd say at least 70% of your cost will be dedicated to one time set up charges. These set ups are generally static up to at least 1,000 units. Since the cost of the records themselves are quite small in comparison, you're bound to see a difference when you divide your whole project by 100, 300 and 500. Ask your supplier where their price breaks on the records themselves start (usually 300), if they have set up charges (some do, some don't) and at what quantity do those disappear (usually 500). Once again, don't order more than you can handle, but consider your quantity options on low runs to make the most informed choice.
Most high quality record jackets are offset printed, which requires 'plates' to be made. Because of this, just like in the record pressing process, the paper itself is the smallest cost of the whole thing. Keeping this in mind, the process becomes viable for jacket manufacturers at 500, which is, especially for 12" jackets, the industry standard. So if you are making a 12" record and want good quality jackets, be prepared to fiddle with your pressing numbers a bit to find the sweet spot that make both quantities work (usually 300 records/500 jackets at minimum in my experience). But don't make me say this again…do not order more than you think you can sell in the long term!
You may also want to weigh your options regarding packaging (meaning the insertion of your records/inserts/download cards into jackets, and bagging or shrink wrapping). Most projects go the fully packaged route to reduce shipping costs and to increase convenience. However, if you're on a strict budget and have the space to handle approximately twice the amount of boxes, have the luxury of picking up the units instead of shipping them and can put in at least a few hours of insertion work, then ask your supplier rep for unpackaged or "raw" records and jackets as an option. Depending on the quantity involved, this could save you a bit of change. As a warning though, it's far more time and space consuming than most people think!
Lastly, I highly recommend that you avoid 1-step electroplating to save on cost as opposed to the more commonly ordered 2-step. As a brief and non-technical description of the two, 1-step takes your freshly cut lacquer set and goes through one generation of a phase called 'electroplating' to turn your part into a stamper which can be used on press. 2-step meanwhile, takes your lacquers through 2 generations in order to make backup metal plates called "mothers" from which multiple stampers can then be made, in case of stamper breakage on press. Some people may be tempted to order 1-step on smaller runs thinking their chances of a stamper breaking are much less than a run of 500, but it's possible for them to break after only a few units. Without a mother in inventory, you will have to go all the way back to lacquer cutting and the new parts will be billed to you.
SUMMARY
I think this may be a good place to stop for now, as I've gone over the basics of how to order and from where. I could go on for much longer about the process and how it all works but I'll save that for another guide. Until then, get your label pumping out some records and help keep our community thriving.
Paul Miller
President, SAMO media
paul@samomedia.com
I'd be very happy to talk to you about any points in this guide and make further recommendations on how to get the most out of your pressing experience. Please always feel free to contact me at paul@samomedia.com or 416.425.6631.
APPENDIX:
LIST OF VINYL RECORD BROKERS
SAMO media (Toronto, ON)
Vinyl Record Guru (Nanaimo, BC)
Analogue Media Technologies (Verdun, QC and North York, ON)
AotZ Media (New York, NY)
Morphius (Baltimore, MD)
Bellweather Manufacturing (Bloomington, IN)
Furnace MFG (Merrifield, VA)
Pirates Press (San Francisco, CA)
LIST OF VINYL RECORD PLANTS
RIP-V (St Lambert, QC)
Brooklyn Phono (Brooklyn, NY)
Archer Records (Detroit, MI)
Gotta Groove Records (Cleveland, OH)
Musicol Recording (Columbus, OH)
Quality Record Pressing (Salina, KS)
United Record Pressing (Nashville, TN)
A&R Records (Dallas, TX)
Rainbo Records (Canoga Park, CA)
Bill Smith Custom Records (El Segundo, CA)
Erika Records (Buena Park, CA)
Record Technology Inc (Camarillo, CA)
Des plaques métalliques appelées «mères» de Paul Miller:
(Traduit par Andréanne Dion)
Faire paraître sa musique sur vinyle peut être l'un des aspects les plus gratifiants lorsqu'on fait partie d'un groupe ou qu'on gère un label. Cependant, les non initiés feront forcément face à quelques défis. Ce guide a pour but de préparer le lecteur à affronter ces défis afin de pouvoir accéder aux bonnes choses un peu plus facilement.
Commençons :
OÙ ALLER? À L'USINE OU CHEZ UN PRESTATAIRE DE SERVICES
Un prestataire de services est une compagnie qui agit comme intermédiaire indépendant entre un artiste ou un label et une usine de pressage de disques vinyles. La quantité de projets qu'ils entreprennent peut aider à établir la priorité de votre commande et vous aider à obtenir de meilleurs prix. La plupart des prestataires de services mettent l'emphase sur le service à la clientèle et sur la facilité d'accès, ce qui est important puisque certaines usines de pressage sont reconnues pour la qualité des vinyles qu'elles pressent mais entretiennent de médiocres communications avec leurs clients.
Alors, vaut-il mieux aller directement à l'usine ou passer par un prestataire de services?
Je suis prestataire de services et je préfère donc évidemment cette solution… Je ne le ferais pas si je n'y croyais pas. Mais il faut reconnaître que toutes les usines de pressage ne sont pas égales, et on peut en dire autant des prestataires de services. C'est aussi vrai qu'aucune de ces deux options est nécessairement plus abordable que l'autre. Choisir un fournisseur est plus compliqué que de simplement comparer ces deux catégories.
Ce dont il faut tenir compte en priorité, ce sont les deux aspects les plus importants du processus, à savoir la communication et le prix.
LA COMMUNICATION
Habituellement, les projets vinyles demandent énormément de correspondance et il est donc important de choisir la bonne personne avec qui travailler. Vous aurez besoin de quelqu'un d'organisé, possédant de solides connaissances, avec qui vous vous entendez bien et par-dessus tout, quelqu'un de réceptif. Ces aptitudes détermineront directement la priorité de votre commande et si elle sera faite correctement.
D'après mon expérience, certaines usines n'ont pas le temps, la structure ou la capacité de répondre aux courriels rapidement ou de fournir l'information qui permet à un projet de rester organisé parce qu'ils sont trop occupés à faire ce qu'ils font le mieux, c'est-à-dire presser des disques. C'est à ce niveau qu'un prestataire de services peut vous être utile et agir comme un chef de projet qui s'entretient chaque jour directement avec l'usine au sujet du progrès des commandes.
Le rôle le plus précieux d'un prestataire de services est d'être un point de contact entre vous et l'usine. Si vous recevez des réponses évasives ou que vous avez de la difficulté à les joindre, il vaut mieux trouver quelqu'un d'autre. Demandez leur avec quelle usine ils font affaire – ne soyez pas gêné, vous avez le droit de savoir. S'ils refusent de répondre, voyez-y un signal d'alarme. Demandez qui coupe leurs vinyles et vérifiez la réputation de cet endroit, ou alors demandez une liste de sources de coupe. Bien sûr, l'électro-galvanisation est une phase importante, mais le découpage et le pressage sont des étapes subjectives et influentes dans le processus de pressage et, détermineront comment votre musique sera présentée au final.
Enfin, armez-vous des outils nécessaires à la construction d'une bonne relation. Vous en aurez besoin. Soyez organisé, soyez positif/positive et respectueux/respectueuse, et envoyez votre matériel à temps en suivant les directives de la compagnie. Vous aurez besoin que votre représentant soit là pour vous quand tout va bien, mais vous aurez aussi besoin de quelqu'un qui veut bien vous supporter quand il y aura des erreurs… et il y en aura probablement! Je vous le dis, toutes les usines font parfois des erreurs (le prestataire aussi)… c'est simplement ce qui se produit au cours d'un processus aussi compliqué et manuel.
Ne vous en faites pas trop! Quand ça se produira, la solution dépendra de comment votre représentant est prêt à réparer l'erreur. Une résolution sans complications est seulement possible si vous avez choisi une usine ou un prestataire de services qui possède de bonnes compétences de communication.
<<< la suite >>>
LE PRIX
La proximité géographique est importante parce que le coût de la livraison peut être élevé, ce que certains ne prennent pas en considération lorsqu'ils regardent les estimations de prix. Par exemple, importer 500 disques 12″ à vous seul des États-Unis (là où 95% des usines se trouvent) peut vous coûter jusqu'à $300-$400 et peut exiger que vous déboursiez vous même les frais de douanes. Pour ces raisons, je vous encourage à considérer les usines et les prestataires de services canadiens en premier.
Si vous avez trouvé un bon prix auprès d'une usine ou d'un prestataire de services aux États-Unis, pensez aux frais additionnels d'un achat en argent américain. Visitez un site web comme www.xe.com et ajoutez 2 % de plus à ce chiffre, le pourcentage minimum que la banque vous chargera pour la transaction. Le coût supplémentaire d'un achat en dollar américain devrait faire partie de votre réflexion.
COMMENT AVOIR LE MEILLEUR PRIX?
Maintenant que j'ai indiqué qui approcher et pourquoi, regardons plus en détail comment prendre les meilleures décisions relatives aux coûts.
La quantité de disques que vous commandez est un facteur important pour déterminer votre prix de revente par unité. 100 disques est le minimum dans la plupart des usines de pressage, mais si c'est ce que vous voulez, je vous suggère de regarder également les estimations pour 300 disques afin de comparer les prix. Vous ne voulez pas commander plus de disques que vous ne pensez pouvoir en vendre, mais vous voulez trouver un coût de revente approprié… vous voulez que le disque soit abordable. Vous voulez aussi vous donner une bonne chance de faire assez d'argent pour couvrir vos dépenses afin de recommencer plus tard!
Pour une commande de 300 disques 7″, je dirais qu'au moins 70 % de la somme servira à couvrir les frais de départ. Ces coûts restent généralement les mêmes jusqu'à au moins 1 000 unités. Étant donné que les disques eux-mêmes ne sont pas dispendieux en comparaison, vous verrez sans doute une différence de prix si vous divisez le coût total du projet par 100, 300 ou 500 unités. Demandez à votre fournisseur combien de disques vous devrez acheter pour profiter de taux réduits (habituellement 300), s'ils ont des coûts de départ (certains en ont, d'autres pas) et combien de disques vous devez acheter pour ne pas avoir à les payer (habituellement 500). Je répète : ne commandez pas plus de disques que vous ne pouvez en vendre, mais prenez en considération les différentes options au niveau de la quantité afin de prendre une décision éclairée.
La plupart des pochettes de qualité sont imprimées sur une presse offset qui nécessite la fabrication de 'planches'. De ce fait, comme pour le processus de pressage de disques, le papier lui-même est le coût le moins élevé de toute l'affaire. Ceci étant dit, faire les pochettes devient viable pour le fabricant à 500, ce qui est la norme dans l'industrie, surtout lorsqu'on parle de disques 12″. Donc, si vous produisez un disque 12″ et que vous voulez des pochettes de bonne qualité, soyez prêt à modifier vos chiffres pour trouver la solution la plus avantageuse à la fois pour les disques et les pochettes (habituellement 300 disques et 500 pochettes minimum, d'après mon expérience). Mais ne me le faites pas dire à nouveau… ne commandez pas plus de disques que vous ne pouvez en vendre à long terme!
Vous voudrez peut-être aussi considérer vos options d'emballage, donc au niveau de l'insertion des disques/encarts/cartes de download dans les pochettes, et de l'ensachage et de l'emballage sous film plastique. La plupart des projets sont entièrement emballés pour réduire les frais de livraison et pour vous sauver du travail. Cependant, si votre budget est serré et que vous avez l'espace pour vous occuper d'environ deux fois plus de boîtes que la normale, que vous avez la chance d'aller chercher votre commande plutôt que de vous la faire livrer et que vous avez quelques heures à consacrer aux tâches d'insertion, demandez à votre fournisseur de vous envoyer des disques et des pochettes non emballés. Dépendamment de la grosseur de votre commande, ça pourrait vous sauver un peu d'argent. À titre d'avertissement, cette option prend beaucoup plus de temps et d'espace que vous ne le croyez!
Finalement, bien qu'elle coûte moins cher, je recommande vivement que vous évitiez l'électro-galvanisation en une étape et que vous optiez pour la méthode plus commune en deux étapes. Une brève description non technique : le processus en une étape utilise le vinyle fraîchement coupé et le fait passer par une seule phase de production appelée « électro-galvanisation » pour transformer ce morceau en une timbreuse qui peut être utilisée pour presser. Le processus en deux étapes quant à lui fait passer les vinyles par deux étapes de production afin de produire des copies des planches de métal appelées « matrices » desquelles plusieurs timbreuses peuvent ensuite être fabriquées, au cas où l'une d'elles briserait lors du pressage. Certains d'entre vous seront peut être tentés d'opter pour la méthode en une étape pour de plus petites commandes parce que vous pensez qu'il y a moins de chances que la timbreuse ne brise que lors d'une commande de 500 disques, mais il est possible que celle-ci se brise après quelques disques seulement. Sans une matrice en inventaire, vous aurez à recommencer du début et les nouveaux morceaux vous seront chargés.
RÉSUMÉ
Je pense que je vais m'arrêter ici pour l'instant, puisqu'on a vu où et comment passer une commande. Je pourrais parler encore longuement du processus de pressage et de comment tout ça fonctionne, mais je garde ça pour le prochain guide. D'ici là, sortez des disques sur votre label et aidez notre communauté à prospérer.
Paul Miller
Président, SAMO media
paul@samomedia.com
Je serais très heureux de discuter de chacune des étapes de ce processus plus en détail et de vous conseiller davantage sur la façon de profiter au maximum de votre expérience de pressage. N'hésitez pas à me contacter par courriel à paul@samomedia.com ou par téléphone au (416) 425-6631.
APPENDICE:
Liste de prestataires de services spécialisés en vinyles:
SAMO media (Toronto, ON)
Vinyl Record Guru (Nanaimo, BC)
Analogue Media Technologies (Verdun, QC and North York, ON)
AotZ Media (New York, NY)
Morphius (Baltimore, MD)
Bellweather Manufacturing (Bloomington, IN)
Furnace MFG (Merrifield, VA)
Pirates Press (San Francisco, CA)
Liste d'usines de pressage de disques vinyles:
RIP-V (St Lambert, QC)
Brooklyn Phono (Brooklyn, NY)
Archer Records (Detroit, MI)
Gotta Groove Records (Cleveland, OH)
Musicol Recording (Columbus, OH)
Quality Record Pressing (Salina, KS)
United Record Pressing (Nashville, TN)
A&R Records (Dallas, TX)
Rainbo Records (Canoga Park, CA)
Bill Smith Custom Records (El Segundo, CA)
Erika Records (Buena Park, CA)
Record Technology Inc (Camarillo, CA)
---
---
---