New Canadiana :: YlangYlang – Blossom
---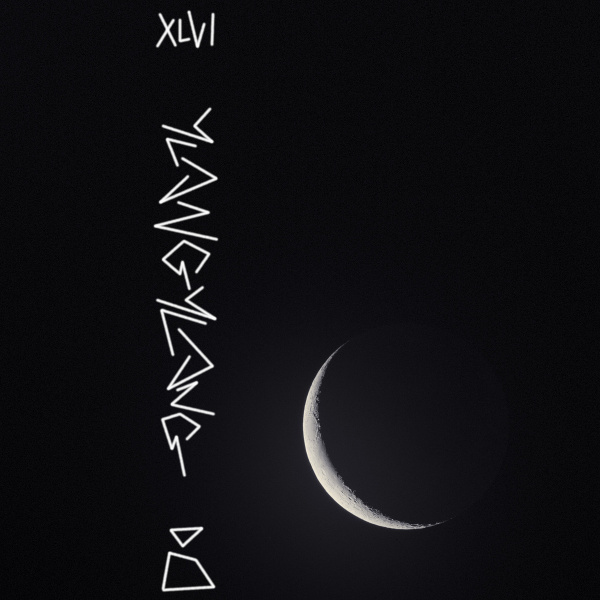 YlangYlang
Blossom
Montréal, QC
From the ethereal atoll of Nick Schofield:
Amid a shut-eye seance of dream'ed lucidity, pique thy senses and follow the scent of YlangYlang towards dark, rippling rose waters. Drifting along Montreal's submerged streets, Blossom aligns as a contemporary almanac, denoting the shifting tides of the city's experimental undercurrents. Ever-so-faintly, Catherine Debard navigates hushed vocals, gusts sinusoidal synths and thrums arhythmic percussion. Land-locked listeners wishing to chart seraphic scenes, and those hoping to connect their constellations with figurative asterisms, let this album be your astrolabe.
De l'atoll ethéré de Nick Schofield:
(Traduit par Peter Particule)
En plein milieu d'une séance de lucidité rêvée les yeux fermés, éveille tes sens et suis la fragrance d'YlangYlang à travers les eaux de rose sombres et ondulantes. Dérivant au gré des rues submergées de Montréal, Blossom s'étire tel un almanach contemporain, indiquant les marées changeantes au sein des sous-courants expérimentaux urbains. De maniere toujours subtile, Catherine Debard navigue entre vocaux feutrés, rafales sinusoïdales de synthétiseurs, et percussions vrombissantes et arythmiques.Avis à tous les auditeurs enclavés souhaitant répertorier des scènes séraphiques, et à ceux qui souhaitent connecter entre elles leur constellations aux astérismes figuratifs, que cet album soit votre astrolabe.
YlangYlang – Emerald Atoll Eye
---
---
---