Festivities :: INCLINEΔDECLINE (July 24-27, 2014)
---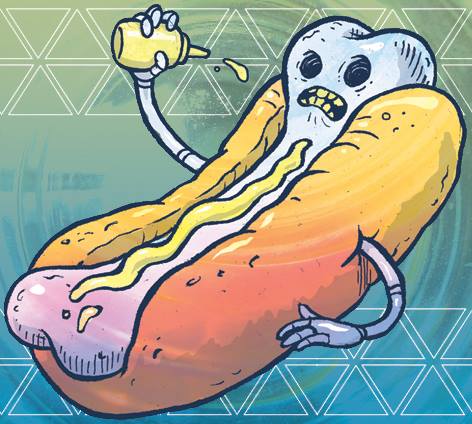 Various Artists
INCLINEΔDECLINE
(July 24-27, 2014)
Guelph, ON
From the Guelph life of Kevin Brasier:
INCLINEΔDECLINE is a DIY music festival taking place in Guelph, Ontario, curated by Brian Schirk and John Pritchard. This mix features music (including some new and unreleased material!) from almost every artist playing the fest. More information can be found here.
De la vie de Guelph de Kevin Brasier:
(Traduit par Catherine Debard)
INCLINEΔDECLINE est un festival de musique DIY basé à Guelph, Ontario, organisé par Brian Schirk et John Pritchard. Cette compilation inclus des chansons (parfois nouvelles et inédites) par presque tous les artistes qui y joueront. Plus d'information sont disponibles ici.
SIDE A
00:00 :: The Ketamines – Sasquatch!
02:37 :: HSY – Milk Chug
05:06 :: WOLFCOW – Abandoned Brains take 2
07:03 :: Bile Sister – Casio SLAM's Metal Church
09:10 :: Black Baron – The Cold Flourescent Light Of Blinding Shame
12:25 :: Jay Arner – T.S.A.T.S
15:00 :: Foam – Brand New
16:39 :: Pool Boy – Donut Boy
18:24 :: DOOMSQUAD – Waka Binaural
22:29 :: Soupcans – D.O.B.
24:03 :: VCR – One Trick Dog
25:20 :: TV Freaks – Easy Target
25:59 :: New Zebra Kid – Romantic Illusions
29:09 :: The Beverleys – Dreams
31:47 :: Teen Tits Wild Wives – B Wing
34:39 :: Badminton Racquet – High Wives
37:01 :: ZONES – Two Cans
45:16 :: Mass Horns – Devil Cry On Me
Side B
48:16 :: Baby Labour – Stay Drunk (Drunk Mix)
51:50 :: Eschaton – Went to sleep for nine days
54:44 :: I Smell Blood – Weird Canada
56:44 :: Noah23 Feat. Lil Shark – Tsunami
59:48 :: ANAMAI – Altar Coals
1:03:11 :: Gasoline Gathers Hands, Gathers Friends – Port of What Comes
1:06:29 :: Dilly Dally – Alexander
1:10:57 :: STÜKA – ENDEARMENT
1:15:08 :: Boar – Elder
1:21:01 :: Not the Wind Not the Flag – Reveal
---
---
---