Video :: Shooting Guns – "No Fans" [Dir: Tyler Baptist]
---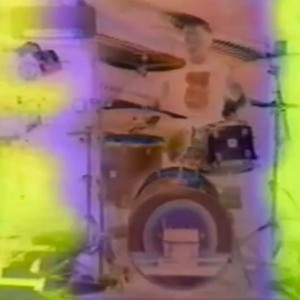 Shooting Guns
"No Fans"
(Directed by Tyler Baptist)
Saskatoon, SK
From the kaleidoscope eyes of Doreen Girard:
Inspired by '80s public access variety TV, Saskatoon's Tyler Baptist hatches a kaleidoscopic Beat Club-style video out of middle Canada's favourite psych-rock pentangle's anti-hit, "No Fans." Things get hammy with a generous use of greenscreen, broadcast switcher and video feedback overlay effects. Not to mention a prototypically listless introduction from the glacial host and actual news footage from the Martensville, SK Satanic ritual abuse daycare scandal, for which the album is named.
Des yeux kaléidoscopiques de Doreen Girard:
(Traduit par LL Francus)
Inspiré par la télévision communautaire de variétés des années 80s, Tyler Baptist de Saskatoon accouche d'une vidéo kaléidoscopique dans le style « Beat Club » pour l'anti-succès « No Fans » du pentagramme psych-rock favori du Canada central. Le ton devient théâtral avec l'utilisation généreuse d'un fond vert, d'un mélangeur vidéo et des effets de rétroaction-superposition. Sans compter l'introduction prototypiquement indifférente par une animatrice glaciale, accompagnée d'images réelles d'un reportage sur le scandale des abus rituels sataniques dans une garderie de Martensville (SK), d'où le titre de l'album.
---
---
---