New Canadiana :: Josh Furey – Petals
---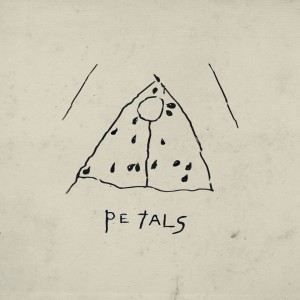 Josh Furey
Petals
Calgary, AB
From the ceramic outpouring of Joshua Robinson:
Found somewhere in that lurid boundary beyond the commonplace, Nocturne Records founder Josh Furey exists as an angelic force. His hip-hop-influenced samples and electronic dirges coalesce to smother one in the rich overtones of a hushed and quilted enculturation. Petals, the follow-up to 2008's successful Archaeology, bears the same sort of imminently professed profundity, a ceramic outpouring of creation. This music is molded and fire-hardened from the clays of the underground, shaped to resemble the vestiges of blues and jazz-inspired infusions of early '90s fame. Furey's collaboration with Khalik Allah is evidence of his kinetic momentum. There is motion herein, deliberate yet subdued; intentional yet understated. The nonverbal refrain, inferred rather than implied, is one of a slow calm ruling the day. A pulsing, surging, enlivened crawl to the apex of these artefactual firmaments housing slow-motion scrawls written on asphalt in terracotta cursive.
Du déversement en céramique de Joshua Robinson:
(Traduit par les couleurs fraîches de Julie Forget)
Se trouvant quelque part dans cette limite macabre au-delà de l'ordinaire, Josh Furey, fondateur de Nocturne Records existe en tant que force angélique. Ses samples influencés par le hip-hop et ses chants funèbres électroniques s'unissent pour nous faire suffoquer dans les connotations riches d'une enculturation étouffée et capitonnée. Petals, qui suit l'excellent album Archaeology (2008), comporte le même genre de profondeur déclarée de façon imminente, un déversement de création en céramique. Cette musique est modelée et durcie à partir d'argile souterraine, façonnée afin de ressembler aux vestiges des infusions inspirées du blues et du jazz de la gloire du début des années 90. La collaboration de Furey et de Khalik Allah prouve l'élan cinétique du producteur. Nous y trouvons un mouvement délibéré mais silencieux ; intentionnel mais discret. Le refrain non-verbal, déduit plutôt qu'insinué, se voit être un calme lent régnant sur le jour. Un lent pas animé battant et déferlant vers le sommet de ces firmaments d'artéfacts logeant des gribouillages au ralenti écrits sur l'asphalte en cursive couleur ocre brun.
---
---
---