New Canadiana :: Hazy Montagne Mystique – 2013 la fin d'un rêve, le début d'un autre
---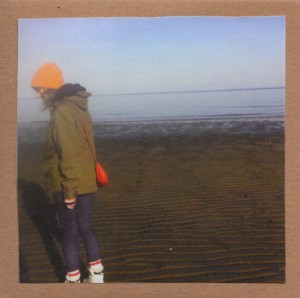 Hazy Montagne Mystique
2013 la fin d'un rêve, le début d'un autre
Montréal, QC
From the disamstarbled thoughts of Hugo Hyart:
(Translated by Hugo Hyart)
It starts like the end of a movie with a sampled monologue from Werner Herzog. Like a transition into another phase and to face the fear of the void, we move forward in our journey. A succession of phases, cyclical maybe, let us imagine that there is no beginnning or no end, only transitions. The rest are the drones, the impressions of past refracted in our mind by a mirror light-years from here, post-post-existentialism. This is the need to approach what we are, the mystery of our occurence in time, why we make music… Make or remake this trip and refresh your conceptions before plunging into a new daydream.
Des pensées déliétoilées de Hugo Hyart:
Ça commence comme la fin d'un film, avec un monologue échantilloné de Werner Herzog. Comme une transition vers une autre phase et face à la peur du vide sous chacun des pas que nous faisons en avant dans notre voyage. Une succession de phases peut-être cycliques nous laisse imaginer, qu'il n'y a pas de début ni de fin, qu'il n'y a que des transitions. Le reste, les bourdons, les impressions du passé réfractées dans notre esprit par un miroir à des années-lumières de là, l'après-après-existentialisme , la nécessité de se rapprocher de ce que nous sommes, le mystère de notre occurrence dans le temps, pourquoi faire de la musique … Faites ou refaites ce voyage et rafraîchissez vos conceptions avant de replonger dans une nouvelle rêverie.
Hazy Montagne Mystique – Flotter dans l'espace les yeux fermés
Hazy Montagne Mystique – Elle sait nager, parce qu'elle est sauveteur professionnel ft. Maud
---
---
---