New Canadiana :: Black Givre – Autorail
---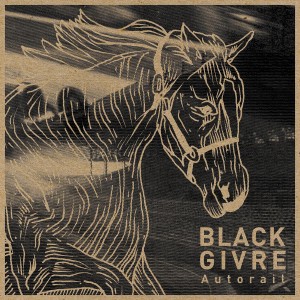 Black Givre
Autorail
Montréal, QC
From the turing completion of Aaron Levin:
Autorail explodes with revolutionary annihilation; wrenching, quantized assaults into drumadelic nihilism. Judgement Day 2033. Drum machines self-aware with percussive impunity. 909mm shell casings strangling the sanctity of rhythm. Endurance is not an option. Black Givre have won; the aural desolation of their pragma viral within humanity's neural gripwork.
De la Turing-complétude d' Aaron Levin:
(Traduit par les neurones artificiels de Hugo Hyart)
Annihilation révolutionnaire, Autorail explose, déchire en une série d'assauts quantifiés jusqu'au nihilisme rythmadélique le plus complet. 2033, le Jugement dernier. Des boîtes à rythmes intelligentes qui jouissent d'une impunité percussive. Des cartouches de 909mm qui étranglent la sainteté du rythme. Toute résistance est futile. Black Givre a gagné; la désolation auditive de son pragma contamine de l'intérieur le réseau neuromimétique de l'humanité-collectrice.
---
---
---