New Canadiana :: Citadel – Torchbearer
---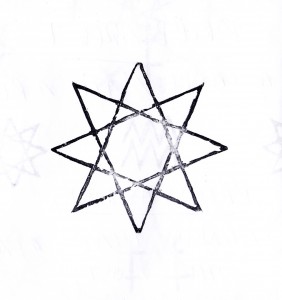 Citadel
Torchbearer
Calgary, AB
From the closeted greys of Joshua Robinson:
Where are we when we awake? This place. Its frozen fog. Its blanketing damp. You, the Stargazer, as I play Torchbearer. These glistening divides between empty bedrooms. We traverse the distance as if we too are a current between two poles; points separated by great space. But why are we here? Why do we awake within this calamitous sprawl? This frailty; this void; this vast unknown. We pivot and turn, but our axis is bronzed by the rust of the years we spend dancing in one place. You pirouette, I conduct, and at the end, all that's left is this still-frame of analogue sepia-tone sway. And all will carry on, as the frozen fog settles. In these points separated by great space we grow evermore, so frayed by these ticking clocks and closeted greys.
Des gris enfermés de Joshua Robinson:
(Traduit par les rêves cachés de Julie Forget)
Où sommes-nous quand nous nous réveillons? À cet endroit. Son brouillard gelé. Son voile humide. Toi, le Stargazer, quand je joue Torchbearer. Ces séparations brillantes entre des chambres vides. Nous parcourons la distance comme si nous étions nous aussi un courant entre deux pôles; des endroits séparés par le grand espace. Mais pourquoi sommes-nous ici? Pourquoi nous réveillons-nous dans cette étendue calamiteuse? Cette fragilité; ce vide; ce vaste inconnu. Nous pivotons et tournons, mais notre axe est recouvert de bronze par la rouille des années que nous passons à danser dans un même endroit. Tu pirouettes, je dirige, et à la fin, tout ce qui reste est ce cadre immobile d'un mouvement analogue de couleur sépia. Et tout continuera, alors que le brouillard gelé s'installera. Dans ces endroits séparés par le grand espace, nous grandissons toujours, exaspérés par le tic-tac de ces horloges et par ces gris enfermés.
---
---
---