Ephemera :: Freelove Fenner on Do Not Affect A Breezy Manner
---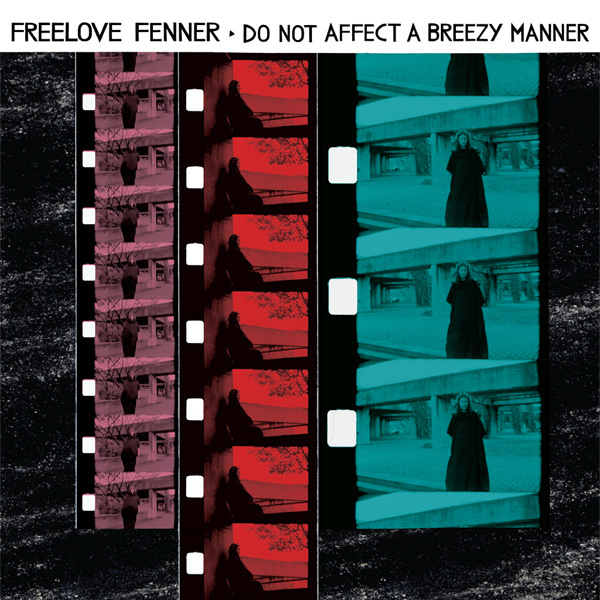 Ephemera of: Freelove Fenner
Existing during the recording of: Do Not Affect A Breezy Manner
Montréal, QC
From the nimble digits of Nick Schofield:
With an element of style, shoulder sway to the basement haze of Freelove Fenner's latest LP, Do Not Affect a Breezy Manner. The Mile-End trio deliver dry-as-bone tone with an audible sepia filter courtesy of the Bottle Garden's analog gear. Straight to tape, Caitlin Loney tracks ultra-caj vox over starry-eyed drums and tightly wound guitar riffs. Meanwhile, de facto producer George Harrison Cat purrs approvingly from behind an Otari MX70 8-track machine and takes stock of the diminishing Quantegy 456 supply. In line with Rule 9, DNABM is a felicitous release, neither fanciful or plain. We popped the bottle with the band to imbibe the elements that produced their instant fixture record.
Freelove Fenner – All Things Break Through
Freelove Fenner – George Harrison Cat
Mr. Brown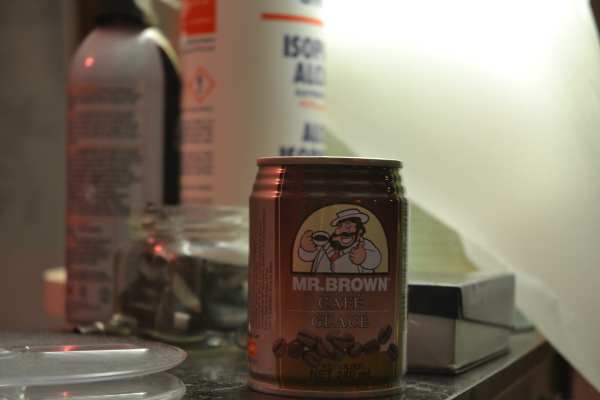 We would drink this a lot during recording sessions. It's like a coffee/milk beverage. You gotta shake it. It's in a very small can and I think it's made in Taiwan. They're at certain deps. You can even mix it with vodka. Caitlin
Tambourine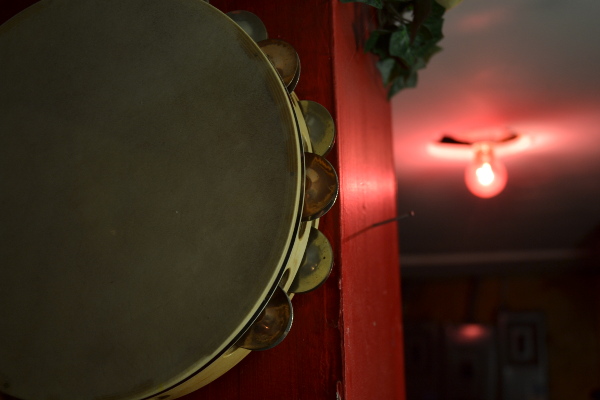 There's always space for a tambourine, even though there's only eight tracks. We make room for it. Caitlin
People are usually scandalized when they find out that I paid over $100 for a tambourine. It did feel pretty painful at the time, but I've used it on almost every song we've recorded. It's a very underrated instrument. People always think of it as an afterthought but for us it's sometimes as important as the drum kit. A lot of our all-time favourite songs have nice tambourine. Peter
Super 8 still/cover art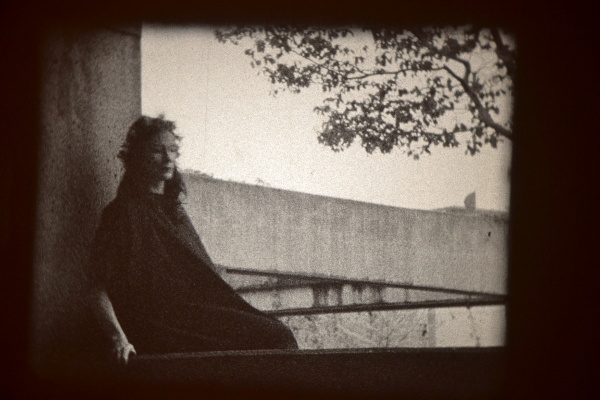 These are scanned Super 8 strips from our video for "In The Sound". We just took stills from that and photographed them with a macro lens for the album's cover art. It's filmed in Parc Viger, the name of the sculpture is the Agora. It's just this bizarre nuevo-Greek structure. I think the word Agora refers to public space. It's basically me in this black robe and vines in my hair. It's a Quebecois architect that designed this space. Caitlin
I do think it's an endangered space; there are some plans to demolish it. As it is right now, it's mostly a brutalist park that heroin addicts like to hang out at. But it's one of my favourite places in Montreal, though. I wish more people would hang out there. Peter
Tape machine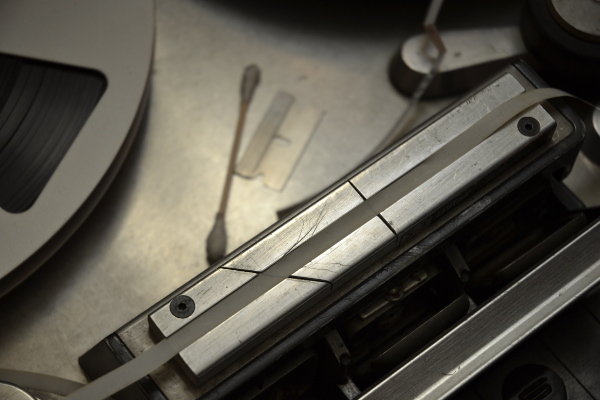 This is the part of the tape machine where we do the cutting on the Studer. The splicing block tends to get worn out from razor blades. It's from making loops. This machine's from 1965; it's been used a lot. Peter
There are usually q-tips everywhere. And for people who don't understand they're for cleaning equipment they think we're really gross dirtbags who have an ear-cleaning fetish. We just constantly have to clean the tape heads. The tape will be rolling and Peter will yell "did you clean the heads?" It's a common thing you hear in the house. Caitlin
Practical Techniques For The Recording Engineer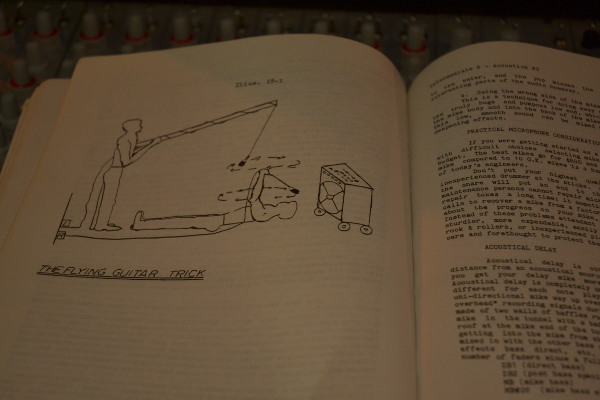 One of my favourite recording books is Sherman Keene's Practical Techniques For The Recording Engineer. He played bass in the band Spirit and worked at Ike Turner's recording studio. It was self published in the '70s; it was typed out. The illustrations in the book look like they were done by a deranged child. He would have the most wonderful advice. Stuff like "don't do too many drugs when you're recording or the client will haggle at the end of the session." This is also coupled with superb technical advice. It's probably the best technical recording book I've ever seen. Peter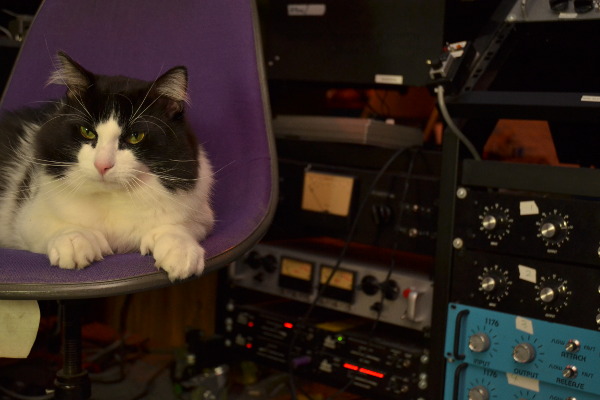 There are probably a lot of songs about him, two on this record. He's pretty special. He's like our boss, I guess. Caitlin
I've written at least five songs about him. Peter
Des chiffres agiles de Nick Schofield:
(Traduit par la nostalgie douce de Catherine Debard)
Avec une touche de style et un roulement d'épaules élégant, descendons dans le sous-sol embrumé de Freelove Fenner, encore imprégné de leur nouveau LP Do Not Affect a Breezy Manner. Le trio du Mile-End livre un son très sec, recouvert d'un doux filtre sepia, gracieuseté de l'équipement analogique de the Bottle Garden. Caitlin Loney dépose sa voix naturellement décontractée directement sur le ruban, au-dessus de la batterie aux yeux étoilés et des riffs de guitares comme des blessures soigneusement dessinées. Pendant ce temps, le producteur de fait George Harrison le Chat ronronne derrière son 8-pistes Otari MX70 et observe la lente diminution des réserves de Quantegy 456. Dans la lignée de Rule 9, DNABM est un album heureux, sans être fantaisiste, ni simplet. Nous avons ouvert une bouteille avec le groupe afin d'imbiber les éléments environnants qui se trouvent dans leur album.
Freelove Fenner – All Things Break Through
Freelove Fenner – George Harrison Cat
Mr. Brown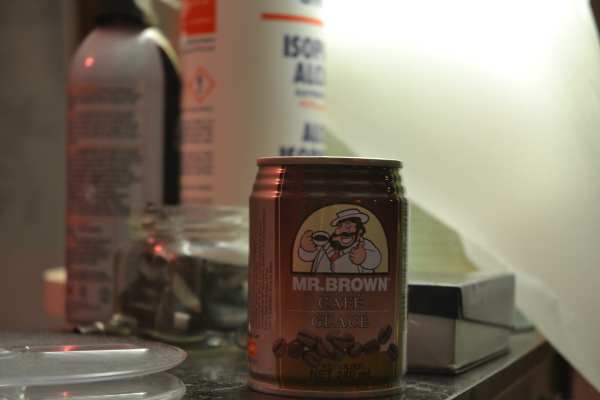 Nous en buvions beaucoup durant nos sessions d'enregistrement. C'est une boisson qui ressemble à un mélange de café et de lait. Il faut la secouer. C'est dans une toute petite boîte de conserve et je crois que ça vient de Taiwan. On peut en trouver dans certains dépanneurs. On peut même la mélanger avec de la vodka.Caitlin
Tambourin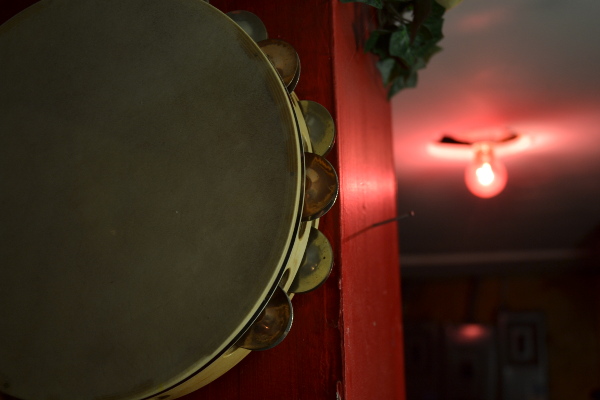 Il y a toujours de l'espace pour du tambourin, même s'il n'y a que huit pistes. Nous faisons de la place pour lui.Caitlin
Les gens sont généralement scandalisés lorsqu'ils apprennent que j'ai payé plus de 100 $ pour un tambourin. Ça a été assez douloureux sur le coup, mais je l'ai utilisé sur presque toutes les chansons que nous avons enregistrées. C'est un instrument très sous-estimé. Généralement, les musiciens y pensent après coup, mais pour nous, c'est parfois aussi important que la batterie. Beaucoup de nos chansons préférées (à vie) contiennent du tambourin. Peter
Image fixe de Super 8 / Visuel de la pochette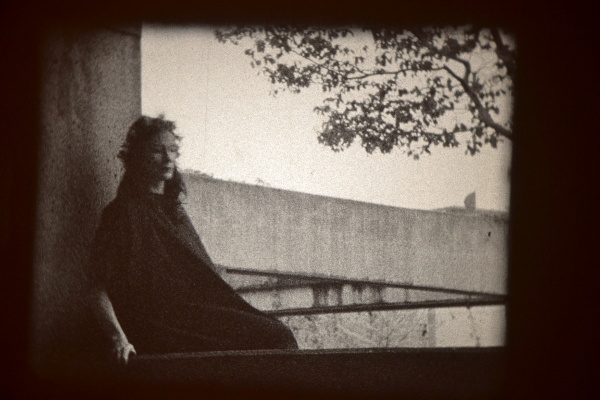 Ce sont des bandes de Super 8 scannées de notre vidéo pour la chanson "In The Sound". On a choisi des images puis on les a photographiées avec une lentille macro pour faire la pochette de l'album. Ça a été filmé au Parc Viger, le nom de la sculpture est "L'Agora". C'est une sorte de structure néo-grecque bizarre. Je crois que le terme "Agora" fait référence à l'espace public. C'est essentiellement moi dans une robe noire avec de la vigne dans les cheveux. C'est un architecte québécois qui a conçu l'espace. Caitlin

Je crois que c'est un endroit en danger; il existe déjà des projets visant à démolir cet espace. Dans son état actuel, c'est principalement un parc inspiré de l'architecture brutaliste où les toxicomanes aiment bien traîner. Ça reste tout de même l'un de mes endroits préférés à Montréal et j'aimerais que plus de gens viennent s'y promener. Peter

Magnétophone

C'est la partie du magnétophone qui permet de faire le montage sur Le Studer. Les blocs de découpage ont tendance à être usés à cause des lames de rasoir. C'est à force de faire des boucles. Cette machine date de 1965, elle a été beaucoup utilisée. Peter

Il y a généralement des cotons-tiges partout. Pour ceux qui ne comprennent pas : c'est pour nettoyer l'équipement, pas parce qu'on est des fétichistes du nettoyage d'oreilles! On doit constamment nettoyer les têtes de bande magnétique. Le ruban sera en train de dérouler et Peter va hurler "As-tu nettoyé les têtes?" C'est une chose qu'on entend souvent à la maison. Caitlin

Practical Techniques For The Recording Engineer

L'un de mes livres préférés sur l'enregistrement est Practical Techniques For The Recording Engineer de Sherman Keene. L'auteur a joué de la basse dans le groupe Spirit et a travaillé dans le studio d'enregistrement de Ike Turner. Il a publié lui-même son livre durant les années 70, tapé à la machine à écrire. Les illustrations ont l'air d'avoir été faites par un enfant un peu perturbé. Ce livre est truffé d'excellents conseils tels que "ne prenez pas trop de drogue lorsque vous enregistrez sinon le client va tenter de marchander à la fin de la session." Ajoutez à ça des conseils techniques superbes et ce livre est probablement l'un des meilleurs livres sur les techniques d'enregistrement que j'aie jamais vu. Peter

Il y a probablement beaucoup de chansons sur ce chat, deux sur cet album. Il est assez spécial. C'est notre patron en quelque sorte.

Caitlin

J' ai écrit au moins cinq chansons sur lui. Peter
---
---
---