New Canadiana :: Tired – Tired
---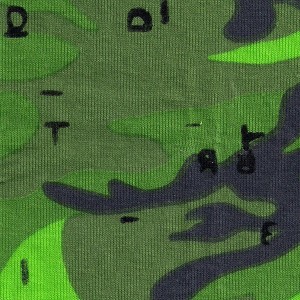 Tired
Tired
(Self Released)
Montréal, QC
From the nervous cyclones of Javier Fuentes:
2013 has mixed and mangled its cosmic forces to bring us a jaw grinding, ear melting unit made up of Montreal's finest players. Bastien, Seeger, Shapiro and Hicks shred their respective instruments into unidentifiable objects, making improvements on the stagnant standard. Here the six strings of Satan take commands from a mortal, spitting out microwave riffs in the process. Mutated notes fly out like nervous cyclones kept in someone's basement for far too long. A solitary voice is heard writhing as it tries to suck the banality out of of the acidic air. Bass and drums crash and collide in search of new entrances to the chaos, new breaks in the storm clouds. It's 1 AM, I'm tired and I need a new tapedeck.
Des cyclones turbulents de Javier Fuentes:
(Traduit par l'oeil tranquille de Nicolas Coutlée)
Les forces cosmiques de 2013 s'emportent et se mélangent pour nous offrir un groupe, formé des meilleurs musiciens de Montréal, paré à nous faire grincer des dents et fondre les tympans. Bastien, Seeger, Shapiro et Hicks démantibulent leurs instruments en des objets inidentifiables qui repoussent leurs limites habituelles. Les six cordes de Satan s'imposent depuis les doigts d'un mortel et crachent à la ronde ses riffs de micro-ondes. Des notes défigurées s'envolent comme des cyclones turbulents prisonniers d'un sous-sol depuis beaucoup trop longtemps. Une voix solitaire distordue résonne alors qu'elle tente d'aspirer la banalité de l'air acidulé. La basse et la batterie entrent en collision et se fracassent en quête de nouvelles portes d'entrée vers le chaos, de nouvelles fissures dans les nuages orageux. Il est 1h du mat, je suis fatigué et j'ai besoin d'un nouveau lecteur cassette.
---
---
---