New Canadiana :: EONS – Arctic Radio
---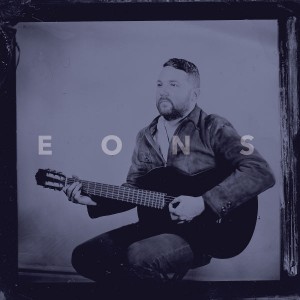 EONS
Arctic Radio
Toronto, ON
From the not-so-cold heart of AnneMarie Papillon:
Airy, beautiful melodies. Pristine, high and low vocals. The sweet comfort of a country sound mixed with the uncertainty of the Great White North. With his new solo project, Bruce Peninsula's Matt Cully creates spaces for melancholy introspection, sharing sincere feelings of longing, love and bare existence. This emotionally powerful album will touch even the most cold-hearted, right through the chest. There is something reassuring about this phenomenon.
(Traduit par le coeur plein d'espace d'AnneMarie Papillon)
De superbes mélodies aériennes, des voix d'une réelle pureté. Le doux confort du son de la campagne, mêlé à l'incertitude du Grand Nord. Dans son nouveau projet solo, Matt Cully ( de Bruce Peninsula ) crée un espace qui se prête à la mélancolie et à l'introspection, partageant des sentiments sincères de convoitise et d'amour, du simple fait de vivre. Cet album rempli d'émotions saura toucher même le plus froid des coeurs. Il y a quelque chose de rassurant dans ce phénomène.
---
---
---