New Canadiana :: Hobo Cubes – Rapid Glow
---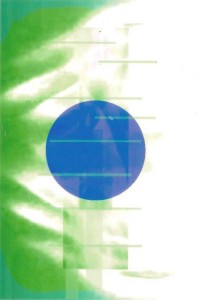 Hobo Cubes
Rapid Glow
Montréal, QC
From the sensations' fix of Hugo Hyart:
This is a tape made of sensations: an astral voyage into the mind, divided in sequences through subliminal and subconscious lands. Listening is recommended from a comfortable position, secure from all possible distractions in a familiar and reassuring environment. Float in your infinity-shaped cranial box plunged into matter modulated by undulations and flashes of scintillating colours in varying intensities. Forms take shape and disassemble into other forms. Close your eyes for a few minutes, and look, they are open.
Des sensations résolues de Hugo Hyart:
Ce tape est fait de sensations : un odyssée astral, à l'intérieur de l'esprit, divisé en séquences, au travers de pays subliminaux et subconscients. Une position allongée et confortable , loin de toutes sources de divertissement ou d'interruption est recommandée, dans un environnement familier et rassurant de préférence. On flotte dans sa boîte crânienne, aux contours infinis, baigné dans une matière modulée par des ondulations et des flashes de scintillantes couleurs d'intensités variables. Des formes se dessinent et se désagrègent en d'autres formes. Fermez les yeux cinq minutes, et regardez, les voilà ouverts.
---
---
---