New Canadiana :: Babel – Heurter
---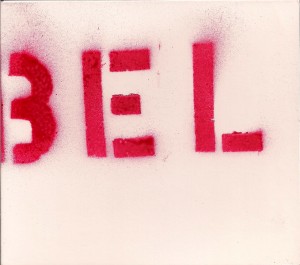 Babel
Heurter
Toronto, ON
From the vile vortice of JT Stephenson:
Performed like some ancient rite to awaken the demons chilling in his Fender Telecaster, Babel gives voice to evil through mallets, loops and delays. However, this ain't your regular evil, this is a special side-show blend: Evil music that lures you into an oxymoronic vortex of warm and fuzzy dread, yet never without moments of light within its droney darkness. Although not proggy enough to score a Dario Argento film, there is definitely a horror show aspect lurking within Heurter. Do yourself a favour: listen to this before you sleep to soundtrack your sweetest nightmares.
Des vils vortex de JT Stephenson:
(Traduit par la musicalité horrifique de Julie Forget)
Jouées comme un ancien rite pour réveiller les démons qui se détendent dans sa Fender Telecaster, les compositions de Babel donnent une voix au mal à l'aide de maillets, de boucles et de retards. On ne parle cependant pas du mal habituel, mais plutôt d'un mélange de divertissements particuliers de second ordre : de la musique diabolique qui vous leurre dans un vortex oxymorique de terreur chaleureuse et trouble, mais jamais sans certains moments de lumière dans son obscurité bourdonnante. Le style d'Heurter n'est pas assez progressif pour faire partie d'un film de Dario Argento, mais un aspect de spectacle d'horreur s'y cache clairement. Faites-vous plaisir : écoutez ces morceaux avant de dormir afin d'en faire la bande originale de vos plus beaux cauchemars.
---
---
---