New Canadiana :: Capitol 6 – No One Came
---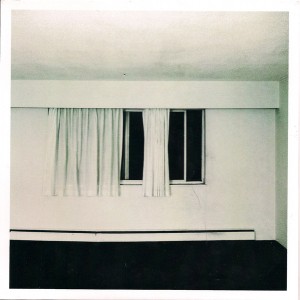 Capitol 6
No One Came
Vancouver, BC
From the lawnchair laze of Jordan Voith:
The name Capitol 6 is probably a nod to a certain collective of legendary elephantine Athenians (GA, not GR). It's a lofty comparison and a little presumptuous, but it has some merit — the lineage checks out. The band's ex-label Light Organ cite "contemporary paisley-punks" like The Fresh & Onlys as influences, but this track is more tie-dyed than it is acid-washed, and the most obvious stylistic link is to their mid-90s neo-psych forbearers. Seriously, the central refrain mostly consists of the word "freeeeeee" repeated over and over. It doesn't even matter if they're taking the piss; this is sunny, easy stuff, and it makes it hard to take anything too seriously. It's a soundtrack for getting up early to wake and bake only to pass out in a lawnchair 15 minutes later. It's not that it's unambitious — it's just comfortable with kicking back.
De la paresse de chaise longue de Jordan Voith:
(Traduit par Jan Karza)
Le nom Capitol 6 est sans doute un clin d'œil à un certain collectif légendaire d'éléphantesques athéniens (de Géorgie, pas de Grèce!). C'est une comparaison ambitieuse, et même un peu présomptueuse, mais qui en a pas moins un certain mérite – la lignée correspond. Light Organ, l'ancien label de groupe, cite des influences "paisley-punks contemporains" comme The Fresh & Onlys, mais ce titre est plutôt délavé que lavé à l'acide, et la comparaison stylistique la plus évidente est avec leurs ancêtres neo-psych des années 90. Sans plaisanter, le refrain principal consiste surtout du mot «freeeeeeee » répété encore et encore. Même si ils se moquent, ça n'importe pas; c'est de la musique insouciante et facile, ce qui rend difficile de prendre quoi que ce soit trop au sérieux. C'est une bande-sonore pour se lever tôt le matin et se rouler un joint, seulement pour s'endormir sur une chaise longue 15 minutes plus tard. Ce n'est pas que ce soit une chanson sans ambitions — c'est juste qu'elle est confortable à prendre les choses comme elles viennent.
---
---
---