New Canadiana :: Highway X – Highway X
---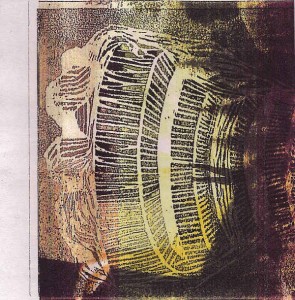 Highway X
Highway X
(Self Released)
Victoria, BC
From the eternal throb of Christopher Laramee:
Andy from Victoria BC's killer Babysitter lets one waft up to the ceiling in a full-blown drift study of wide and sky high proportions. Seven untitled parts slither into yer cortex and shake some serious dust from a bro's bootheels. The first near 11-minute epic sounds like being dragged underneath an 18-wheel semi trailer while some smartass trickles cough syrup and laughter on your forehead. Some dub shadows get thrown on the second track, Twin Peaks-stylee. Did I say this thing SLITHERS? Oh yeah, I did. For fans of strange late night pizza spots, tailpipes, fine cinema and even finer wine, throwing beers at buses and that thing that hurts so much, yet remains nameless. The second half of this fucker gets creepy quick, so make sure no Huns are present. We straight?
De l'éternel battement rythmique de Christopher Laramee:
(Traduit par Julie Forget)
Andy, du prodigieux groupe Babysitter (Victoria, C.-B.), vous fait flotter jusqu'au plafond dans une expérience complètement exaltante atteignant des proportions vertigineuses. Sept compositions sans titre se glissent dans votre cortex en soulevant brutalement la poussière de vos talons de chaussures. La fabuleuse première piste de presque onze minutes semble être traînée sous un 18-roues pendant qu'un petit malin fait dégouliner des gouttes de rire et de sirop contre la toux sur votre front. On reconnaît des traces de dub dans le deuxième morceau, Twin Peaks-stylee. J'ai dit se GLISSE? Oui, c'est bien c'que j'ai dit. Pour les fans d'étranges petites places à pizza de fin de soirée, de tuyaux d'échappement, de bons films et de vins encore meilleurs, pour ceux qui aiment lancer des bières aux autobus et cette chose qui fait si mal, mais qui demeure sans nom. La deuxième partie ne tarde pas à donner des frissons; il est déconseillé de l'écouter en famille. Vous m'comprenez?
---
---
---