New Canadiana :: Skull Bong – Positive Infinity
---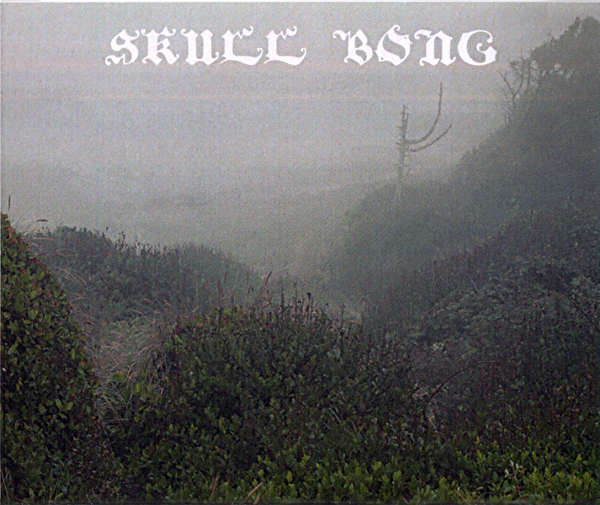 Skull Bong
Positive Infinity
(Inyrdisk)
Toronto, ON
From the gauze and effect of James Lindsay:
Elusive and mysterious in sound, Skull Bong filters a blast furnace through hazy codeine gauze that prevents the pleasurable headache from becoming unmanageable. Never so harsh, there is little aggression in this atmosphere. A warm, organic quality tenderly controls the swelling to a natural minimalism, incorporating the occasional instrument or clinking bottle to remind us that we're still here, lost in the forest. This is coming from a similar state of mind as Six Heads' improv collage that climbs like vines. This is morning music for the swarms of insects that make their home by the side of the highway.
De la gaze imbibée de James Lindsay:
(Traduit par la généreuse prescription de Nicolas Coutlée)
Soniquement insaisissable et mystérieux, Skull Bong filtre un haut-fourneau au travers un voile vaporeux de codéine qui empêche le plaisant mal de tête de devenir insoutenable. Jamais aussi corrosif, à peu près rien n'agresse dans cette atmosphère. Une sensation chaude, organique maintient tendrement le gonflement à un minimalisme naturel, incorporant un instrument occasionnel ou un tintement de bouteille pour nous rappeler que nous sommes toujours là, perdus dans la forêt. Tout cela émerge d'un état d'esprit similaire au collage improvisé de Six Heads qui grimpe comme les vignes. De la musique matinale pour les essaims d'insectes qui trouvent domicile au bord de l'autoroute.
---
---
---