New Canadiana :: Freak Heat Waves – Freak Heat Waves
---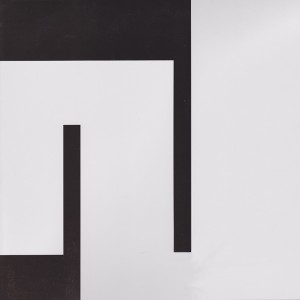 Freak Heat Waves
Freak Heat Waves
(Self Released)
Victoria, BC
From the static signal of Johnnie Regalado:
Freak Heat Waves didn't just release an album, they sent out a transmission. A plea for rock and roll preservation. Basslines that dart through oncoming traffic. Drums steady as a heart monitor. Disaffected vocals that duet with sweet guitar thrash. This isn't just an LP, but the product of journeymen musicians. Recorded by the late Chris Reimer, Freak Heat Waves strikes a harmony of unexpected and referential. A product of a perfected performance piece. Plug in and let Freak Heat Waves occupy every channel of your mind.
Du signal statique de Johnnie Regalado:
(Traduit par les séquelles ondulatoires de Nicolas Coutlée)
Ce n'est pas un simple album que Freak Heat Waves vient de faire paraître, il s'agit d'une transmission. Un plaidoyer pour la préservation du rock and roll. Des lignes de basse qui percent la circulation à sens inverse. Une batterie régulière comme un cardiographe. Une voix désenchantée en duo avec de sublimes assauts de guitare. Il ne s'agit pas que d'un LP, mais du travail de musiciens séniors. Enregistré par le défunt Chris Reimer, Freak Heat Waves parvient à l'équilibre entre inattendu et référentiel. Pur produit de prestations musicales peaufinées à point. Branchez-vous et laissez Freak Heat Waves envahir tous les canaux de votre esprit.
---
---
---