New Canadiana :: Fist City – It's 1983, Grow Up!
---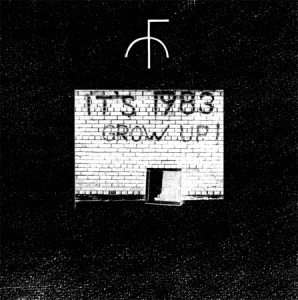 Fist City
It's 1983, Grow Up!
Lethbridge, AB // Calgary, AB

Contradicting its retroactive title, the
Albertan garage archivists
use their newest LP as a growth opportunity (just don't call it a grow-op). Here, Fist City less-than-quietly reboot their sound: "Caveman's Lunch" and "Spit" exhibits the band's brand of landlocked, wall-of-sound surf; "Blow" and "Weak End" turn Evan Van Reekum's guitars into amorphous, impressionist pop; and "Boring Kids," the long-player's opener, dips into jittery new wave territories.
1983
is still Fist City — meaning that, as evidenced by "Fuck", they can still rip with the best — but it's a clear indicator that the band's ready to
travel
far, far beyond Southern Alberta.
[audio:http://weirdcanada.com/wp-content/uploads/2012/10/04-Cavemans-Lunch.mp3|titles=Fist City – Caveman's Lunch] Fist City – Caveman's Lunch
[audio:http://weirdcanada.com/wp-content/uploads/2012/10/08-Blow.mp3|titles=Fist City – Blow] Fist City – Blow
---
---
---