New Canadiana :: Caymans – Caymans
---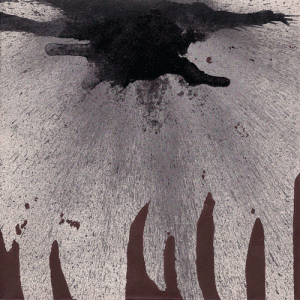 Caymans
Caymans
(Self Released)
Ottawa, ON
From the beloved isle of Jesse Locke:
It's somewhat surprising how few times Blake Hargreaves has washed up on these shores. The real Evan Dando of Noise with a pedigree as diverse as Dreamcatcher, Clinton Machine and the mighty river Thames has now elbowed back into frame with this riff-wielding trio. Teaming with WC scribe Joni Sadler on the crash cymbals and power-blower John Sobol on sax, the Caymans CD-R is a flannel-blanketed trip into anthemic anguish. Do your life a favour and put this jammer on blast.
De l'île bien-aimée de Jesse Locke: (Traduit par le continent mignon de Maya Keshav)
Il est assez surprenant combien de temps (pas beaucoup) que Blake Hargreaves a été rejeté sur ces rivages. Le vrai Evan Dando de Noise avec un pédigrée aussi varié que Dreamcatcher, Clinton Machine, et le grand rivière Thames retrouve la forme avec se trio riff-brandissant. En collaboration avec l'écrivain de WC Joni Sadler sur les cymbales à main et avec le grand-souffleur John Sobol sur le saxo, le CD-R des Caymans est un voyage emballé en flanelle jusqu'à l'angoisse classique. Rendez-vous service et passez ce morceau balançant haut et fort.
Caymans – 24 Hour Surveillance
---
---
---