New Canadiana :: Telstar Drugs – Telstar Drugs
---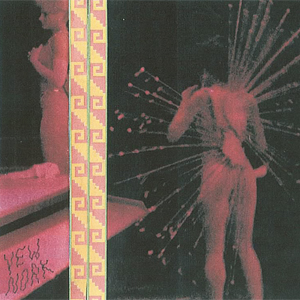 Telstar Drugs
Telstar Drugs
(Self Released)
Calgary, AB
From the Young Jane Fondness of Jean-Sebastien Audet:
While Calgary's scene seems to be a melting pot of garage and grimy punk, Telstar Drugs keeps the funk alive, visiting the fucked ends of the musical spectrum while still staying accessible. The eerie, crackling guitar lines are as puzzled together as those of their predecessors: so complicated, so little time. But even then, the indefinable pop prowess lurking behind the darkness of the songs is unmistakable. This release is only seeing the light of day after being recorded and stored for the past year, so folks better start praying for a new batch of tunes, and I mean pray to Telstar, your new gods.
De la tendresse pour la jeune Jane de Jean-Sebastien Audet:
(Traduit par le je-pense-qu'un-jeu-de-mots-était-perdu-en-traduction de Maya Keshav)
Alors que la scène à Calgary a l'air d'être un creuset de garage et de punk crasseux, Telstar Drugs empêche le funk de tomber dans l'oubli, en rendant visite aux bouts foutus de la gamme musicale en restant accessible. Les mélodies étranges et crépitantes de guitare sont aussi déroutantes que celles de leurs prédécesseurs: si compliqué, si peu de temps. Mais même là, la prouesse pop indéfinissable qui se cache derrière la noirceur des chansons est manifeste. Ce morceau voit le jour seulement maintenant après avoir été enregistré et entreposé pour tout l'an dernier, alors les gens devraient commencer de prier pour avoir un nouveau lot de tounes, et je veux dire prier à Telstar, vos nouveaux dieux.
---
---
---