New Canadiana :: Cadillac Spring – Cadillac Spring
---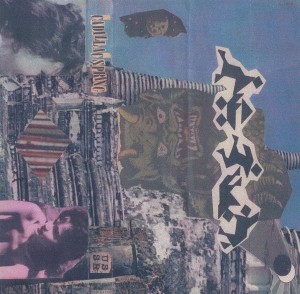 Cadillac Spring
Cadillac Spring
Vancouver, BC
::web/sounds::

The quadrospazzed Tom Whalen (Role Mach, Korean Gut, Haunted Beard, New Vaders, etc.) comes through with yet another one-car pile-up as Cadillac Spring. This damaged pop forms spread throughout this eponymous release from
U.S.S.R.
are as wide-ranging as the label's roster, but this cast of freaks spring from the multiple personalities of one bugged-out brain. From mangy Beefheartisms to scorched beach bum guitars, the
west coast no wave
has washed up another winner.
[audio:http://weirdcanada.com/wp-content/uploads/2012/05/01-Real-Weird.mp3|titles=Cadillac Spring – Real Weird] Cadillac Spring – Real Weird
[audio:http://weirdcanada.com/wp-content/uploads/2012/05/08-Burnout-Warrior.mp3|titles=Cadillac Spring – Burnout Warrior] Cadillac Spring – Burnout Warrior
[audio:http://weirdcanada.com/wp-content/uploads/2012/05/05-Cadillac-Spring.mp3|titles=Cadillac Spring – Cadillac Spring] Cadillac Spring – Cadillac Spring
---
---
---