New Canadiana :: Silver Dapple – English Girlfriend
---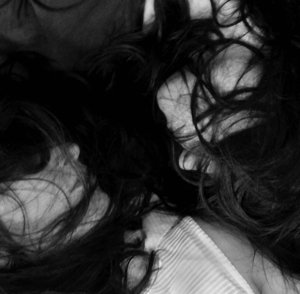 Silver Dapple
English Girlfriend
Montreal, QC

Caked from top to bottom in a thick simmer of fuzz,
Silver Dapple
choose to fight amplifier feedback with massive walls of unclean guitar overdrive.
English Girlfriend
's honey dripping sounds echo back two decades at
Black Tambourine's
feminine noise-pop, its finely wound songwriting tangible through
humble hooks
and fairly removed expressionism. À dévorer à pleines dents.
Du psychocandy de Gabriel Jasmin:
De la tête au pied, on vogue dans une épaisse couche de fuzz, parce que Silver Dapple choisit de répondre au feedback de ses amplis avec un mur massif de guitares malpropres. Faisant écho au noise-pop féminin de Black Tambourine, il y a deux décennies, la sonorité sirupeuse d'English Girlfriend assume une sensibilité détachée, mais tangible dans ses mélodies humbles et retenues. Grip.
[audio:http://weirdcanada.com/wp-content/uploads/2011/11/Weird_Canada-Silver_Dapple-Want_To.mp3|titles=Silver Dapple – Want To] Silver Dapple – Want To
[audio:http://weirdcanada.com/wp-content/uploads/2011/11/Weird_Canada-Silver_Dapple-Song_For_The_Boys.mp3|titles=Silver Dapple – Song For The Boys] Silver Dapple – Song For The Boys
---
---
---