New Canadiana :: Peace – My Face
---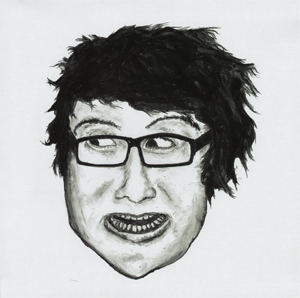 Huge late-pass on this beast of an LP from Edmonton ex-patriots Peace. Soaring wickedly within rippling bass-lines and jagged guitar wrenching,
My Face
bursts through every three-minute
pop monopoly
. Drawing their anthemic, addictive wave-wrought experience over enduring excursions into indie-rock jammery,
My Face
rips, shreds, and permanently damages every turntable lucky enough to jive with their vibrations.
Pop Echo
kept this one limited to 300, so grip fast while copies remain within the ether.
[audio:http://weirdcanada.com/wp-content/uploads/2011/09/7-The-Aurora-Hotel.mp3|titles=Peace – The Aurora Hotel] Peace – The Aurora Hotel
[audio:http://weirdcanada.com/wp-content/uploads/2011/09/4-The-Dark.mp3|titles=Peace – The Dark] Peace – The Dark
[audio:http://weirdcanada.com/wp-content/uploads/2011/09/8-Pockets.mp3|titles=Peace – Pockets] Peace – Pockets
---
---
---