New Canadiana :: Lantern – Stranger I Come. Stranger I Leave.
---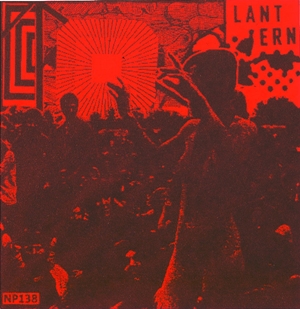 Lantern
Stranger I Come. Stranger I Leave.
Halifax, NS // Montreal, QC // Phila., PA

With this newest offering, Lantern have fully harvested their Hasil Adkins hee-haw while continuing to bury themselves alive in a blizzard of
Bo's beats
. What am I talking about? A refreshing bad-breath, proto-punk, Rat Fink mud bath in which you can finally erase your pockmarked Chevy Chase face. You the listener are transported via the filth to the absolute crispiest and most burnt ends of the fuzz n' buzz spectrum. There are too many notes in the solos to say they sound like The Cramps, but you get the idea. The opening title track steers the clearest, with an instrumental dub-stomp my co-workers agree is
trippy
. Lantern is the best band in
North America
.
[audio:http://weirdcanada.com/binary/Weird_Canada-Lantern-Stranger_I_Come_Stranger_I_Leave..mp3|titles=Lantern – Stranger I Come. Stranger I Leave.] Lantern – Stranger I Come. Stranger I Leave.
[audio:http://weirdcanada.com/wp-content/uploads/2011/05/Weird_Canada-Lantern-I_Dont_Know.mp3|titles=Lantern – I Don't Know] Lantern – I Don't Know
---
---
---