Imprint :: Unit Structure Sound Recordings (USSR)
---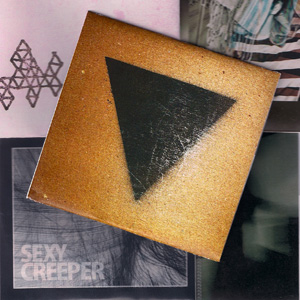 Unit Struture Sound Recordings (USSR)
Calgary, AB // Vancouver, BC

IMPRINT is a new feature on Weird Canada, shining the spotlight on record labels and the minds behind the music. First on the docket is
Unit Structure Sound Recordings (USSR)
, a Calgary and Vancouver-based CD-R/cassette label specializing in the outer limits of avant-rock, free jazz, ambient synth travelers and other left-field sounds. We lined up five questions for founder Whitney Ota, plus a complete discography to date and a few preview tracks from upcoming releases.
Jesse Locke
Managing Editor
Weird Canada / Texture Magazine
weirdcanada.com / texturemagazine.ca/wordpress
[audio:http://weirdcanada.com/binary/Weird_Canada-Yankee_Yankee-04-Outsiders.mp3|titles=Yankee Yankee – Outsiders] Yankee Yankee – Outsiders
[audio:http://weirdcanada.com/wp-content/uploads/2011/06/04-Limited-Express.mp3|titles=Family Studies – Limited Express] Family Studies – Limited Express
[audio:http://weirdcanada.com/wp-content/uploads/2011/06/09.mp3|titles=Haunted Beard – Video Deathbed] Haunted Beard – Video Deathbed
1 :: How did you launch your label and why? C.R.E.A.M.?

Some friends and I have been in various bands for a few years now, which started out as weirdo improv type stuff for the most part. I went to school for recording arts and would record all our jams. The band Natural formed when Carter Gilchrist, Matthew Read and I played together for the first time years ago, which ended up being hours of piercing noise. Sometimes it got weird, starting up almost religious rituals reminiscent of the fantastic Nat Pwe ceremonies as documented by Sublime Frequencies. Check those recordings out if you get a chance.

We started talking about a record label and putting out the Natural jams as a 10CD boxset and the first thing on the label. We wanted to do something different. Eventually, we let that idea go, thinking it was maybe a bit ambitious. Yet we started the label regardless, as a means of releasing our own stuff all under one name, but also as a catalyst for being able to say that a certain piece of work is complete. This is something difficult for all of us to come to grips with. It just made sense that it be a kind of collective, as our circle of friends had most of the necessary skills and tools to be able to make the label work. We are all record nerd types that have the same sorts of values – experimentation and amazing art/packaging. The label is run by: Carter Gilchrist, Matthew Read, Joe Smiglicki, James Nakagawa, Brian Arden and Whitney Ota.
2 :: To date, which of your releases has been: a) the best-seller, b) your favourite and c) the biggest bummer?

I think the Yankee Yankee – Best of the Early Recordings album has been the best seller so far, but it has also been out the longest. Either that or the PIXXX label compilation because its free, but I'm not sure if that counts. We have a few releases scheduled for early 2011 that will no-doubt shatter any sales we've seen so far. Our stuff is not always the easiest sale, as it is mostly psych/weird/minimal/droning/spastic/noisy/etc. However, we've been really lucky getting a lot of help from great people at record shops, radio stations and zines in the promotional aspects of the label. Also having other friends that run labels, or have put out their share of music have been great resources – so thanks! We've been lucky to have so much support so far.

My favourite releases are things that haven't come out yet. I've been getting really excited for the new Haunted Beard which will be coming out in a clear DVD package featuring Ben Jacques' insane artwork. Also, the new Family Studies album that we recorded at my studio (Canopy Sound Studio) in Calgary is sounding so good! Carter and Matt (from Family Studies) are putting the final touches on it in their studio in Vancouver's downtown East Side. I'm also trying to find out how much a vinyl release would set us back as I am hoping to do the newest Yankee Yankee album on vinyl, which would be a first for Unit Structure!

So far none of the releases have been a bummer. They've all been so much fun to work on. We get so excited any time we have a new release!
3 :: What sets you apart from other labels? Music, art, liner notes, posters, glossy 8.5" x 11" headshots?

I think there are lots of labels doing similar things. I guess the one thing that sets us apart is the music. I've always felt that improvisation is a huge part of the label's sound, yet it's very difficult to stylize. I feel like improvisation is your most honest feeling coming out of you, and therefore these sounds are us by definition.

We try to package things as interestingly as possible, as packaging has been a big influence in starting up the label. We look up to labels who have set the bar with packaging, Isolated Now Waves, Not Not Fun, Type Records or Stunned Records to name a few – anyone who puts in the extra mile in terms of their artwork. Even re-issue labels like Dust to Digital or countless others.
4 :: Future plans? What can grippers look forward to gripping?

We are going to keep up with the releases. We've been putting out almost one a month since we started up (11 releases so far in just over a year) with many more planned. We want to play more shows – maybe even a tour here and there. We'll see. I'd like to get our stuff into record stores outside of Calgary and Vancouver.

We have so much coming out soon!

– Family Studies – Album title TBA (Recorded at Canopy Sound, unpredictable and surprising, fast 'n' bulbous, tight also)
– Dundas – Explorer Series vol 1 & 2 (Two cassettes of field recordings, destroyed upon playback, from serene to harsh without a moment's notice)
– Yankee Yankee – Album title TBA (Cassette of two side-length synth-based drones featuring some textural guitar work, lose yourself in these)
– Yankee Yankee – Album title TBA (format to be confirmed, but possibly our first vinyl release. 11 tracks of ecstatic drone)
– Various – PIXXX 2 (annual label compilation, included with the first ever Unit Structure art zine. The theme is "Structure")
– C-130 (sparse electronic beats with some tense sounding layers)
– The Church of Jeffrey Adams – Circus Bukkake (SLAM-BANG-ZOWEE XXX CARTOON ACTION)

Lots of other stuff in early stages as well. Expect releases from Country & Western, The Church of Jeffrey Adams, Natural and maybe a few new bands to the label. Who knows? 2011 has just begun!
5 :: Kim Mitchell vs. Randy Bachman?

I vote Max Webster. The first album was probably the best. Matthew Read (Natural/PoLPOT/Wild & Majestic/Church of Jeffrey Adams/Castle Excellent/Family Studies) says, "Randy Bachman, without a doubt."
USSR Discography (to date)
USSR00CD
::
Various Artists
–
PIXXX
(2010, Compact Disc)
USR001CD
::
Yankee Yankee
–
Best of the Early Recordings
(2010, Compact Disc)
USSR002/003CD
::
Natural/PoLPOT
–
2CD Split Album
(2010, Compact Disc)
USSR004CD
::
Wild & Majestic
–
Two Lone Swordsmen
(2010, Compact Disc)
USSR005CD
::
Yankee Yankee
–
Resting Star
(2010, Compact Disc)
USSR006CS
::
The Church of Jeffrey Adams
–
Dirty Snatch
(2010, Cassette)
USSR007CS
::
The Church of Jeffrey Adams
–
We Want Your Daughters
(2010, Cassette)
USSR008CS
::
The Church of Jeffrey Adams
–
12 Hymns By Gentlemen of Leisure
(2011, Cass.)
USSR009CD
::
Castle Excellent
–
Silver Salad of the Moon
(2010, Compact Disc)
USSR010CD
::
Family Studies
–
Life Cycles Volume 1: Sexy Creeper
(2010, Compact Disc)
USSR011CD
::
Family Studies
–
Life Cycles Volume 2: Density Master
(2010, Compact Disc)
USSR012CD
::
Haunted Beard
–
Video Deathbed
(2011, Compact Disc)
USSR013CD
::
Family Studies
–
Life Cycles Volume 3: Torch of Heuristics
(2011, Compact Disc)
---
---
---