New Canadiana :: Tonstartssbandht – Hymn
---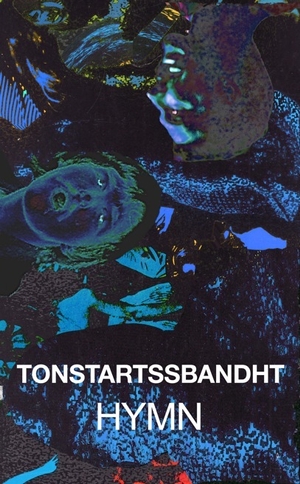 Tonstartssbandht
Hymn
(http://doesare.com/news/1)
Montreal, QC // New York, NY
From the cinematic communications of Emily Robb:
Wholly boys, these brothers can shred like angels. So it goes on their new tour tape, Hymn. Kicking it off with "Suzie" and "Jesse," get excited for a whole lotta love: best classic rock guitar tone EVER, echoed hawk calls, phased drums, and rolling toms. They rise to new levels of godliness with two (plus a hidden) hymns, in which New Agey synths are laced with choir singing and cinematic communication from above. (Am I sensing Purple Rain vibes in "Hymn Our Garden"?) Tonstartssbandht are apparently willing to sacrifice themselves to any genre. Expect their iconic layering and weird chanting but born again and with some psychedelic fuzz. WE WANT MORE! WE WANT MORE! from the annals of classic and soft rock radio.
Des communications cinématographiques d'Emily Robb: (Traduit par la radio de Maya Keshav)
Totalement les garçons, ces frères peuvent shredder comme les anges. Et c'est comme ça avec leur nouvelle cassette de tournée, Hymn. En commençant avec "Suzi" et "Jesse", soyez emballé par beaucoup d'amour: le meilleur ton de guitare classique rock DU MONDE, les cris sonores d'un faucon; la batterie phasée, et les tam-tams déferlants. Ils atteignent les nouveaux niveaux de génialitude avec deux (ainsi qu'un qui se cache) hymnes, dans lesquels le synthé à la New-Age est trempé de chant de chœur et de communications cinématographiques du ciel. (Je sens les ondes de Purple Rain dans "Hymne Our Garden"?) Tonstartssbandht sont apparemment d'accord pour se sacrificier à n'import quel genre. Attendez-vous à leurs couches emblématiques et le chant bizarre mais converti et maintenant avec un peu de duvet psychédélique. ON EN VEUT PLUS! ON EN VEUT PLUS! des annals de radio classique et soft-rock.
Tonstartssbandht – Hymn Our Garden
---
---
---