New Canadiana :: Dirty Beaches – Badlands
---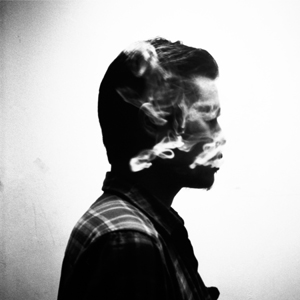 Dirty Beaches
Badlands
Vancouver, BC

Badlands
is quite a venture. From swaying croons to strenuous screams, we continue to follow Alex Zhang Hungtai's solo foray into personal fiction. More mature than
previous outings
, this LP contains his best songs yet, and reveals a more aggressive side to his traditional film noir chic. It's a scratchy and loopy ride,
revisiting the past
while staying firmly grounded in a singular breezy headspace of conceptual avant-garde. I'm so glad everyone seems to be enthused on just how good Dirty Beaches' sounds are right now.
Du kilométrage 16mm de Gabriel Jasmin:
Badlands est une expédition. Par la romance chancelante susurrée et les cris astreignants, on continue de suivre Alex Zhang Hungtai jusqu'au creux de sa fiction personnelle. Plus mature que sur ses parutions passées, on le trouve à son meilleur sur ce premier LP, en plus de lui découvrir une agressivité nouvelle à même son habituel chic de film noir. Égratigné et cyclique, le chemin revisite le passé pour le juxtaposer habilement avec une vision conceptuelle singulière et avant-gardiste. Récent favori des critiques, je ne peux penser à un artiste qui le mérite davantage.
[audio:http://weirdcanada.com/wp-content/uploads/2011/05/Weird_Canada-Dirty_Beaches-A_Hundred_Highways.mp3|titles=Dirty Beaches – A Hundred Highways] Dirty Beaches – A Hundred Highways
[audio:http://weirdcanada.com/wp-content/uploads/2011/05/Weird_Canada-Dirty_Beaches-Lord_Knows_Best.mp3|titles=Dirty Beaches – Lord Knows Best] Dirty Beaches – Lord Knows Best
---
---
---