Ephemera :: Jennifer Castle on Castlemusic
---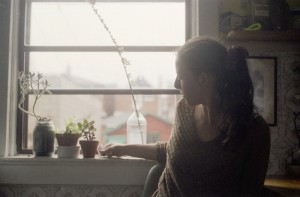 Ephemera of: Jennifer Castle
Existing during the recording of: Castlemusic
Toronto, ON
At the wintry tail of 2010, Toronto's spook-folk minstrel Jennifer Castle teamed with the ever-enigmatic Wyrd Visions for a stunningly beautiful 12″ split. Four months later, Calgary-based boutique label Flemish Eye gives us the follow-up, an expanded excursion through the wardrobe and into Castle's enchanted kingdom. Accentuating pillow-soft vocals and delicate finger-plucks with flourishes of pedal steel, organ, medieval flute and signature fusion instrument 'the guitlele.' Castlemusic casts a spell you won't want to counter. In line with the site's physicality m.o., Weird Canada asked Castle to take part in the inaugural edition of our latest feature "Ephemera", assembling a shrine of totemic objects that played a part in the album's creation.
By: Jesse Locke
Weird Canada // Texture Magazine
Feel free to listen to these two tracks from the album while you peruse the images below (which you can click for larger versions). The accompanied text was provided by Jennifer Castle. We're very grateful to Jennifer, David Clarke, Ian Russell (Flemish Eye), and Landon Speers (photos) for this very special feature.
Shrine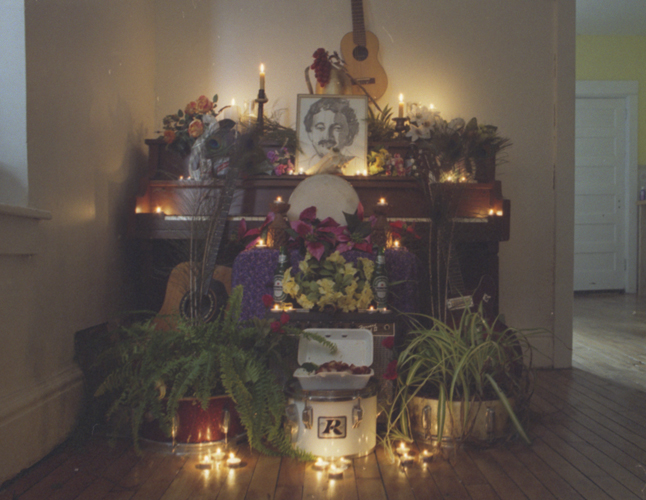 This is a shrine dedicated to the experience of making and releasing Castlemusic. It's built on the piano I was given for my birthday two years ago and began writing on for the first time. "Way of the Crow" was one of the first songs I wrote on it.
Conch + Photo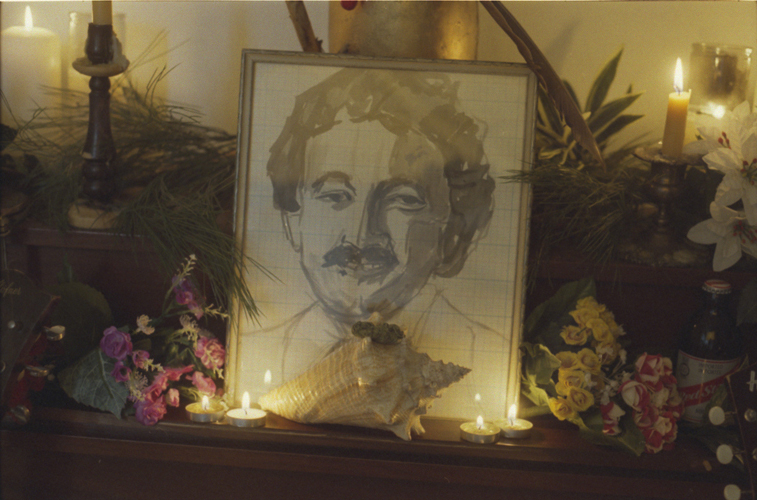 This conch came from a small beach in Jamaica, just west of Kingston towards Black River, that I brought home for luck this winter. It's a place with a rough and protective ocean, a hot and exhausting desert and a lush and inviting jungle all within a few minutes of each other. It has the best food in the world, positive vibes and uplifting friendliness. The ink portrait is of an old friend — a Jamaican immigrant himself — my late dad, Peter L. Castle. R.I.P.
Sage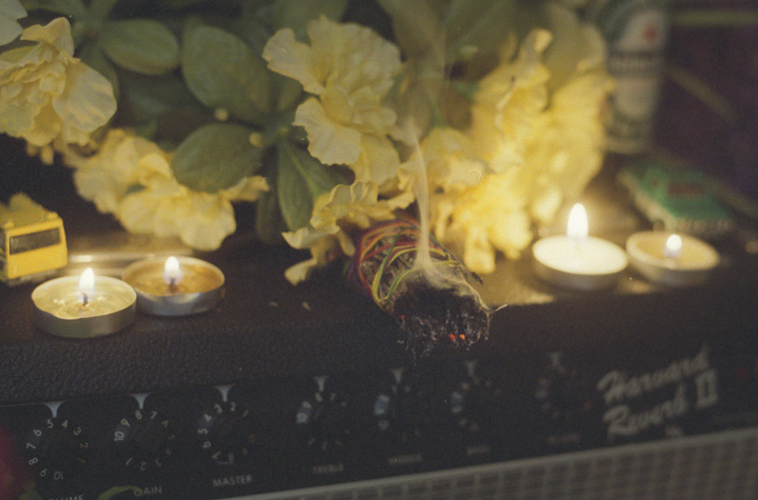 This sage was bought from a man on commercial drive a year and a half ago while waiting for my sound check on a tour I did with Chad VanGaalen. It'''s on top of my Harvard Reverb amp, which has the loudest buzz and is inappropriate to record with, even though I do.
1969 Harmony Rocket + Castlemusic Art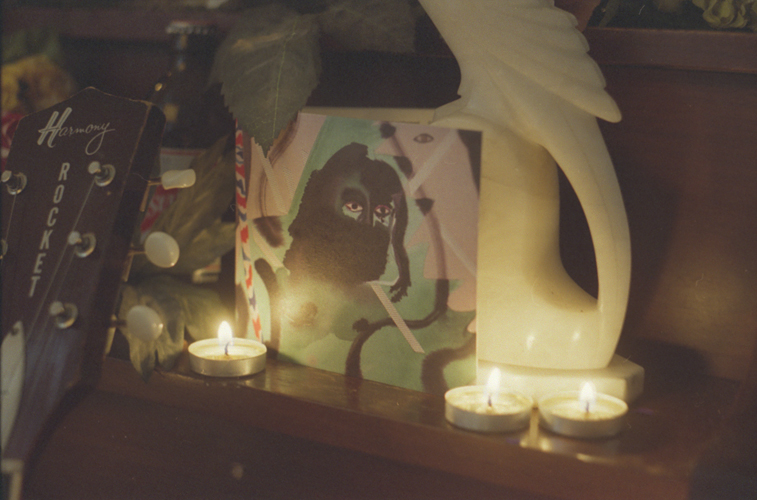 This 1969 Harmony Rocket guitar is well loved despite being almost nothing but problems. Then there's the Castlemusic record itself, the cover of which is a photo of the arresting painting, DRAWBACK, by artist Mira Dancy <http://miradancy.net/>. It's an image so deep that no matter how much I think I know it I look again and realize I know nothing about it
Yamaha Guitlele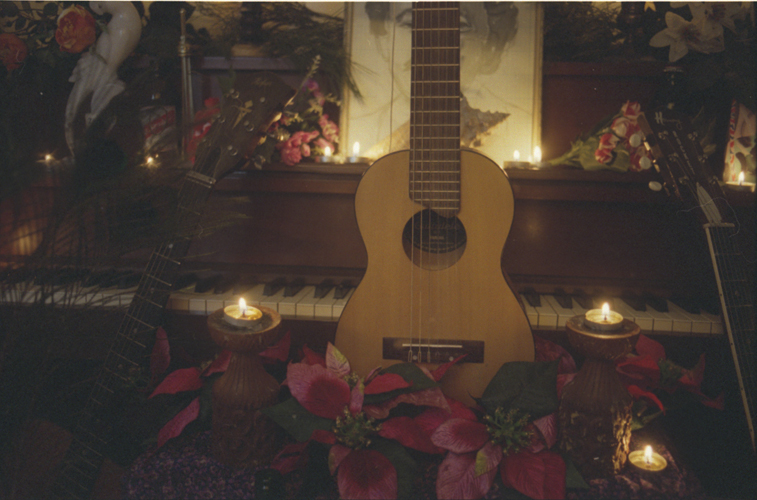 This is my Yamaha guitlele that I tour with sometimes because it's so light. It sounds awesome with a contact mic and a haze of distortion. I used it to record the song Neverride; Most think it's a ukulele, but it has enough bass to keeps it grounded sounding.
Kom Jung BBQ Pork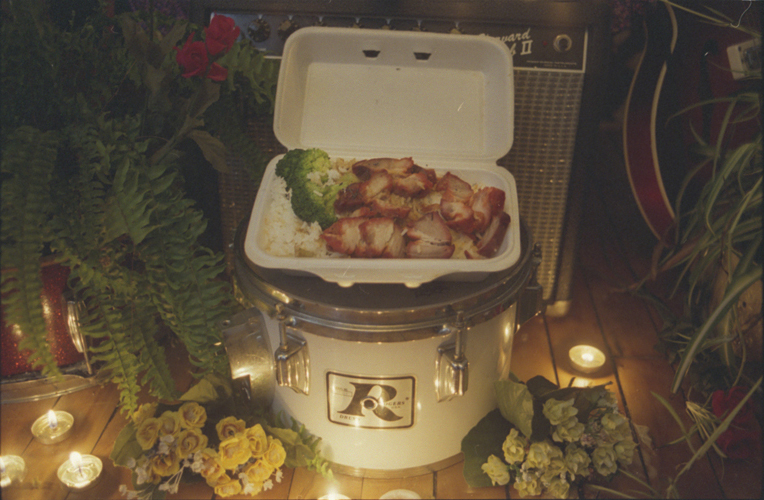 This dish comes from Kom Jug, the BBQ pork joint across the street from 6Nassau where we recorded the record. It's the food Dave Clarke lived on ($4 for a HUGE order) but that our engineer Jeff McMurrich wouldn't touch with a ten-foot pole.
Magic Combo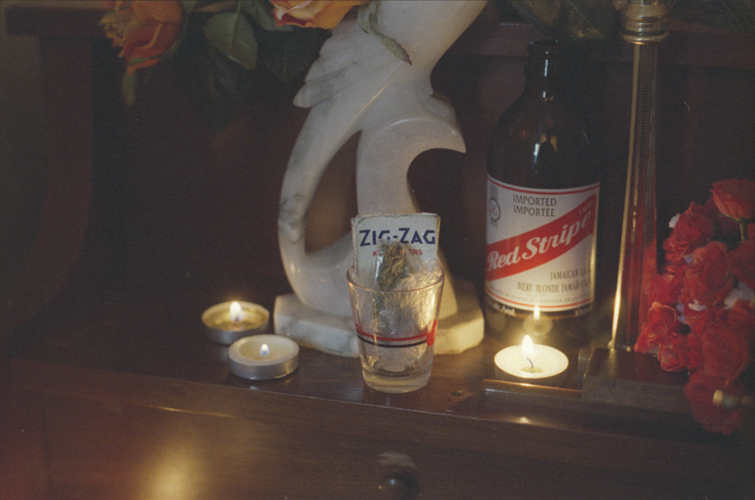 For this magic combo, there are no words.
(Traduit par Maya Keshav)
À la fin hivernale de 2010, le ménestrel spook-folk de Toronto, Jennifer Castle, a uni ses forces à celles du toujours-énigmatique Wyrd Visions pour un 12" divisé merveilleusement beau. Quatre mois plus tard, le label boutique de Calgary, Flemish Eye, nous donne la relance, une excursion élargie à travers l'armoire et dans le royaume enchanté de Castle. En accentuant le chant doux comme de la soie et les grattements délicats de doigt avec les fioritures de pedal steel, d'orgues, de flûte médiévale et d'un instrument fusion signature qui s'appelle 'le guitlele'. Castlemusic jette un sort que vous aurez pas envie d'éviter. Conforme au modus operandi du site web, Weird Canada a demandé à Castle de prendre part au numéro inaugural de notre dernière chronique 'Ephemera', et de rassembler un autel d'objets totémiques qui l'ont aidé dans la création de l'album.
Par: Jesse Locke
Weird Canada // Texture Magazine
N'hesitez pas à écouter ces deux morceaux de l'album pendant que vous explorez les images ci-dessous (que vous pouvez cliquer pour les plus grandes versions). Le texte qui les accompagne était fourni par Jennifer Castle. Nous aimerions remercier Jennifer, David Clarke, Ian Russell (Flemish Eye), et Landon Speers (les photos) pour cet article de fond tellement spécial.
Un lieu saint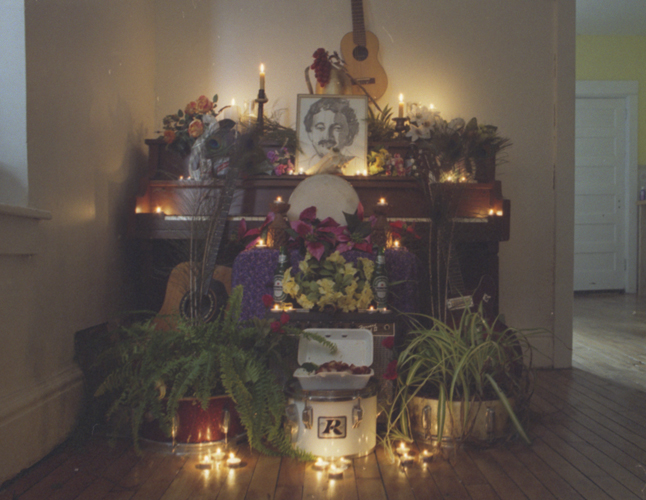 Voici un lieu saint qui est consacré à l'expérience de créer et de publier Castlemusic. C'est construit sur le piano que j'ai reçu pour mon anniversaire il y a deux ans et sur lequel j'ai commencé d'écrire pour la première fois. "Way of the Crow" était une des premières chansons que j'ai écrit sur ce piano.
Une conque + une photo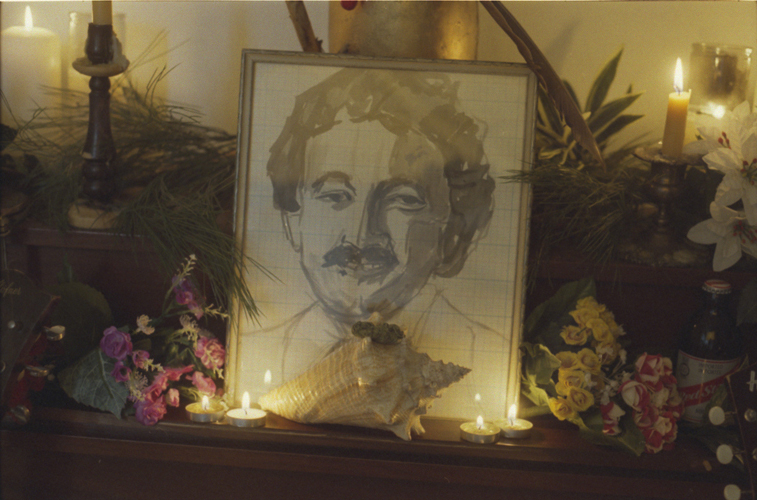 Cette conque est venue d'une petite plage en Jamaïque, juste à l'ouest de Kingston vers le Black River, que j'ai amené chez moi en tant que porte-bonheur cet hiver. C'est un endroit avec un océan turbulent et protecteur, un désert chaud et épuisant, et une jungle luxuriante et tentante, tous à quelques minutes de distances les uns des autres. Il a la meilleure nourriture du monde, les ondes positives et la bienveillance inspirante. Le portrait à l'encre, c'est d'un ancien ami — un immigré de Jamaïque lui-même — mon feu papa, Peter L. Castle. Qu'il repose en paix.
La sauge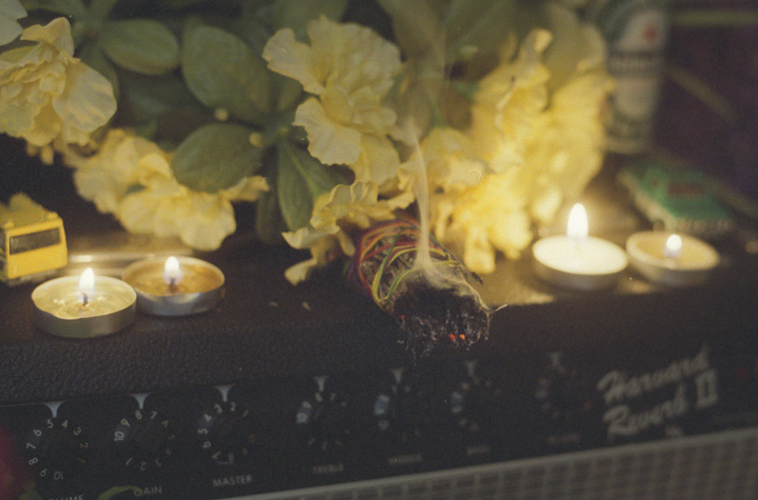 J'ai acheté cette sauge d'un homme à commercial drive il y a un an et demi, pendant que j'attendais mon sound check dans une tournée que j'ai fait avec Chad VanGaalen. Elle reste sur mon amp Harvard Reverb, qui produit le plus grand bourdonnement et qui est vraiment déplacé d'enregistrer avec, bien que je le fasse.
1969 Harmony Rocket + l'art de Castlemusic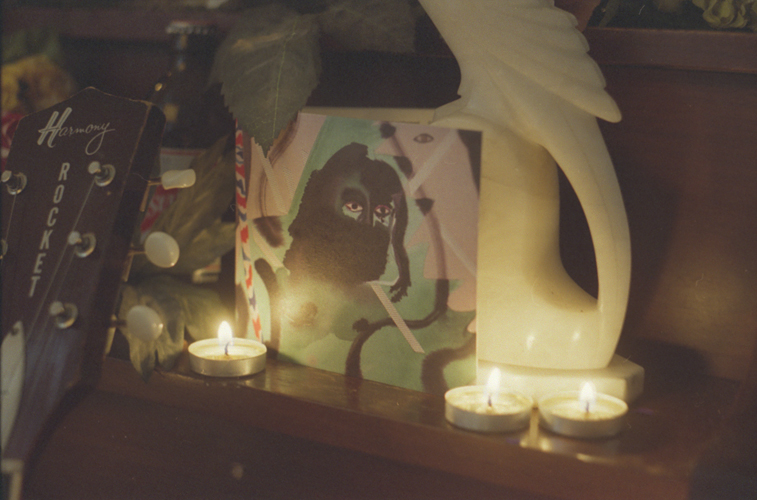 Cette guitar 1969 Harmony Rocket est bien aimée bien qu'elle soit rien que les problèmes. Puis il y a le disque Castlemusic lui-même, la couverture duquel est une photo de la peinture saisissante, DRAWBACK, de l'artiste Mira Dancy. C'est une image si profonde; bien que je pense que je le connais, chaque fois je regarde encore et je me rends compte que je connais rien d'elle.
Guitlele de Yamaha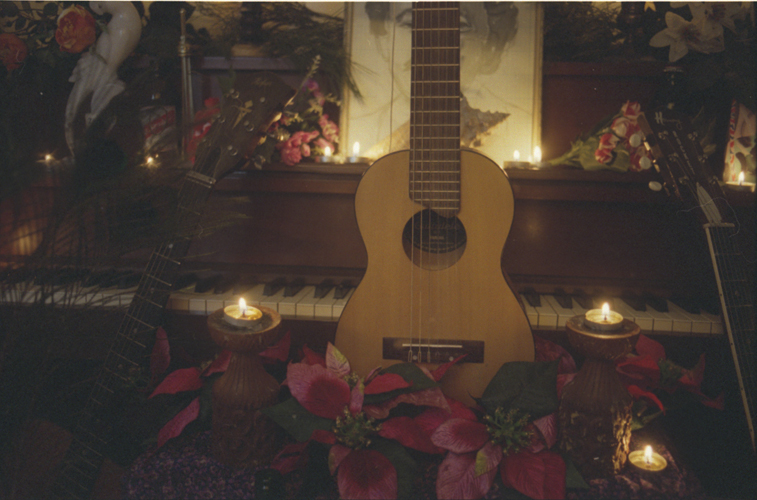 Voici mon guitlele Yamaha que parfois je fais des tournées avec parce qu'il est si léger. Il est magnifique avec un micro contact et un brouillard de distosion. Je l'ai utilisé pour enregistrer la chanson Neverride. La plupart de gens pensent qu'il est un ukulele, mais il a assez de basse pour qu'il ait l'air solide.
Le porc BBQ Kom Jung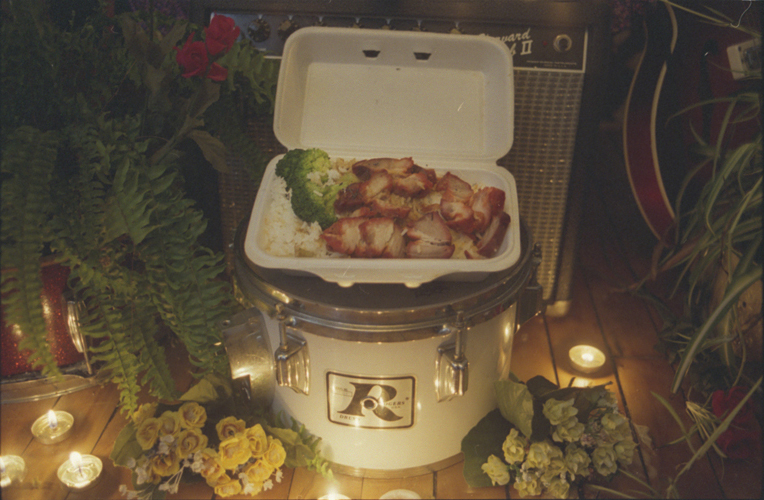 Cet plat vient de Kom Jung, le resto du porc BBQ juste en face de 6Nassau où on a enregistré le disque. C'est la nourriture dont Dave Clark a vécu juste (c'est $4 pour une ENORME portion) mais que notre ingénieur ne toucherait absolument pas.
La combinaison magique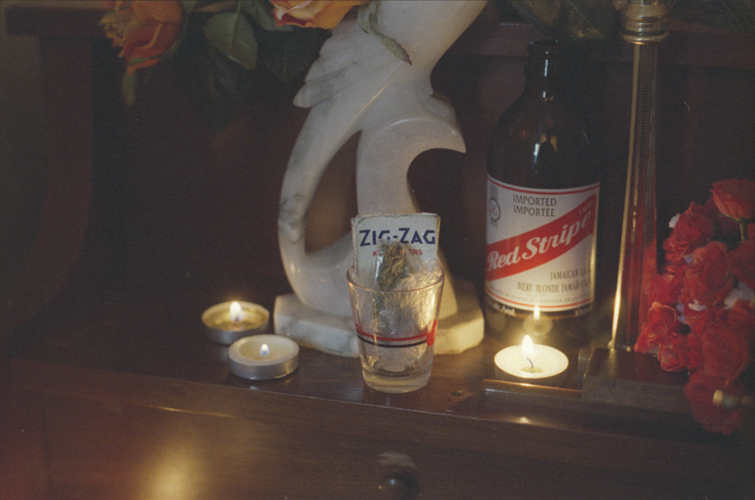 Pour cette combinaison magique, il n'y a aucune description.
---
---
---