New Canadiana :: Deadhorse – Deadhorse
---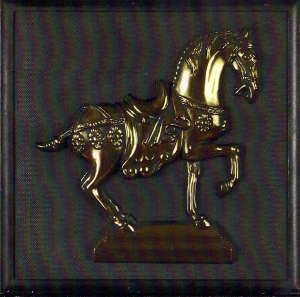 Deadhorse
Deadhorse
Calgary, AB

From the pentatonic reverence of Mark Teo
:
Wedged in the purgatory between stations on the AM dial, Deadhorse's ghostly Canadiana inhabits the interstitial gaps between smokehouses and smoke lodges. Celestine space waltzes ("Interstellar Remedies") spike the punch of pissed-up blues stompers ("Glam Central" and the
Jello Bia-fried
"Big Blew Sky"), while "I'm a Lawyer" jitters like "Baba O'Riley", were it an incantation to the open skies. Throughout, co-vocalists Jen Crighton and Danny Vescarelli weave
Rigellian
tapestries in pentatonic reverence that, somehow, avoids Crazy Horse Pentecostalism. Call it a collision of Calgary past and present, but this much is clear: Deadhorse understands that roots are meant to grow.
[audio:http://weirdcanada.com/binary/deadhorse-remedies.mp3|titles=Deadhorse – Interstellar Remedies] Deadhorse – Interstellar Remedies
[audio:http://weirdcanada.com/binary/deadhorse-lawyer.mp3|titles=Deadhorse – I'm a Lawyer] Deadhorse – I'm a Lawyer
---
---
---