New Canadiana :: Construction & Destruction – Mutatis Mutandis
---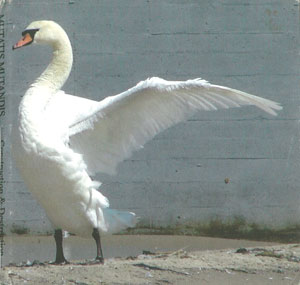 Construction & Destruction
Mutatis Mutandis
(Mutatis Mutandis)
From the mutant mutandis of James Goddard
Rural art-rockers radiating traces from a secluded homestead hanging over the Atlantic Ocean. Fresh like the crunch of first steps in burnt snow. Mutatis Mutandis is Construction & Destruction's fourth bass-led caravan of hyper-text lyrics, dense guitar riffs, detached drumming and Kohakian meditations. It takes a moment to reach the place they're coming from. Venture forth and see for yourself.
Des mutandis mutants de James Goddard:
(Traduit par Maya Keshav)
Les art-rockers ruraux qui répandent les traces d'une propriété retirée qui flotte au-dessus de l'océan atlantique. C'est frais comme le craquement des premiers pas dans la neige brûlée. Mutatis Mutandis est la quatrième caravane dirigée par la basse de Construction & Destruction, avec les paroles hypertextes, les riffs intenses de guitare, la batterie détachée, et les méditations Kohakiennes. Il faut du temps pour atteindre le lieu d'où ils viennent. Aventurez-vous dehors et voyez pour vous-même.
Construction & Destruction – The Oracle
Construction & Destruction – Bear
---
---
---