Tag: winnipeg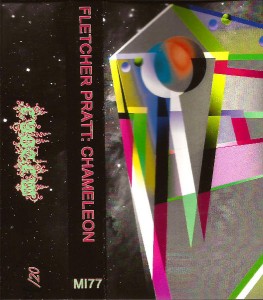 Fletcher Pratt
Chameleon
Winnipeg, MB
From the stereoscopic eyes of Taylor Benjamin Burgess:
Ever changing, Fletcher Pratt keeps swaying on, making his kaleidoscope way through the ever-spooling landscape. Departing from early tape collages, he drove rhythmic noise over the edge, steered into and out of squealing absurdity, and rolled the top down to show off his spacey reggae. Chameleon returns to the arrhythmic, sounding every bit as disorienting (yet charming) as stereoscopic eyes and chromatophores. It's like a sentient Nintendo cartridge finally took one too many blows, broke up and said, "Y'know what? Fuck it," and went far, far off the grid. Into the woods, to prance and creep around. For the glam chameleon
Des yeux stéréoscopiques de Taylor Benjamin Burgess:
(Traduit par le regard ondoyant de Joannie Pharand)
En perpétuelle évolution, Fletcher Pratt continue son déhanchement, traçant son passage de façon kaléidoscopique à travers la bobine éternelle du paysage. Commençant par des premiers collages audios, il a poussé le rhythmic noise par-dessus bord, conduit à l'intérieur et à l'extérieur d'une absurdité grinçante, pour enfin rouler les fenêtres baissées et faire rayonner son reggae planant. Le Caméléon retourne à l'arythmie, sonnant tout aussi désorienté (quoique charmant) que des yeux stéréoscopiques et des chromatophores. C'est comme une cassette de Nintendo douée de sens qui, après avoir reçu trop de coups, s'était brisée et s'exclamait finalement : « Tu sais quoi ? D'la marde, » et dégageait de la place, s'en allait bien loin. Dans les bois, pour se pavaner et rôder. Pour qu'il sonne de cette façon, ce caméléon glamour devra tout d'abord se transformer en soupe primaire.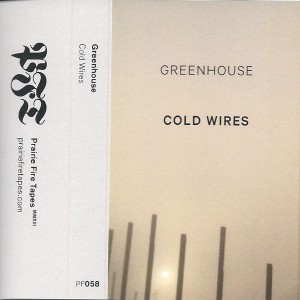 Greenhouse
Cold Wires
Winnipeg, MB
From the green apartment of Kevin Strang:
Winnipeg drone guitarist Curran Farris has become known for his signature tones and signals, elevating the listener in both live and recorded settings. Cold Wires continues his ethereal world of pedal worship, providing a musical base to a moment in which one can pause and be raised above the void of soundlessness in their mental make-up, looking down upon their thoughts as they are momentarily lifted into a lush musical landscape. Serving as the perfect follow up to his 2011 album Tired Forever, with Cold Wires Farris gives the listener another escape for 45 minutes and 14 seconds.
De l'appartement vert de Kevin Strang:
(Traduit par le cercle chromatique de Catherine Gaucher)
Curran Farris, guitariste drone originaire de Winnipeg connu pour le son distinctif de ses tonalités et signaux, est capable de soulever ses auditeurs autant en écoute live que sur enregistrement. Cold Wires est conséquent de son monde éthéré voué au culte des pédales et fournit une trame musicale propice à un moment où l'on peut faire une pause et, dans une constitution mentale, être élevé au-dessus du vide du silence, observant d'en haut les pensées pendant qu'elles s'élèvent momentanément dans un luxuriant paysage musical. Servant de parfaite suite à son album Tired Forever, paru en 2011, Farris, avec Cold Wires, offre à ses auditeurs une autre évasion de 45 minutes et 14 secondes.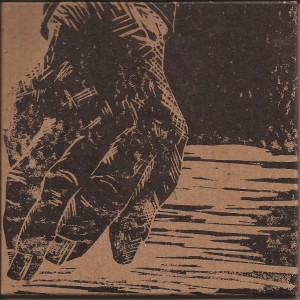 Animal Teeth
Me & You
(Self Released)
Winnipeg, MB
From the Faustian dreams of Matt Lazenby:
Winnipeg four-piece Animal Teeth pull no punches. Me & You is six songs of whirring chords, fuzzy tones, and delicate chimes. Each tune is awash with understated melodies simple enough to belie their own beauty. Never plodding or dull, Animal Teeth's sound is dynamic enough to segue from the ebb and flow of tender atmospherics to noise-strewn wails of guitar and howling screams, while managing to sound vital and steer clear of pretension.
Des rêves faustiens de Matt Lazenby:
(Traduit par l'alpha-moulin d'Aliké Harel)
Le quatuor de Winnipeg Animal Teeth n'y va pas de main morte. Me & You, c'est six chansons où les cordes frémissent, où les tonalités se brouillent et où les tintements se font délicats. Chaque piste est inondée de mélodies modestes, assez simples pour dissimuler leur propre beauté. Jamais stagnant ni terne, le son d'Animal Teeth est assez dynamique pour enchaîner des fluctuations d'ambiances douces, des plaintes dissonantes de guitare et des hurlements tout en réussissant à sembler essentiel et à balayer toute prétention.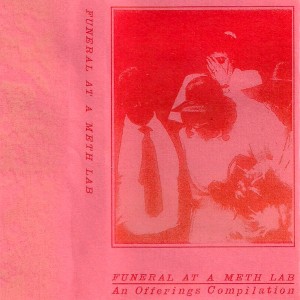 Various Artists
Funeral at a Meth Lab
asterisk, Canada
From the anomalous dreams of Javier Fuentes:
As someone who came up discovering Toronto's music scene from a distance, Offerings has been one of the most crucial publications I've encountered in recent years. This 18-song compilation is a glimpse into the amazing community that has been supported and celebrated in their hallowed pages. Coming off as a dream lineup for the next Wyrd Fest, this tape could also double as the Solaris Top 40. The comp sees some familiar faces rise out from the woodwork armed with potent new jams that fit in perfectly with the already golden hits that are on here. Mutant punk meets mutant concrète, while soul meditations groove alongside kosmische explorations. Rumour has it you can even hear a bonus cut from the Ford Noise Tape if you listen closely. Is this what they play after hours at the Eaton Centre?
Des rêves anormaux de Javier Fuentes:
(Traduit par l'impatience de Virginie Langlois)
J'ai découvert la scène musicale de Toronto à distance et je dois dire qu'Offerings a été l'une des publications les plus cruciales que j'ai découvertes ces dernières années. Cette compilation de 18 chansons donne un aperçu de la formidable communauté qui a été soutenue et célébrée dans les pages bénies de cette publication. Cela ressemble à une programmation de rêve pour la prochaine édition du Wyrd Fest, mais cela pourrait tout aussi bien servir de Solaris Top 40. On trouve sur cette compilation aussi bien des têtes connues qui surgissent d'un peu partout que des nouveaux venus très convaincants qui cadrent parfaitement avec les titres à succès présents ici. À la croisée du punk mutant et de Mutant Concrète, les méditations soul côtoient les explorations cosmiques. Il paraît qu'en tendant l'oreille on peut même entendre un extrait de la fameuse cassette de Ford. C'est ça qu'ils passent au Centre Eaton après la fermeture?
Tenderness – Orphans Howling in the Wild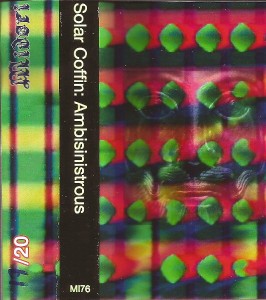 Solar Coffin
Ambisinistrous
Winnipeg, MB
From the time-lapse cocoon of Taylor Burgess:
Clicking in this cassette will be your final nail. It shall shunt you off into deep, lifeless space. No prospect of a return trip. And as you drift further, so does Ambisinistrous; it's a time-lapse cocoon, building the oscillating void around and within you. The duo makes use of all oscillations, creating rapt crowds in their great audiovisual din. It should be no surprise that Fletcher Pratt is half of the droning bliss behind this small-run cassette, with Erik Larsen taking the rest of the knob-twisting to the stars.
Du moment de cocon de Taylor Burgess:
(Traduit par Jacinthe Laplante)
Cliquer sur cette cassette sera votre coup de grâce. Elle vous mènera aux confins d'un espace sans vie. Sans possibilité de retour. Comme vous, Ambisinistrous dérive plus loin, un moment dans un cocon, créant un vide vibrant autour et à l'intérieur de vous. Ce duo utilise toutes les oscillations, captivant les foules avec leur grand boucan audiovisuel. Il n'est pas surprenant que Fletcher Pratt soit derrière le bonheur bourdonnant de cette courte cassette avec Erik Larsen qui nous porte jusqu'aux étoiles en jouant avec les boutons de réglage.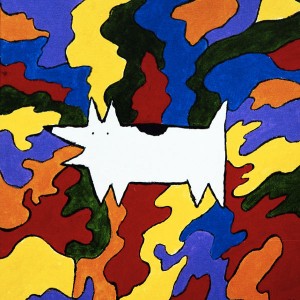 The Unbelievable Bargains
Fun Times Why Not
(Self Released)
Winnipeg, MB
From the explosive hits of Taylor Burgess:
Behold a totally economical batch of jams, deeee-rect from the thrifty city! The Unbelievable Bargains are burning straight out of the birthplace of Monty Hall and K-Tel Records, squeezing 18 whole songs onto a single disc! And dig, I said, DIG, as they breathlessly play hit after scorching hit, leaving you scrambling to decode their light-hearted romps. What's that? You like dogs? Ducks? Rotating fans? Clam-flavoured tomato juice? Well, boy, girl, do you ever need to hear this bouncing, deep fried, battered 'n' buttered, no holds barred album that don't sputter. Act now, and the Bargains will throw in this distinguished warble in the background, absolutely free.
Des hits puissants de Taylor Burgess:
(Traduit de la plume haletante de Dominic MPILÉ)
Voici du jam en abondance, totalement économique, produit diiii-rect de la ville économe! Le groupe The Unbelievable Bargains, tout droit issu du même endroit que Monty Hall et K-Tel Records fait des ravages en mixant 18 chansons complètes en un seul disque! De plus, il creuse, j'ai bien dit CREUSE, tandis que les musiciens jouent des morceaux en haletant après les avoir épuisés; ça secoue à un tel point qu'on essaie de décoder leurs jeux bruyants d'artistes écervelés. Qu'est-ce que ça peut bien être? Aimes-tu les chiens? Aimes-tu les canards? Aimes-tu les ventilateurs ou les palourdes au jus de tomate? Eh bien mon chum, ma chum, n'as-tu jamais envie d'écouter cet album qui fait bouger, exploré plusieurs fois, réutilisé et remixé, un album sans restriction qui ne postillonne pas? Remue-toi, les Bargains joueront ce bourdonnement raffiné dans l'arrière-scène, c'est totalement gratuit.
The Unbelievable Bargains – Disgusting Organs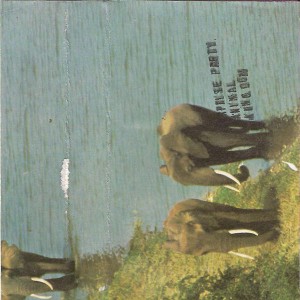 Surprise Party
Animal Kingdom // Continents of the World
(Self Released)
Winnipeg, MB
From the one-eyed wink of Taylor Burgess:
Ah, misguided youth. Both the muse and the balladeer of the doomed. Surprise Party wrap it up in such a lovely package, complete with nine earworms to make you twist your head and get down! But shouldn't these scrappy punks be shunted from the city for their crimes of energetically singing about calling in sick, super cool girlfriends, and damning their own immaturity? Banish them out, but the band (led by Mischa Decter and backed by a couple of The Hoots) are bound to swoop back in, carry off the kids, and, like their online cover art, turn around for a final one-eyed wink.
Du clin d'œil de Taylor Burgess:
(Traduit par le sourire narquois de Joannie Pharand)
Ah, les jeunes malavisés. À la fois les muses et les chanteurs romantiques maudits. Surprise Party emballe dans un très joli paquet contenant neuf vers d'oreilles qui vous feront bouger et vous éclater. Ces punks morcelés ne devraient-ils pas être expédiés de la ville pour avoir chanté énergiquement au sujet de congés de maladie, de copines super cool et de la condamnation de leur propre immaturité ? Chassons- les ! Mais, le groupe (dirigé par Mischa Decter et appuyé par quelques membres de The Hoots est certain de plonger de nouveau, de transporter les jeunes et tout comme sur la [pochette de leur album] [http://surpriseparty420.bandcamp.com/album/animal-kingdom-continents-of-the-world-2], de se retourner juste à temps pour un dernier clin d'œil.
Surprise Party – Beach Birthday
Violent Gorge // Sete Star Sept
Split 5.5"
Winnipeg, MB // Tokyo, Japan
From the 9-5.5 grind of Kevin Strang:
Imagine everything meant to damage your ears melted down and poured onto wax. The results would resemble this 5.5" record. The Violent Gorge side Rhinocerebal Stampede is a combination of fast, raw and demented grind with harsh Merzbow-style noise interludes. The Sete Star Sept side Victim of Capitalism features five short songs of their signature free-jazz blast beats and crazy pitch-shifted female vocal growls. This split came out just in time for Violent Gorge and Archagathus to head to Japan to play some shows with Sete Star Sept this fall. Listen to the full Violent Gorge side below, and get the record quick through Mass Deadening.
Du grind de 9 à 5,5 de Kevin Strang:
(Traduit par la surdité d'Andréanne Dion)
Imaginez tout ce qui est censé endommager vos tympans, fondu et moulé pour en faire un vinyle. Le résultat serait semblable à ce disque de 5,5 pouces. La face de Violent Gorge, Rhinocerebal Stampede, est la combinaison de grind rapide, brut et dément, et d'intervalles noise dans le style râpeux de Merzbow. La face de Sete Star Sept, Victim of Capitalism, présente cinq courtes chansons dans leur style caractéristique d'explosions de rythmes free-jazz et de grognements féminins délirants variant en intensité. Ce split sort au bon moment, alors que Violent Gorge et Archagathus s'apprêtent à aller jouer quelques spectacles au Japon avec Sete Star Sept cet automne. Écoutez la face complète de Violent Gorge ici, et dépêchez-vous d'acheter le disque sur le site web de Mass Deadening.
Violent Gorge – Rhinocerebral Stampede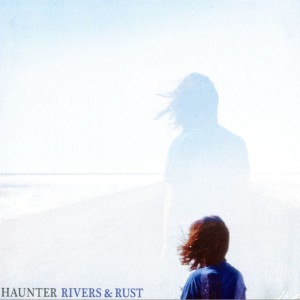 Haunter
Rivers & Rust
Winnipeg, MB
From the whispered words of Joshua Robinson:
Winnipeg's Haunter spill over the brim of summer and flow onto the autumnal floor, bringing with them the vocal melodies and stirring chorus lines that run hot on the heels of college-era nostalgia. Stumbling home and scraping knees on sidewalks, they fall victim to the night and the resonance of prairie nocturnes comforting the desperate and lonely in their time of lunar-induced vulnerability. Rivers & Rust is the manifestation of this youthful and exuberant call to reckless abandon, anathema to the ecclesiastically ordained tenements of routine, order, and calculable action. This is all for the best, however, as Haunter embody the spirit of the memorable night, the stars overhead, the sound of voices on the breeze, and the tacit love that hangs between carefully chosen words whispered into strangers' ears in dormitory hallways.
Des mots chuchotés de Joshua Robinson:
(Traduit par les rêves d'automne d'Andréanne Dion)
Haunter, de Winnipeg, se répandent par-dessus le bord de l'été et coulent sur le sol automnal, amenant avec eux des mélodies vocales et des refrains débordants qui pourchassent la nostalgie des années au collège. Trébuchant sur le chemin du retour et s'écorchant les genoux sur les trottoirs, ils sont victimes de la nuit et des tableaux nocturnes des Prairies qui réconfortent les âmes désespérées et solitaires dans leur vulnérabilité lunaire. Rivers & Rust est la manifestation de cet appel juvénile et exubérant à la témérité, anathème de la routine, de l'ordre et des gestes calculés ordonnés par le clergé. C'est pour le mieux, pourtant, puisque Haunter incarnent l'esprit d'une nuit inoubliable, avec les étoiles au-dessus de nos têtes, le son des voix portées par le vent, et l'amour implicite suspendu entre les mots soigneusement choisis, chuchotés aux oreilles d'étrangers dans les couloirs de dortoirs.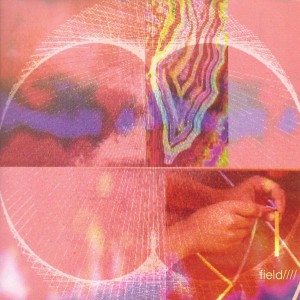 field ////
field ////
(Self Released)
Winnipeg, MB
From the DADADADADADADA of Taylor Burgess:
The matter of field //// is one of a boundless journey, once you subtract the quartet's self-imposed limitations. On each of their "compositions," instrument changes are predetermined to the second. Tone, technique and motifs are not. Soon, the four grown men of field //// (including members of Philia, Auntie Dada and Mahogany Frog) are flying and fooling alongside one another, collectively passing through the timer, never to return to the sonic combinations which made you wince or pause to deliberate. Projections of Charles Ives and AIDS Wolf watch overhead, detached. A performance of "Enfolded Origins" will never again have pulsing keys fading into deadened jungle drumming, but will always end with the buzzer at 16 minutes and 13 seconds, bringing the arranged freeform quartet back to earth and the big, open stages they often play.
Du DADADADADADADA de Taylor Burgess:
(Traduit par le pouls ralenti de Patrick Du Tremble)
La question de field //// en est une de voyage sans borne, une fois les limites auto-imposées par le quatuor retirées. Sur chacune de leurs « compositions », les changements d'instruments sont prédéterminés à la seconde près. La tonalité, la technique et les motifs ne le sont pas. Donc, rapidement, les quatre hommes de field //// (incluant des membres de Philia, Auntie Dada et Mahogany Frog) s'envolent et jouent l'un à côté de l'autre, passant collectivement le temps sans jamais retourner aux combinaisons sonores qui vous ont fait tressaillir ou arrêter pour réfléchir. Des manifestations de Charles Ives et de AIDS Wolf observent avec détachement. Une performance de « Enfolded Origins » n'aura jamais plus la pulsation des claviers qui se dissipent en laissant place aux rythmes tropicaux feutrés, mais se terminera toujours avec la sonnerie à 16 minutes 13 secondes, ramenant le quatuor de freeform arrangé sur terre, sur les grandes scènes ouvertes sur lesquelles ils se produisent souvent.
field //// – Frankenstein Movements
---