Tag: victoria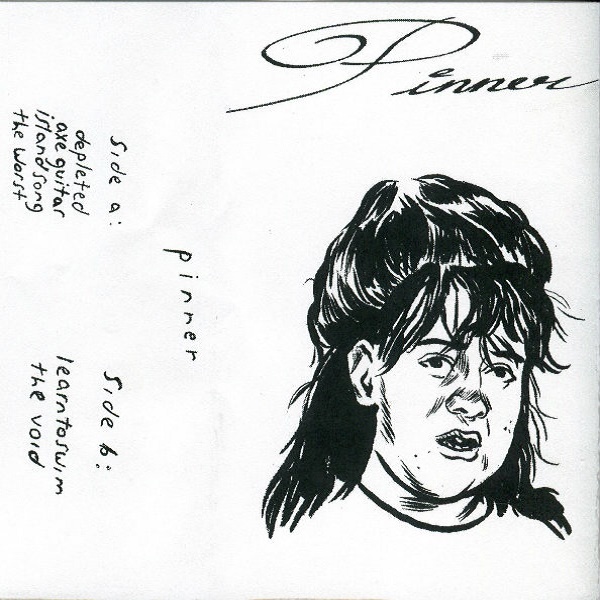 Pinner
#2 Demo
(Self-Released)
Victoria, BC
From the hundred watts of Bryce Warnes:
They may tag themselves "slacker" on Bandcamp and share their name with a lunch-break-sized marijuana cigarette, but Pinner work their asses off. Playing countless local shows has honed the four-piece into something acerbic, heartfelt and completely their own. See: "Island Song," where a lover is discarded for their detrimental effects on mellow. See: "Learn to Swim," a disaster fantasy set on the Queen of Victoria's smoke deck. Three vocalists, each coly their own beast, deliver indefatigable hooks. Pinner is making music that almost forces a reviewer to use the adjective "timeless."
Des cent watts de Bryce Warnes:
(Traduit par les pieds de vent de Marie-Pier Chevrier)
Ils ont beau se définir comme paresseux sur Bandcamp et avoir adopté le nom d'un petit joint de marijuana, les membres du groupe Pinner travaillent d'arrache-pied. Offrir d'innombrables performances locales a affûté le groupe de quatre membres, pour en faire quelque chose d'acerbe, de senti et qui lui est entièrement propre. Voir Island Song, où un amant est rejeté à cause de ses effets néfastes sur l'humeur. Voir Learn to Swim, un désastre imaginaire se déroulant sur le pont des fumeurs du Queen of Victoria. Trois chanteurs, trois bêtes en soi, qui jouent des vers d'oreille infatigables. Pinner crée de la musique qui oblige presque les critiques à la décrire comme «intemporelle».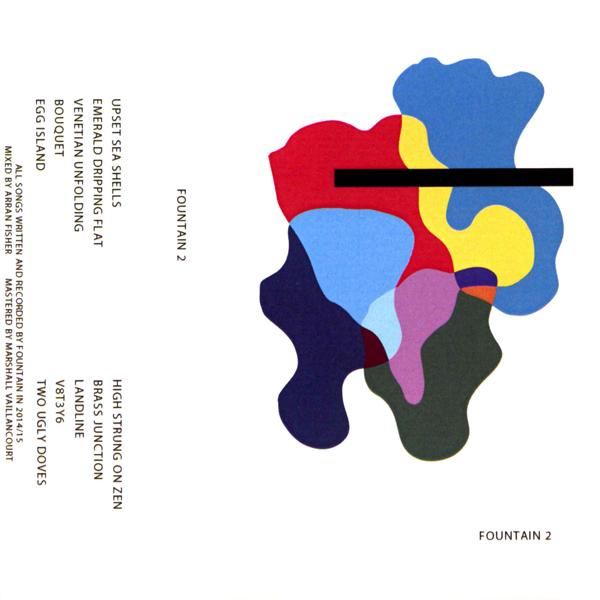 Fountain
Fountain II
(Self-Released)
Victoria, BC
From the Lucid Dreams of Laura Donohue:
More light is reflected off the water as the sun descends. Faces unmasked, Fountain's chains are wrapped around a looming glass edifice; their reflections clearer than before. The chain, made of rope, bungee, copper and twine, meets in the lengthening shadow of the tower, fastened around waists and coiled around forearms. A playful tug soon becomes frantic, leading to cataclysmic results. Dust from the implosion fills the air as debris piles on the ground, leaving bound friends to trudge home through new sand, smiling in the knowledge that tomorrow will be without shade.
Des rêves lucides de Laura Donohue:
(Traduit par le remaniement de bureau majeur de Julie Mayer)
L'eau réfléchit plus de lumière au fur et à mesure que le soleil se couche. À visages découverts, les chaînes de Fountain s'enroulent autour d'un édifice de verre menaçant; leurs reflets plus nets qu'avant. La chaîne faite de corde, de câble élastique, de cuivre et de ficelle se rejoint dans l'ombre grandissante de la tour, attachée à la taille et enroulée autour des avant-bras. Une secousse enjouée qui a tôt fait d'être frénétique mène à des résultats cataclysmiques. Alors que les débris s'amoncellent sur le sol, la poussière issue de l'implosion envahit l'air, réduisant des amis intimes à cheminer à travers du sable neuf pour rentrer chez eux; le sourire aux lèvres en sachant que le lendemain sera sans nuance.
Fountain – Emerald Dripping Flat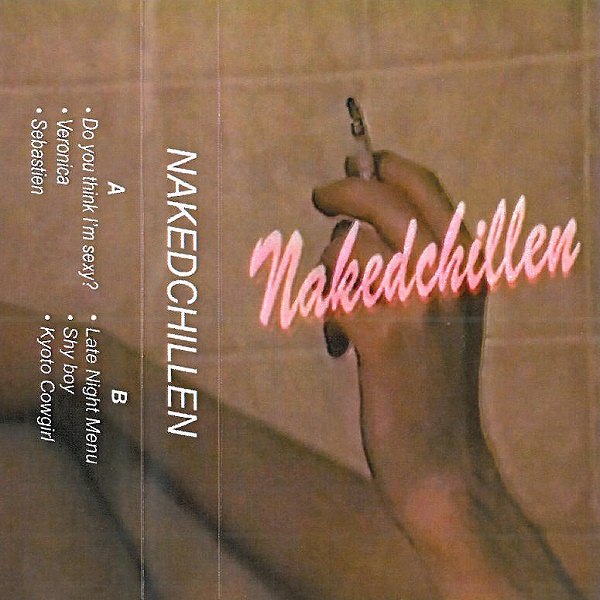 Naked Chillen
Man Dog Love
(Self-Released)
Victoria, BC
From the gilded horse's ass of Sam Joseph:
Another welcome addition to the Victoria DIY bedroom-jazz movement (See: Jons), the musings of Naked Chillen are an ode to fuzzy, booze-soaked memories forged in the sodium vapour-fueled delirium of the concrete jungle after sundown. Man Dog Love is an after-dark hop-skip-jump-and-stumble into a booth at your favourite greasy spoon after one too many libations. What item will you have off of the late-night menu?
Du cul de cheval en or de Sam Joseph:
(Traduit depuis la tête-de-cheval de Nicolas Coutlée)
Autre heureuse addition à la scène « jazz de chambre à coucher » de Victoria (voir Jons), les rêveries de Naked Chillen rendent hommage aux souvenirs flous, imbibés d'alcool, forgés à même les vapeurs de sodium illuminant la jungle de béton nocturne. Man Dog Love est un saut de nuit rapide à votre casse-croûte favori après de trop nombreuses libations. Qu'est-ce que vous prendrez sur le menu de fin de soirée?
Naked Chillen – Do You Think I'm Sexy?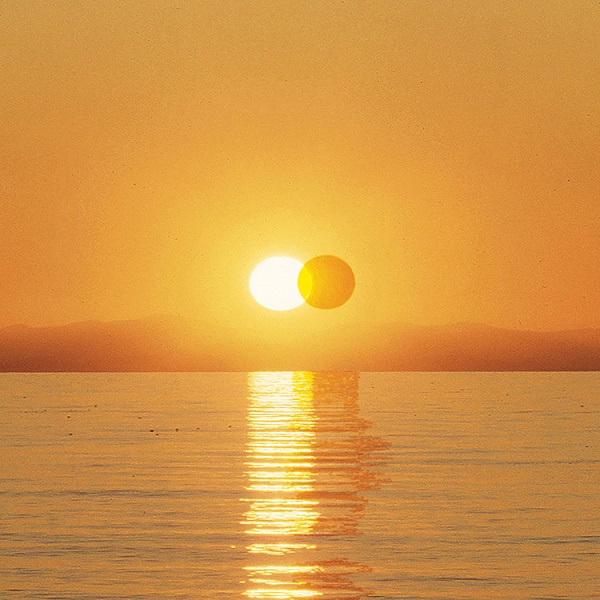 The Backhomes
Tidalwave
(Self-Released)
Victoria , BC
From the receding shoreline of Johnnie Regalado:
Before a tidal wave can come crashing down, the water must retreat from the shore. There is just enough time for the dual guitars of Aimée van Drimmelen and Kees Dekker to hit the sand and strum some beach fire anthems. The crackle of a drum machine embers extra warmth. These songs are an incantation calling the tide back home, bringing with it a chill wave of electrically serene ambience.
De la rive dégarnie de Johnnie Regalado:
(Traduit par l'intempérie décoiffante de Louis-Félix Pellerin)
Avant qu'un raz-de-marée puisse se fracasser contre la rive, le niveau d'eau doit d'abord baisser. Ça laisse juste assez de temps aux guitaristes Aimée van Drimmelen et Kees Dekker pour descendre à la plage et nous jouer des hymnes autour du feu. Le crépitement d'une boîte à rythmes vous tient bien au chaud. Ces morceaux sont une incantation qui rappelle la marée au bercail avec une vague d'ambiance relaxante et électriquement sereine.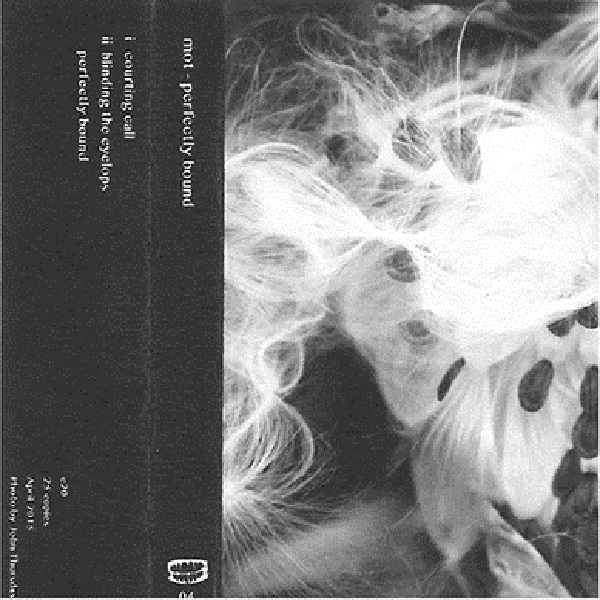 MOT
Perfectly Bound
(Ludamae)
Victoria, BC
From the perfect binding of Bryce Warnes:
Listen to MOT's previous two tapes. In "sands…," released via his Ludamae clearing-house, drones dissolve like dune-tips in the wind. His self-titled recording on Isolated Now Waves is comparatively wetter – throbbing, organic, run through with interstellar communiques, snatches of almost-song. On his latest tape, he flirts with atavistic crunch worship. With admirable self-control, "Courting Call" transitions via air loom transmissions from two-stroke brutalism to an impassable noise wall. Side two moves from an Aghartan festival to a catastrophic tunnel collapse. "Perfectly Bound" is a short ride, but worth the price of admission.
De la reliure parfaite de Bryce Warnes:
(Traduit par le bouchon de cérumen de Julie Mayer)
Écoutez les deux dernières cassettes de MOT. Dans « sands… », lancé par l'entremise de son bureau central dénommé Ludamae, les drones se dissolvent comme la crête des dunes sous le vent. Son enregistrement éponyme produit sous Isolated Now Waves est, en comparaison, plus humide : palpitant et organique, transpercé de communiqués interstellaires et de bribes de quasi-morceau. Sur sa cassette la plus récente, MOT flirte avec un culte du crépitement atavique . Doté d'une maîtrise de soi admirable et transmis au moyen d'une machine à tisser les flux aériens, « Courting Call » passe d'un brutalisme à deux temps à un mur du son infranchissable. La face B passe d'un festival aghartien à un effondrement de tunnel catastrophique. « Perfectly Bound » est une promenade de courte durée, mais qui vaut le prix d'entrée.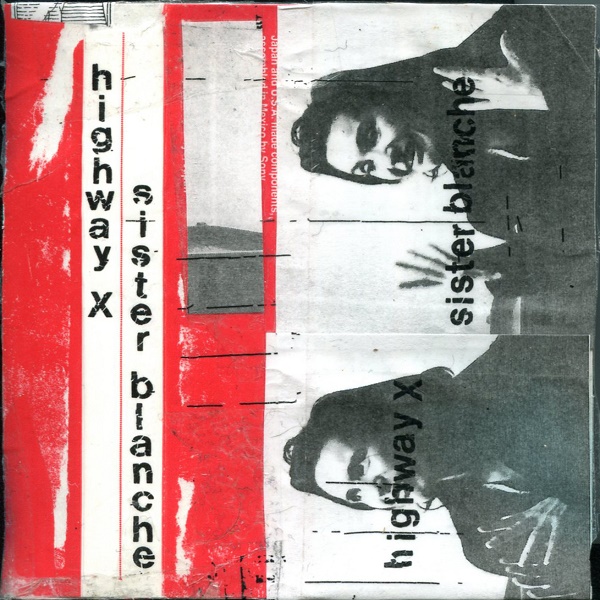 Highway X // Sister Blanche
Split
(Gary Cassettes)
Montreal, QC // Victoria, BC
From the patient suffering of Jesse Locke:
Highway X (Andy Vanier of Babysitter) and Sister Blanche (Morgan Cook of Yung Mums, Cindy Lee, and Androgynous Mind) make an apt pairing. Her mumblecore lullabies, incantations and Swope-style FX are buried under a thick fog of tape hiss like a (more) sinister Tickley Feather. Meanwhile, his guitar/sax jags, sandblasted dub, and lurching loops of mutant concrète add a melodic quality to previous offerings, yet still sound dug up from the sub-underground.
De la douleur patiente de Jesse Locke:
(Traduit par Jessica Grenier)
Highway X (Andy Vanier de Babysitter) et Sister Blanche (Morgan Cook des groupes Yung Mums, Cindy Lee et Androgynous Mind) vont bien ensemble. De son côté à elle, berceuses, incantations et effets à la Swope sont murmurés derrière un épais brouillard de sifflement, comme une Tickley Feather (en plus) sinistre. De son côté à lui, dub décapé, sax/guitare en dent de scie et boucles vacillantes de mutant concrète donnent une qualité mélodique à un ensemble clairement tiré des bas-fonds de l'underground.
From the severely overdubbed mixtape of Johnnie Regalado:
Songs lifted from a forgotten book of sheet music re-employed as a diary. That special brand of after hours pop music that draws on the best moments of the era when home taping should've killed music. Take a dark ride on the abandoned psych carousel where sentiment and synth blur the lines of sound and vision
Du mixtape sérieusement repiqué de Johnnie Regalado:
(Du poisson Babel de Joel Mak)
Des chansons copiées d'un livre de partitions oublié sont réutilisés comme un journal intime. Le mélange spécial de la musique pop after hours, qui s'inspire des meilleurs moments de l'époque où l'enregistrement à domicile aurait dû tuer la musique. Montez à bord du carrousel psychédélique abandonné où le sentiment et le synthé brouillent les frontières entre le bruit et les images .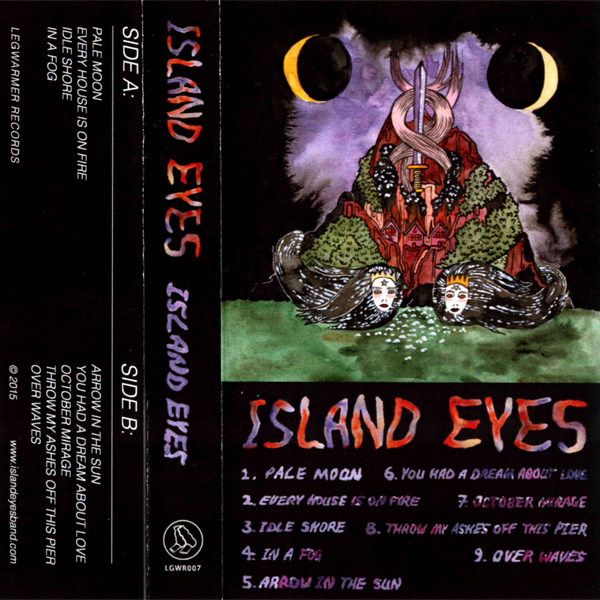 Island Eyes
Island Eyes
Victoria, BC
From the sea salt eyes of Johnnie Regalado:
These synths and drum machines have been programmed to love. The 1s and 0s migrate across the rolling drum lines, herded by delicately arranged strings. The engineer/composer of these whimsical songs has reinvented himself; his eyes now fully opened to the sea salt mist of island life. A seafaring cyborg who croons lullabies over the sound of a moored ship knocking against the dock. Gather round for the new era ballad.
Des yeux de sel marin de Johnnie Regalado:
(Traduit par les cornées brumeuses de Louis-Félix Pellerin de Chevigny)
Ces synthés et ces boîtes à rythmes ont été programmés pour aimer. Les mesures se succèdent et traversent des lignes de percussions naturelles, le tout suivi de cordes délicatement arrangées. L'ingénieur-compositeur de ces morceaux abracadabrants s'est réinventé; ses yeux maintenant totalement ouverts à la brume de sel marin de l'insularité. Un cyborg marin qui fredonne des berceuses au son des bateaux amarrés se heurtant au quai. Tous en cercle pour la ballade de la nouvelle ère.
Island Eyes – Every House Is On Fire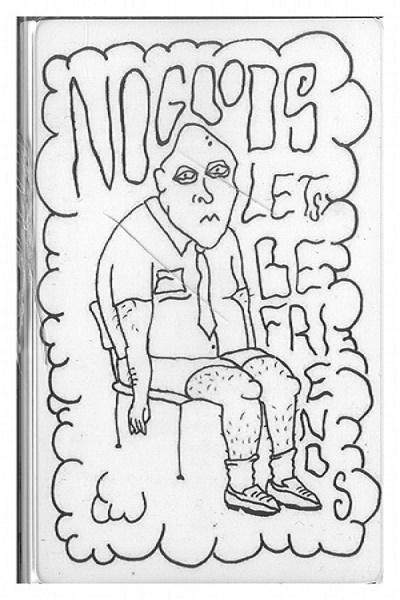 NoGoods
Let's Be Friends
Victoria, BC
From the phosphorescence of Noah Sherman:
NoGoods presents the type of psychedelic, high-intensity punk that can be enjoyed by your lonesome, or while you dance it out with dozens of tightly packed bodies in the sweaty confines of a garage somewhere – the latter being preferable. Try to not move your body when your hear the melodious, addicting guitar riffs, the pounding drums, and the familiar energy of the voice. If that sounds like a challenge, it's because it is.
De la phosphorescence de Noah Sherman:
(Traduit par le cerveau à moitié bon d' Alexis Maurice)
NoGoods présente un type de punk psychédélique à haute intensité pouvant être apprécié en solitaire, mais préférablement en dansant avec des douzaines d'autres humains coincés et suintants dans un garage quelque part. Essaie de ne pas te mettre à bouger sur ces riffs aux mélodies addictives, le tapage de la batterie et l'énergie familière du chanteur. Ça ressemble à un défi? C'en est un.
Iceberg Ferg
Waiting On
(Self-Released)
Victoria, BC
From the blissful zone of Johnnie Regalado:
Known for its unwavering support of local artists, Victoria rallies behind anyone willing to put themselves out there. Few musicians in the community possess the raw emotional vulnerability of Iceberg Ferg and few musicians have received (and deserved) the undying appreciation and support from the entire scene. Every Iceberg Ferg live set is like watching a living legend and gripping this record is like finding an historical artifact. Ferg's songs could easily be cultivated from a lost tapes collection of legendary guitar slingers; however, the production on Waiting On sprinkles a touch of that reverby, post-punk darkness the island has been producing in deluge. With collaborations from brothers, biological and emotional, this record is both a maturing musician's milestone and the kind of victory an entire community can rally upon. Let the vast vocal range and ferociously precious pickings of Iceberg Ferg send you into that blissful zone.
De la zone de bonheur complet de Johnnie Regalado:
(En direct de la zone, avec Alexis Maurice)
Connue pour son soutien immuable à ses musiciens locaux, Victoria se rallie à quiconque voulant se jeter dans l'arène. Peu d'entre eux dans la communauté possèdent une aussi pure vulnérabilité émotionnelle qu'Iceberg Ferg et n'ont reçu (et mérité) une appréciation et un soutien sans bornes de la part de toute la scène. Chaque concert d'Iceberg Ferg donne l'impression de voir une légende vivante et tenir son disque est comme mettre la main sur un artéfact historique. Les chansons de Ferg pourraient provenir d'une collection perdue de légendaires maîtres guitaristes; par contre, la production sur Waiting On saupoudre une pincée de cette sombre réverbération post-punk que l'île a produit en déluge. Avec des collaborations de frères, biologiques et émotionnels, cet album est une marque dans le parcours d'un artiste qui arrive à maturité, mais aussi une sorte de victoire derrière laquelle toute une communauté peut se ranger. Laissez la vaste gamme vocale et le si précieux féroce jeu de guitare d'Iceberg Ferg vous envoyer dans votre zone de béatitude.
---