Tag: victoria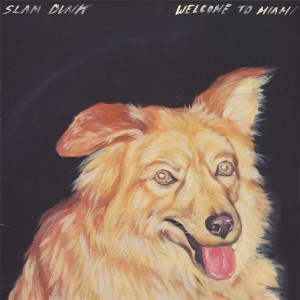 Slam Dunk
Welcome to Miami
Victoria, BC
From the score sheet of Johnnie Regalado:
You'll find one in every town. That rock and roll workhorse that plays so goddamn hard you want to keep it a secret. That band you never want to stop or leave. In Victoria, that band is called Slam Dunk. On their sophomore album Welcome to Miami, Slam Dunk deliver rollicking pop songs about the shortage of scabies cream in pharmacies, their good friends' very average grades, and just about every other demented whim they've ever had a good laugh over. This album is a compilation of all those beautiful things that crowds of sweaty drunks are ready to pump their fists to. Strip away the silliness and you're left with a tight and technical perfection of pop rock that's sure to leave you with a sore neck from excessive thrashing. This album isn't just a two-pointer. It's an all-out, 360, through the legs NBA jam of unprecedented awesomeness.
De la feuille de pointage de Johnnie Regalado:
(Traduit par le culte rodmanien de Nicolas Coutlée)
Il y en a un dans chaque ville. Ce cheval de trait du rock'n'roll qui bûche tellement fuckin' fort que vous aimeriez garder le secret juste pour vous; ce groupe que vous souhaiteriez ne jamais voir arrêter ou disparaître. À Victoria, il s'appelle Slam Dunk. Sur leur deuxième album intitulé Welcome to Miami, Slam Dunk parle dans ses chansons pop-noise de pénuries de crème contre les morpions, des notes plus que moyennes de leurs bons amis et d'à peu près n'importe quelle connerie démente dont ils ont pu rire un jour. Il s'agit d'une compilation de toutes ces belles choses qui font brandir le poing des foules d'ivrognes en sueur. Mais enlevez les pitreries, et vous vous retrouverez avec un petit joyau de pop-rock technique bien taillé sûr de vous donner le torticolis à force de trop mosher. Cet album n'est pas qu'un simple deux-points. C'est un 360 complet de pur brio entre les jambes.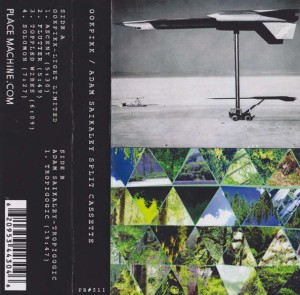 Ookpikk // Adam Saikaley
Light Limited // Tropigogic
Victoria, BC // Ottawa, ON
From the prescription pad of Johnnie Regalado:
Light Limited is a swan song for sentient synthesizers. A mad mathematician at the helm of an airship. The beats on "Flutter" paint your blood like a delicately composed CAT Scan. Just try to prevent a primordial arm swing during "Toppled Wires." This Doctor recommends deep bass and techno and prescribes a healthy overdose. For rest and relaxation, Adam Saikaley serves up Tropigogic. A Kubrickian portrait of a jettisoned escape pod drifting through space.
De l'ordonnancier de Johnnie Regalado:
(Traduit par les placebos sucrés de Nicolas Coutlée)
Light Limited est le chant du cygne des synthétiseurs sensibles. Un mathématicien fou à la barre d'un dirigeable. Les rythmes sur « Flutter » peignent votre sang comme une tomodensitométrie délicatement composée. Essayez seulement de réfréner un balancement de bras primordial à l'écoute de « Toppled Wires ». Le docteur recommande basse bien lourde et techno et vous en prescrit une saine overdose. Pour le repos et la relaxation, Adam Saikaley vous sert Tropigogic. Un portrait kubrikien d'une capsule de secours larguée à la dérive dans l'espace.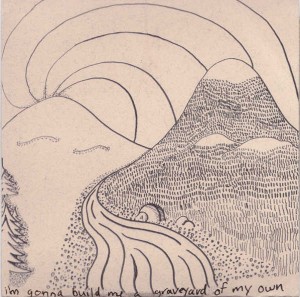 IceBergFerg
I'm Gonna Build Me a Graveyard of My Own
(Self Released)
Victoria, BC
From the past lives of Johnnie Regalado:
Dual-wielding ghastly whispers and precocious picking, IceBergFerg plays a time machine. This sparse recording creates nostalgia for the good old days most listeners (and the player) never got to live through. Tack him on any punk or post-rock live bill and he astonishes audiences with his icy cool style. Wielder of old school honesty and a vocal range vast enough for a great frontier, IceBergFerg sings songs for the new drifting generation.
Des vies antérieures de Johnnie Regalado:
(Ressuscité par Vincent Rondeau)
Maniant aussi bien le picking précoce que le chuchotement fantomatique, IceBergFerg joue de la machine à remonter le temps. Cet enregistrement minimaliste provoque la nostalgie d'un « bon vieux temps » que la plupart des auditeurs (et le musicien lui-même) n'ont pas connu. En première partie d'un concert punk ou post-rock, il épate la foule avec son style décontracté, voire nonchalant. Détenteur d'un registre vocal vaste comme une grande frontière et d'une honnêteté à l'ancienne, IceBergFerg chante pour la nouvelle génération à la dérive.
IceBergFerg – The Path Home At Dusk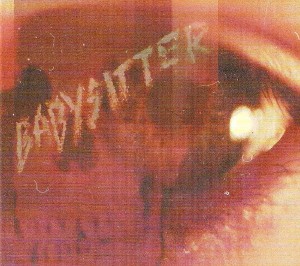 Babysitter
Eye
Victoria, BC
From the Canrock monarchy of James Lindsay:
For years, Babysitter's drop-out-fuzz lent itself perfectly to the less-than-perfect hiss of the cassette tape, so it took a great label like Psychic Handshake to have the keen ear to massage their sound onto long play vinyl without losing what was always so enduring. It still sounds like DRI jamming on Crazy Horse, but the music has taken on a more epic quality, something, that in the best sense of the denim/flannel stereotype, sounds Canadian as fuck while also evoking Grunge's greatest ideals. "Never gonna die! Never gonna die!" screams "Talking 'Bout The New Generation", an anthem for the ne'er-do-wellkids with hair in their faces and holes in their jeans, spilling Blue all over the basement floor as they slamdance to keep warm during long winters. With dedicated touring, prolific releases, and a new association with one of the country's best indies, Eye is set to position Babysitter as modern Canrock kings.
De l'humour Bleue de James Lindsay:
(Traduit par le rire jaune de Nicolas Coutlée)
Durant des années, le fuzz parasite de Babysitter s'est prêté parfaitement au sifflement moins-que-parfait de la cassette; il a donc fallu l'oreille attentive d'une maison de disques de renom comme Psychic Handshake pour transmuer leur son sur vinyle sans perdre ce qui a toujours fait sa marque. On a encore l'impression d'entendre DRI jammer avec Crazy Horse, mais la musique prend ici des proportions épiques, un son canadien comme le crisse, dans le meilleur sens du stéréotype denim/flanelle, qui évoque en même temps les plus grands idéaux grunge. « Never gonna die! Never gonna die! » entend-on hurler sur « Talking 'Bout The New Generation », un hymne pour les jeunes bons à rien, cheveux dans face et jeans troués, éclaboussant de la Bleue partout sur le plancher du sous-sol tandis que le mosh pit va bon train, question de se garder au chaud durant les longs hivers. Couplé à des tournées constantes, des parutions innombrables et une nouvelle collaboration avec l'un des piliers indie du pays, Eye place Babysitter en bonne position pour accéder au titre de rois des temps modernes du rock canadien.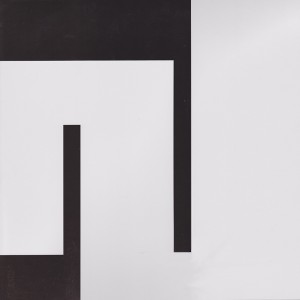 Freak Heat Waves
Freak Heat Waves
(Self Released)
Victoria, BC
From the static signal of Johnnie Regalado:
Freak Heat Waves didn't just release an album, they sent out a transmission. A plea for rock and roll preservation. Basslines that dart through oncoming traffic. Drums steady as a heart monitor. Disaffected vocals that duet with sweet guitar thrash. This isn't just an LP, but the product of journeymen musicians. Recorded by the late Chris Reimer, Freak Heat Waves strikes a harmony of unexpected and referential. A product of a perfected performance piece. Plug in and let Freak Heat Waves occupy every channel of your mind.
Du signal statique de Johnnie Regalado:
(Traduit par les séquelles ondulatoires de Nicolas Coutlée)
Ce n'est pas un simple album que Freak Heat Waves vient de faire paraître, il s'agit d'une transmission. Un plaidoyer pour la préservation du rock and roll. Des lignes de basse qui percent la circulation à sens inverse. Une batterie régulière comme un cardiographe. Une voix désenchantée en duo avec de sublimes assauts de guitare. Il ne s'agit pas que d'un LP, mais du travail de musiciens séniors. Enregistré par le défunt Chris Reimer, Freak Heat Waves parvient à l'équilibre entre inattendu et référentiel. Pur produit de prestations musicales peaufinées à point. Branchez-vous et laissez Freak Heat Waves envahir tous les canaux de votre esprit.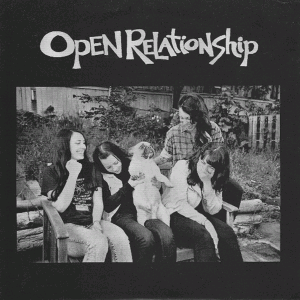 Open Relationship
Born Weird EP
(Self Released)
Victoria, BC
From the awkward years of Johnnie Regalado:
Disgusting, demented, perverted, immaculate punk rock. This fabulous foursome battle youthful anxieties and spit all over them. Their 'yeah, that's so true' lyrics are hammered into your head for 10 minutes. Delightful sing-a-longs about finger-banging, jizz-filled lakes, and buying condoms. Born Weird is the drunken diary of high school shitheads. The moral of this story? We were all born weird.
Du passé malaisant de Johnnie Regalado:
Dégoûtant, démentiel, perverti, le punk rock immaculé de ce fabuleux quatuor combat les tourments juvéniles et leur crache au visage. Pendant dix minutes, leurs paroles « ouin, c'est ben trop vrai » vous sont martelées dans la tête. De délicieux refrains à entonner en chœur à propos de doigts dans la noune, de lacs remplis de dèche et de l'achat de condoms. Le EP Born Weird est le journal intime de beuverie de têtes brûlées du secondaire. La morale de cette histoire? Nous sommes tous nés bizarres.
Open Relationship – Condom Aisle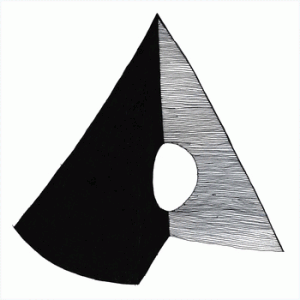 Wand
Mt. St. Helens
Victoria, BC

Mt. St. Helens sounds like it was recorded at the height of the summer solstice: hand claps and drum machines abound; fields of back-up singers, ebullient brass instruments and strings weep joyously; major keys melt over nooks and crannies; "Holy Mountain, Holy Ghost" crescendos victoriously; blithesome beach people frolic, experiencing spring and summer concurrently; Derek Janzen drops joyous vignette after joyous vignette; birds sing and fall passionately in love, fornicating wildly in the trees; drunken waltzes overtake those usually too shy to dance. Now that we have passed the tipping point and the sun has been appearing at its lowest altitude above the sweet horizon, put this on if you feel a longing for endless summer and the perfect wave.
Audio clip: Adobe Flash Player (version 9 or above) is required to play this audio clip. Download the latest version here. You also need to have JavaScript enabled in your browser.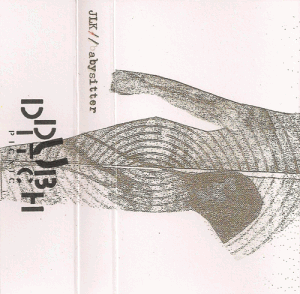 JLK & Babysitter
c30
Montreal, QC & Victoria, BC

Some more prime-ass outer limits holler courtesy of the fine folks at Winnipeg's
Dub Ditch Picnic
. The product of a healthy jam between Montreal's
JLK
and Victoria's
Babysitter
, this tweaker's moan sounds like they decided to do some straight up cover of Lynch's
Eraserhead soundtrack
, recorded inside of the chassis of some burnt out Greyhound bus. Not for the faint of heart or ear. Of these three tracks of lurker's compensation, this scribe's favourite has gotta be the last one, "Wanderings", a very apt description of what goes down. Is this blues? Yes it is, a very special and lonesome kind of blues. Sorta sounds like what it would be like to be a toddler and watch your favourite stuffed animal slowly light itself on fire. You've been warned…
Audio clip: Adobe Flash Player (version 9 or above) is required to play this audio clip. Download the latest version here. You also need to have JavaScript enabled in your browser.
Audio clip: Adobe Flash Player (version 9 or above) is required to play this audio clip. Download the latest version here. You also need to have JavaScript enabled in your browser.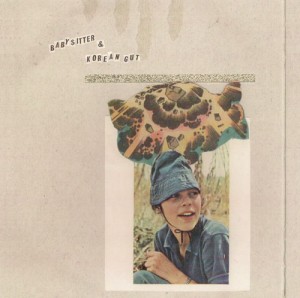 Babysitter // Korean Gut
Split 7″
Victoria, BC // Vancouver, BC

The coastal cavemen return with a reboot of two banner jammers plucked from the primordial muck of
Tape I
. As skuzzed as these recordings might sound to the untrained canal, they're at least a few
evolutionary steps
forward in the genetic drift (plus bonus sax wiggle). Van City surf-rats Korean Gut sound a little
tougher
than previous trips on the flip, making easy bedfellows with their beach blanket bingo master's breakout.
Audio clip: Adobe Flash Player (version 9 or above) is required to play this audio clip. Download the latest version here. You also need to have JavaScript enabled in your browser.
Audio clip: Adobe Flash Player (version 9 or above) is required to play this audio clip. Download the latest version here. You also need to have JavaScript enabled in your browser.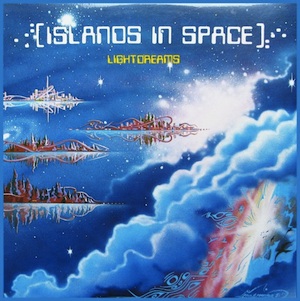 Lightdreams
Islands in Space
(Self Released)
Victoria, BC
Originally Released: 1981

As I begin my
journey east
I have begun reflecting upon the westward strangers whose lysergic testaments have shaped my own vision. Paul Marcano, with his ode to a future bursting with space colonies and solar winds, is first in mind. Recorded in his secluded studio outside Victoria, BC,
Islands in Space
is a testament to the forward-thinking creative consciousness existing within the
New Age
cosmos. Ragged guitar, searing leads, layered vocals, and dense electronics synthesize
Islands in Space
into one of the great psychedelic canons of the north. As an experience that begs meditation and continuous listening, I challenge readers to take a dive into
Paul's universe
.
Islands in Space
is a pre-cursor to Lightdreams' tape-only release
10,001 Dreams
.
Audio clip: Adobe Flash Player (version 9 or above) is required to play this audio clip. Download the latest version here. You also need to have JavaScript enabled in your browser.
---