Tag: underground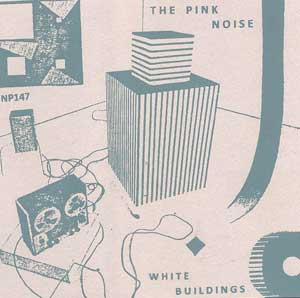 The Pink Noise
White Buildings
Montreal, QC

Minimal snaps and snips of the crash and burn generation are captured in this dimension, as songs heard in the underground dance clubs of Orwell's
1984
. We feel the bleak disgust of
Mark Sauner
's mind, but he refuses to step it back. This is as classy as he'll get, back alley hustler, smoke screen. On "Garden Times", you know he's trying to show you the way, but you don't get it. And you never will—this is his nightmare. Broken and torn in two, needing an escape that isn't possible.
The end of the world
already happened, and this is the soundtrack.
Audio clip: Adobe Flash Player (version 9 or above) is required to play this audio clip. Download the latest version here. You also need to have JavaScript enabled in your browser.
Audio clip: Adobe Flash Player (version 9 or above) is required to play this audio clip. Download the latest version here. You also need to have JavaScript enabled in your browser.
---