Tag: punk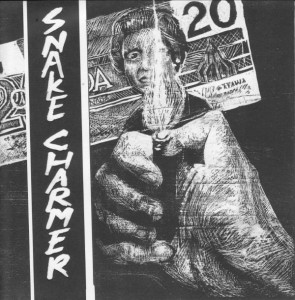 Snake Charmer
7"
(Self Released)
Hamilton, ON
From the heralded cacophony of Liam Kennedy:
Dateline: Hardcore Hamilton. What's audible is a powerful energy release manifesting in squealing feedback and blast beats. What's apparent from the cover art and lyrics is an anger with Canada's militarism contrasted with an internationally promoted peacemaker image. This cacophony may herald the welcome return of political hardcore. The relative lack of political music in general leaves the impression of generational apathy towards how much and how quickly our country has changed. When the sky bled and nature screamed for Edvard Munch he knew the world was alive. At the very least, this strident frustration feels like it cares. Consider both sides of Snake Charmer's 7" a rival national anthem.
De la proclamation cacophonique de Liam Kennedy:
(Traduit des signes avant-coureurs de Catherine Gaucher)
Lieu de rédaction : Hardcore Hamilton. Ce qui est audible, c'est une puissante libération d'énergie se manifestant par de grinçantes réverbérations et des rythmes explosifs. Ce qui ressort de l'imagerie de la pochette et des paroles des chansons est une colère contre le militarisme du Canada contrastant avec la prédication de son image pacificatrice mondialement. Cette cacophonie peut annoncer le retour bienvenu d'un hardcore conscient politiquement. L'absence globale de musique à contenu politique laisse une impression d'apathie générationnelle par rapport à combien notre pays a changé et à quel point il l'a fait rapidement. Quand le ciel saigna et quand la nature cria pour Edvard Munch, il eut conscience que le monde était vivant. À tout le moins, cette stridente sensation de frustration lui donne le sentiment que l'univers est attentif. Considérez chaque côté du 7 pouces de Snake Charmer comme le rival d'un hymne national.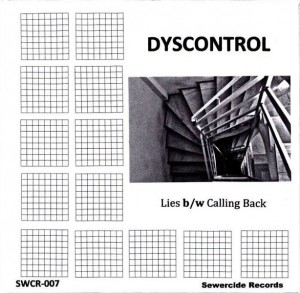 Dyscontrol
Lies b/w Calling Back
Halifax, NS
From the disapproving dirge of Mark Streeter:
Dyscontrol's songs are soaked with urgency. They grab me by the collar, pull me up to eye level and demand to know if am living my life to the best and fullest of my abilities. "Sure I am," I reply, dropping the needle on "Lies." Sweat beads on my brow as a telecaster unsheathes itself, its clear tone gleaming through the speakers. By the time the band has pummeled through to its disapproving dirge chorus, I am thinking that it's time I took a long look in the mirror about a few things.
That should be enough, but the band's not done yelling at me. "Calling Back" is all defiant resolve, rising to a gotta-go-I-got-something-in-my-eye quaver by the end. Sometimes I look back on my life and see only one set of footprints. Those are the moments when Dyscontrol is carrying me. They could've left me behind with all the other lying liars who don't call back, but they care about me and they want me to stop wasting my life right now. So many lies, indeed. I am going to the gym now.
Du chant funèbre désapprobateur de Mark Streeter:
(Traduit par Claudine Maclure)
Les chansons de Dyscontrol sont imbibées d'urgence. Elles m'attrapent par le collet, me tirent à la hauteur des yeux et me demandent si, dans ma vie, j'exploite au maximum le meilleur de mes capacités. Je réponds « bien sûr » en déposant le bras de lecture sur « Lies ». Des perles de sueur glissent sur mon sourcil quand la chaîne se dégaine; sa sonorité cristalline brille à travers les haut-parleurs. Au moment où le groupe roue de coups son funèbre refrain désapprobateur, je me dis qu'il est temps d'examiner longuement mon reflet dans le miroir pour réévaluer certaines choses.
Tout cela pourrait suffir, mais le groupe n'a pas fini de me crier après. « Calling back » est un rebelle déterminé qui soulève, vers la fin, une croche « je-dois-partir-j'ai-quelque-chose-dans-mon-œil ». Parfois, je regarde le chemin que j'ai mené et je ne vois qu'une paire d'empreintes. C'est dans ces moments que Dyscontrol me transporte. Il aurait pu me laisser derrière avec tous les autres menteurs menteurs qui ne rappellent jamais, mais il se soucie de moi et il veut que j'arrête de gaspiller ma vie. Trop de mensonges, en effet. Je vais m'entraîner au gym.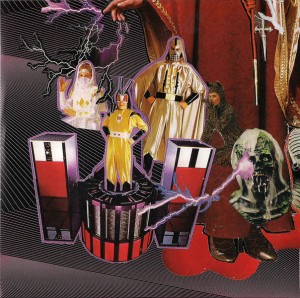 The Ketamines
So Hot!
Toronto, ON
From the spraying hose of Christopher Laramee:
They're dragging the bodies out of the basement again. The quadrilogy nearly complete, our buds in THE KETAMINES embrace the snot and blow it out strong on this HOSEHEAD seven incher. A-side "SO HOT!" pulls into the parking lot with some quality advice for the kidz: Get a job, ya lazy yobs. More Cosby than Cleaver, though. Wire plays blackjack with Count Five for luck, and comes up aces. Next blast "NEW SKULL TATTOO" deals drum machine tease and shit tattoo memories into something Ric Ocasek would be proud to mount above his fireplace. "SUMMER MOTHERS" ends the whole she-bang solid with a bittersweet backward glance on romance, twilight and heavy endings. Six minutes and change. Hits it out of the park like Ortiz. No offence, Jays fans. Next year…
Du pulvérisateur de Christopher Laramee:
(Traduit par Catherine Debard)
Ils traînent à nouveau des corps hors du sous-sol. La quadrilogie presque complétée, nos copains THE KETAMINES étreignent la morve, puis l'expulsent sur ce 7 pouces nommé HOSEHEAD. La face A, "SO HOT!", arrive dans le stationnement avec de bons conseils pour les gamins: Trouve-toi une job petit voyou fénéant. Plus Cosby que Cleaver, cependant. Wire joue au blackjack avec Count Five pour la chance, et nous sort des as. La détonation suivante, "NEW SKULL TATTOO" traite avec une boîte à rythmes racoleuse et des souvenirs de tattoos merdiques et en fait quelque chose que Ric Ocasek serait fier d'avoir au-dessus de sa cheminée. "SUMMER MOTHERS" conclut solidement avec un regard vers l'arrière doux-amer sur la romance, le crépuscule et les lourds dénouements. Six minutes et quelques pièces. Il cogne en dehors du terrain comme Ortiz. Sans vouloir vous offenser, fans des Jays. L'année prochaine…
The Ketamines – New Skull Tattoo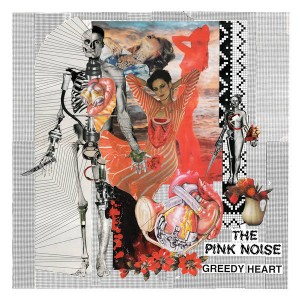 The Pink Noise
Greedy Heart
(Skrot Up)
Montréal, QC
From the 10 cent masquerade of James Lindsay:
Mark Sauner's overdue return to vinyl, with full band in tow, finds him swaggering more towards the sexiness of Jim Morrison's rock 'n roll poet than Mark E. Smith's surreal, blue-collar acid-bark — of which many a comparison to his vocal styling has been made. There's still the synth-as-bass (care of Matt Samways from Electric Voice) that's helped define the Pink Noise over the years, but the scratchy, echo-punk guitar attack of Graeme Langdon (Psychic Handshake boss) and the mesmerizing, rolling drums of Tara Desmond redirect the sound to a more playful place. Greedy Heart is the place where the No Wave kids with the skinny lapels rub shoulders with quick-witted culture snobs, making mean little jabs so acute that you can't help but snicker.
De la masquarade à dix sous de James Lindsay:
(Traduit du party-de-maison-adolescent-quand-les-parents-sont-partis de Catherine Debard)
Le retour plus que dû de Mark Sauner au format vinyle, avec un groupe complet dans la remorque, le montre se dandinant davantage vers l'aura sexy d'un poète rock 'n' roll comme Jim Morrison que l'[acide aboiement de col bleu] surréaliste de Mark E. Smith — avec qui on l'a plus d'une fois comparé à cause de son style vocal. On retrouve encore le synthé-comme-guitare (gracieuseté de Matt Samways d'Electric Voice ) qui a aidé à définir le son de Pink Noise au fil des années, mais la guitare rêche écho-punk de Graeme Langdon (un des fondateurs de Psychic Handshake et le roulement hypnotisant de la batterie de Tara Desmond redirigent le son vers un lieu plus enjoué. Greedy Heart, c'est le lieu où les gamins No Wave aux revers de veste serrés se frottent aux snobs vifs d'esprit, se donnant de petits coups de poing vicieux tellement vifs qu'on ne peut que ricaner.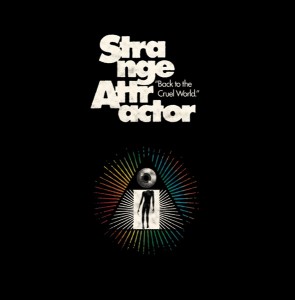 From the akashic record of Brendan Lehman:
From only the finest of decrepit driveways and dingy, rock-filled basements of Sudbury come the latest wonder from Strange Attractor. This garage punk trip hits you in the best of strange ways, like somebody fiddled with the knobs on the way out of the time machine, freaking out as the jams swirl in a sweaty haze of indignant distortion. Throw the Stooges out into the woods for a while and this is what you'll get. That, or it'll just make you want to get naked and climb the rafters. Loud, capricious, and making bad decisions. Mammoth Cave said it's too bad nobody will listen to this record. Prove them wrong.
Des annales akashiques de Brendan Lehman:
(Traduit par les griffes Joannie Pharand)
C'est uniquement sortie des plus belles entrées délabrées et des sous-sols défraîchis remplis de roches de Sudbury que la plus récente merveille de Strange Attractor surgit. Ce voyage garage punk vous frappe d'une façon des plus étranges et agréables à la fois, comme si quelqu'un avait manipulé les poignées en sortant d'une machine à voyager dans le temps, paniquant, pendant que les jams tourbillonnent en une brume moite de distorsion indignée. Jetez les Stooges dans les bois pour un certain temps et voilà le résultat. Soit ça, ou vous aurez une envie de vous dénuder et de grimper sur les chevrons. Bruyant, capricieux et prenant de mauvaises décisions. Mammoth Cave a dit que ce sera bien dommage que personne n'écoute cet album. Prouvez-leur qu'ils ont tort.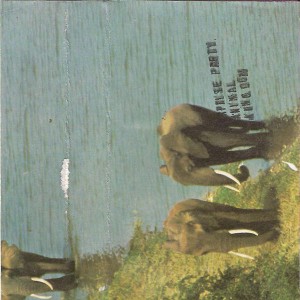 Surprise Party
Animal Kingdom // Continents of the World
(Self Released)
Winnipeg, MB
From the one-eyed wink of Taylor Burgess:
Ah, misguided youth. Both the muse and the balladeer of the doomed. Surprise Party wrap it up in such a lovely package, complete with nine earworms to make you twist your head and get down! But shouldn't these scrappy punks be shunted from the city for their crimes of energetically singing about calling in sick, super cool girlfriends, and damning their own immaturity? Banish them out, but the band (led by Mischa Decter and backed by a couple of The Hoots) are bound to swoop back in, carry off the kids, and, like their online cover art, turn around for a final one-eyed wink.
Du clin d'œil de Taylor Burgess:
(Traduit par le sourire narquois de Joannie Pharand)
Ah, les jeunes malavisés. À la fois les muses et les chanteurs romantiques maudits. Surprise Party emballe dans un très joli paquet contenant neuf vers d'oreilles qui vous feront bouger et vous éclater. Ces punks morcelés ne devraient-ils pas être expédiés de la ville pour avoir chanté énergiquement au sujet de congés de maladie, de copines super cool et de la condamnation de leur propre immaturité ? Chassons- les ! Mais, le groupe (dirigé par Mischa Decter et appuyé par quelques membres de The Hoots est certain de plonger de nouveau, de transporter les jeunes et tout comme sur la [pochette de leur album] [http://surpriseparty420.bandcamp.com/album/animal-kingdom-continents-of-the-world-2], de se retourner juste à temps pour un dernier clin d'œil.
Surprise Party – Beach Birthday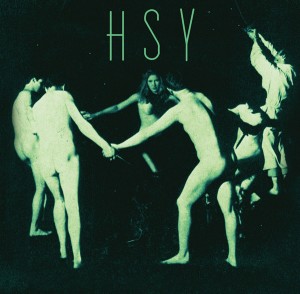 From the gravity chamber of Adam Bradley:
These grunge-sludge goliaths are tearing a wide swath of destruction through a midnight city. Pummelling drum snaps, mutated bass and savage vocals effectively eviscerate, matching pace with heavy Toronto mainstays like Metz and Odonis Odonis. Moshing in a strobe-lit gravity chamber, they switch from double to zero, wasted and unwashed. The violence unmitigated, fists are hurled, bones are shattered and the antipathy is tangible. HSY is a glorious abomination.
De la chambre de gravité d' Adam Bradley:
(Traduit par Jacinthe Laplante)
Ces goliaths du grunge-sludge procèdent à un saccage dévastateur dans une ville de minuit. Le bruit de la batterie rouée de coups, la basse mutante et les chants sauvages éviscèrent avec efficacité, égalant le rythme de grands piliers torontois tels que Metz et Odonis Odonis. Dansant un mosh dans une chambre de gravité éclairée par un stroboscope, ils passent du double au zéro, lessivés et souillés. Dans une violence pure, des poings sont brandis, des os sont fracassés et l'antipathie est palpable. HSY est une glorieuse abomination.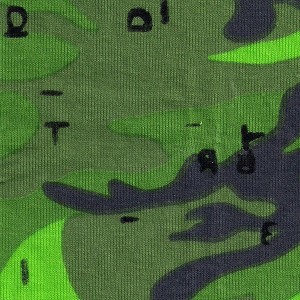 Tired
Tired
(Self Released)
Montréal, QC
From the nervous cyclones of Javier Fuentes:
2013 has mixed and mangled its cosmic forces to bring us a jaw grinding, ear melting unit made up of Montreal's finest players. Bastien, Seeger, Shapiro and Hicks shred their respective instruments into unidentifiable objects, making improvements on the stagnant standard. Here the six strings of Satan take commands from a mortal, spitting out microwave riffs in the process. Mutated notes fly out like nervous cyclones kept in someone's basement for far too long. A solitary voice is heard writhing as it tries to suck the banality out of of the acidic air. Bass and drums crash and collide in search of new entrances to the chaos, new breaks in the storm clouds. It's 1 AM, I'm tired and I need a new tapedeck.
Des cyclones turbulents de Javier Fuentes:
(Traduit par l'oeil tranquille de Nicolas Coutlée)
Les forces cosmiques de 2013 s'emportent et se mélangent pour nous offrir un groupe, formé des meilleurs musiciens de Montréal, paré à nous faire grincer des dents et fondre les tympans. Bastien, Seeger, Shapiro et Hicks démantibulent leurs instruments en des objets inidentifiables qui repoussent leurs limites habituelles. Les six cordes de Satan s'imposent depuis les doigts d'un mortel et crachent à la ronde ses riffs de micro-ondes. Des notes défigurées s'envolent comme des cyclones turbulents prisonniers d'un sous-sol depuis beaucoup trop longtemps. Une voix solitaire distordue résonne alors qu'elle tente d'aspirer la banalité de l'air acidulé. La basse et la batterie entrent en collision et se fracassent en quête de nouvelles portes d'entrée vers le chaos, de nouvelles fissures dans les nuages orageux. Il est 1h du mat, je suis fatigué et j'ai besoin d'un nouveau lecteur cassette.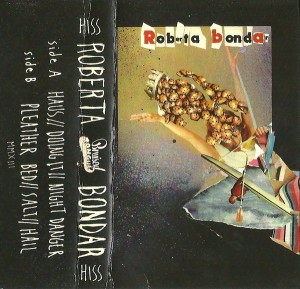 Roberta Bondar
Hiss EP
Ottawa, ON
From the eyedropper blues of Adam Bradley:
Straight-sampled Moondog opens the Hiss EP with a humble jangle of bells and found train-whistle sound before the calm is cracked sidelong by a sledge of garagey 'tude. An eyedropper's worth of blues is swallowed up in a vat of steaming punk-rock pitch. Denim-shredding tones, dented rhythms and proto-Karen O vocals slap you square in the gob. Roberta Bondar are yet another jewel in the crown of Ottawa's Bruised Tongue.
Du blues au compte-goutte d'Adam Bradley:
(Traduit par les mots cabossés d'Andréanne Dion)
Moondog ouvrent l'album Hiss avec un modeste tintement de clochettes et le sifflement d'un train, avant que le calme ne soit fendu sur tout son long par une masse d'attitude garage. Un compte-goutte de blues est englouti dans une cuve de sons punk-rock fumants. Des tonalités à déchirer vos jeans, des rythmes cabossés et des chants qui rappellent Karen O vous giflent directement au visage. Le groupe Roberta Bondar est un joyau de plus dans la couronne de Bruised Tongue.
Jason Wydra
Founder of Soybomb HQ
Toronto, ON
[photo: Amanda Fotes]
From the cyclemotives of Alison Lang:
In October of 2003, a group of enterprising skateboarders, hardcore music enthusiasts and carpenters built a half-pipe in their apartment above a bike shop near Queen Street West in Toronto. Founder Jason Wydra had originally intended the space to be a place where he and his friends could skate and sleep. Soon enough, bands were setting up on the half-pipe to play shows to increasingly large crowds of friends and fans in the community. Ten years later, Soybomb HQ has become one of the city's most beloved DIY venues, with some events bringing in over 1,000 people throughout the evening. The space has maintained its inclusive ethos in the midst of a rapidly changing neighbourhood. As their 10th anniversary approaches, Wydra shared some insights as to how Soybomb has managed to survive and flourish for all these years.
Alison Lang: What was the first show like at Soybomb?
Jason Wydra: It was a Halloween party/show — because Halloween rules. It wasn't too different from what goes on now. The sound system was crappier, and the general layout of the space was a bit different, but it was punk/hardcore music with drunk people having fun. It was probably also the last or second last time we had the ramp open for skating while the bands were playing. The bands actually played over by the kitchen then, not in the ramp. There was probably about 100-200 peoples that passed through, I think. Most people were in costume of course!
In cities all over Canada, there are places where people open up their living/creative spaces to bands and the public. Unlike Soybomb, though, a lot of these places don't last a year, much less 10. What is the secret to Soybomb's longevity, do you think?
I think one of the main things to realize is that if you have neighbours, whether it be a business or a resident, they have their own concerns as well, so you have to be an ambassador to the space and make friends. Do favours for them, and make stuff positive. If there's a problem, fix it! That way when you have a gig happening that has a bunch of (probably drunk) people and kids showing up, they won't mind so much. Also, don't turn your space into a concert venue where you're throwing events constantly. That will piss off your neighbours no matter what you do!
We make sure that the neighbours' properties are kept clean and we invite them to ALL the gigs too! So even if they don't feel like going, at least they don't feel excluded. We've had to mop the downstairs store when it had beer dripping down on it, and we even spent over $1,000 and a full week resurfacing the floor.
We have also never tried to book shows as a source of real revenue in order to pay rent and bills. That puts you in the inevitable position of booking too often, pissing off your neighbours, and also potentially booking gigs that are not fun.
I imagine you have seen a lot of changes in 10 years in the area surrounding Soybomb. How do you guys maintain your space and ethos in the midst of these changes?
We've been lucky. We've never actually had our rent increased in the entire decade we've been there. I think part of that is attributed to the fact that we are mostly decent tenants. I really love what we have at Soybomb and I don't ever want to put that in jeopardy by being an annoying tenant and constantly bugging the landlord. So again, ambassadorship.
But the neighbourhood has changed a LOT. Condo and townhouse development in the area has brought a different kind of resident to the community, and with them different kinds of businesses. Then the fire at Duke's Cycle happened in 2008 and a lot of older mainstays of the neighbourhood were gone. One by one the older, less flashy businesses disappeared, rents went up, and a multitude of boutiques for shoes, clothes, furniture, spas, fancy restaurants and bars moved in. I can't say if it's bad or good. But it's driven the rent up, so that most of the boot-strap DIY-minded people who used to populate this area are gone.
As for maintaining a general ethos towards what we do, how we participate in the music community, and the ways we encourage others to participate, I don't think the changes in the area effect that. With the rise of DIY mentality in general in our culture, I think there is a certain amount of respect for people who seem to be giving it a go.
What does 10 years really mean to you? Are you nostalgic about all the stuff that's happened since you started the place, or do you avoid that type of sentimentality?
Ten years went by too fast. It's hard! When you're busy and have your eyes focused on your little goals (and I have a thousand of them) you don't really notice it go by.
There are little moments from Soybomb's past that I treasure. Just recently one of my all-time biggest musical influences, Nick Sakes — a principal member of the band Dazzling Killmen, and later Colossamite, and then Sicbay — actually came and played my birthday gig this year with his new project Xaddax, which is a noisy weird two-piece consisting of him and his partner Chrissie. Still trying to wrap my head around that one. Pretty major bucket list stuff right there.
I am proud of all the work I've done in the place, but in the end, I don't dwell on it. I'm always focused on the next project. I only want past successes to help facilitate new and exciting projects in the end, and sentimentality is rare.
What do you have planned for the 10th anniversary?
We've enlisted bands like Alaskan from Ottawa, Expectorated Sequence from Montreal, a Black Faxes revival (including a buttload of Misfits songs), local sweethearts Pretty Mouth, and many more will be making appearances.
The celebration will take place over two nights: Friday, Oct. 25 and Saturday, Oct 26, and both nights will be Halloween costume balls of course! We'll have printed posters for the event and maybe even revisit a Soybomb t-shirt again. In typical Soybomb fashion, more details will likely get figured out the night before the shows. Heh!
Des cyclo-moteurs d'Alison Lang:
(Traduit par la fileuse de d'Aliké Harel)
En octobre 2003, une bande de planchistes, d'amateurs de musique hardcore et de charpentiers pleins d'initiative ont construit un half pipe dans leur appartement situé au-dessus d'une boutique de vélos près de la rue Queen Ouest à Toronto. Le fondateur, Jason Wydra, voulait à l'origine que l'endroit serve, pour ses amis et lui, à faire du skate et à dormir. Rapidement, des groupes ont commencé à donner des spectacles sur la rampe devant une foule croissante d'amis et de fans des environs. Dix ans plus tard, Soybomb HQ est l'une des salles indépendantes les plus aimées en ville; certains spectacles attirent même plus de 1000 personnes en une soirée. L'endroit a conservé son approche inclusive au coeur d'un quartier en pleine mouvance. Pour le 10e anniversaire qui approche, Wydra jette un peu de lumière sur un Soybomb qui est parvenu à survivre et à s'épanouir pendant tant d'années.
Alison Lang : À quoi ressemblait le premier spectacle à Soybomb?
Jason Wydra : C'était un party/show d'Halloween, parce que, l'Halloween, c'est cool. Ce n'était pas très différent d'aujourd'hui. Le système de son était plus merdique et la salle était aménagée un peu différemment, mais c'était de la musique punk/hardcore avec des gens soûls qui s'amusaient. C'était probablement aussi la dernière ou avant-dernière fois que la rampe était ouverte pour rouler pendant que le groupe jouait. En fait, les groupes se produisaient près de la cuisine dans le temps, pas sur la rampe. Il y a eu autour de 100 à 200 personnes ce soir-là. La plupart étaient déguisées, évidemment!
Partout au Canada, les gens ouvrent les portes de leur lieu de création/de vie à des groupes de musique et au public. Pourtant, contrairement à Soybomb, nombre de ces endroits ne résistent pas un an, encore moins dix. Selon toi, quel est le secret de la longévité de Soybomb?
Je pense qu'une des principales choses qu'on doit comprendre, c'est que si vous avez des voisins, que ce soit un commerce ou un domicile, ils ont leurs propres soucis aussi. Donc, il faut être un ambassadeur de l'emplacement et se faire des amis. Rendez-leur des services, faites en sorte que tout se passe bien. S'il y a un problème, réglez-le! De cette façon, quand vous organisez un concert et qu'une gang de jeunes (probablement soûls) se pointe, ça ne les dérangera pas autant. Il ne faut pas non plus qu'il y ait constamment des concerts. Ça fera chier vos voisins peu importe ce que vous faites!
On s'assure que la propriété des voisins reste propre et nous les invitons à TOUS les concerts! Même s'ils n'ont pas le goût de venir, au moins ils ne se sentent pas exclus. On a dû nettoyer le plancher du commerce d'en dessous, car de la bière avait coulé jusqu'en bas. On a même dépensé 1000 $ et passé une semaine entière à refaire le plancher.
Nous n'avons jamais tenté d'organiser des concerts pour en tirer un vrai revenu, qui aurait servi à payer le loyer et les comptes. Le côté lucratif nous aurait inévitablement forcés à organiser trop de concerts, à faire chier les voisins, et aussi possiblement à accueillir des concerts plates.
J'imagine que tu as été témoin de beaucoup de changement en dix ans dans le quartier de Soybomb. Comment avez-vous fait pour conserver votre emplacement et votre éthique au travers tous ces changements?
On a été chanceux. Notre loyer n'a jamais vraiment été augmenté durant les dix années que nous avons passées ici. Je crois que c'est surtout parce que nous sommes de bons locataires. J'aime vraiment ce que nous avons à Soybomb et je ne voudrais jamais risquer de le perdre en étant un locataire fatiguant et en cassant les pieds du propriétaire. Donc encore, rester ambassadeur.
Mais le quartier a changé, vraiment. Le développement de condos et de maisons aux alentours a amené une nouvelle sorte de résidents et, avec eux, d'autres sortes de commerces. Puis, il y a eu le feu à Duke's Cycle en 2008 et plusieurs icônes du quartier ont disparu. Un à un, les commerces moins branchés ont disparu, les loyers ont monté et une multitude de boutiques de souliers, de vêtements, de meubles, des spas, des restaurants et des bars chics ont pris leur place. Je ne peux pas dire si c'est bon ou mauvais, mais le prix des loyers a grimpé en flèche, ce qui a en retour éloigné la plupart des gens du coin plus enclins au DIY et à l'autogestion.
Pour ce qui est du maintien de notre éthique dans notre façon de participer à la communauté musicale et d'encourager les autres à y participer, je ne crois pas que les changements dans le quartier affectent cet aspect. Avec l'essor de la mentalité DIY dans notre culture, je pense qu'il y a une part de respect envers les gens qui se lancent dans cette voie.
Qu'est-ce que ces dix années représentent vraiment pour toi? Es-tu nostalgique au sujet des choses qui sont arrivées depuis le début ou est-ce que tu évites ce genre de sentimentalité?
Ces dix années ont passé trop vite. C'est dur! Quand tu es occupé et que tu a les yeux rivés sur de petits objectifs (et j'en ai des milliers), tu ne te rends pas vraiment compte que ça passe.
Je chéris certains moments du passé de Soybomb. Tout récemment, une de mes plus grandes influences musicales de tous les temps, Nick Sakes — un des membres principaux du groupe Dazzling Killmen, et plus tard Colossamite, puis Sicbay — a joué lors d'un concert pour mon anniversaire avec son nouveau projet Xaddax, un duo bizarro-noise constitué de sa partenaire Chrissie et lui-même. J'essaie encore de la comprendre, celle-là. C'est pas mal en haut de ma liste des choses à voir.
Je suis fier de tout ce que j'ai accompli ici, mais je ne m'assis pas là-dessus. Je me concentre toujours sur le prochain projet. Au bout du compte, je veux seulement que les succès du passé facilitent de nouveaux projets stimulants. Je me laisse rarement aller à la sentimentalité.
Qu'est-ce que vous prévoyez pour le 10e anniversaire? On aura des groupes comme Alaskan d'Ottawa, Expectorated Sequence de Montréal, le retour deBlack Faxes (qui interprétera une tralée de chansons des Misfits), des coqueluches d'ici, Pretty Mouth, et bien d'autres feront leur apparition.
La célébration aura lieu sur deux jours : vendredi 25 octobre et samedi 26 octobre, et les deux soirées seront des bals costumés d'Halloween, bien sûr! On fera imprimer des affiches de l'événement et peut-être même qu'on pensera à des t-shirts Soybomb à nouveau. À l'habitude de Soybomb, les détails seront démêlés à la dernière minute avant les concerts. Hé!
---