Tag: pop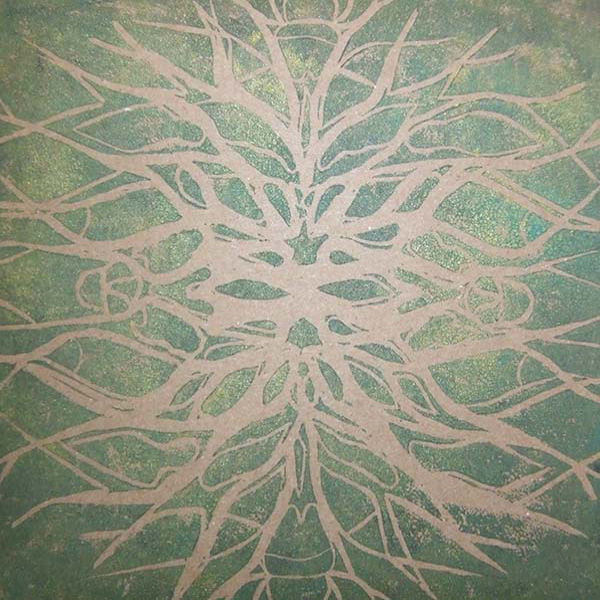 Twin Voices
Sing To Me
(Self Released)
Montréal, QC
From the freckled mien of Joshua Robinson:
Stilted hush and blurry breeze sweep across corrugated timber, the voice of the moon in the night sky. Fulgent pop-gazery housed in the open-hearted diaphragms that spread like mountains over the streets brought to life by the night sky's freckled mien. The silent spread of light bleeding from tears in the fabric overhead; these timbre colours of Twin Voices hold the sepulchral deep dark of night at bay, reclaiming from the stitched weight of night the opulent glimmer of beating hearts scattered amongst the herbage of dry bones and black holes.
De la mine tachée de Joshua Robinson:
(Traduit par Kevin Godbout)
Le silence guindé et le vent flou balayent au travers du bois ondulé, la voix de la lune dans le ciel de la nuit. Le regard "pop" aux milles feux habitant dans les diaphragmes aux coeurs ouverts qui s'étendent comme des montagnes au-dessus des rues, apportés à la vie par la mine tachée du ciel de la nuit. L'étendue silencieuse de la lumière qui saigne de tissus aériens déchirés; ces couleurs timbrées de Twin Voices poussent contre la noirceur sombre, profonde de la nuit, et ils réclament de la pesanteur tricotée de la nuit le scintillement opulent de coeurs battant étendus parmi l'herbage d'os secs et de trous noirs.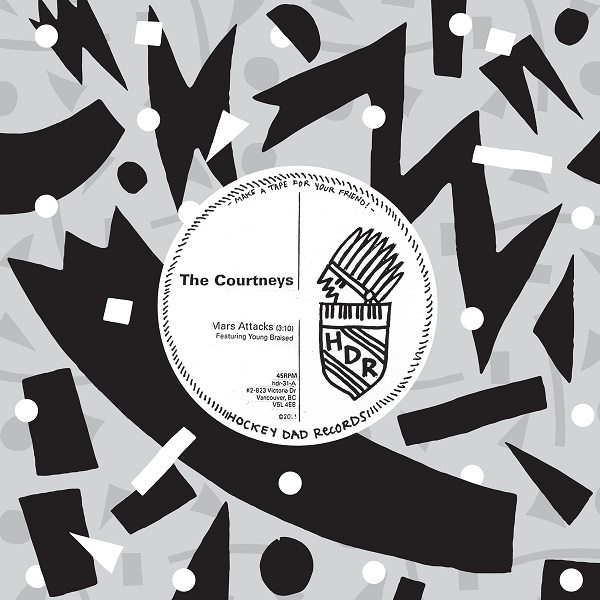 The Courtneys
Mars Attacks 7″
Vancouver, BC
From the dreaded mini tart of Jibril Yassin:
Dragging feel good down into the suburban darkness from whence it came, The Courtneys have shown restraint for not following up a lauded collection of summer goodness with something similar. The summer vacation is winding down and as one can expect, it's starting to get dark – dreams of aliens, under-lit streetlights and Mel Gibson trying to light a joint are what's keeping you awake. But the magic of The Courtneys is you'll likely forget most of this by the time that final chorus comes in. The literature has changed and the cold beer is gone, let's keep up with the times.
Des mini-tartelettes craintives de Jibril Yassin:
(Traduit par Marie-Pier Chevrier)
Traînant les beaux jours jusqu'au fond des ténèbres banlieusardes d'où ils sont venus, The Courtneys se garde bien de donner suite à leur recueil adulé de joies estivales avec quelque chose dans le même ton. Les vacances d'été s'achèvent inévitablement, il se fait tard et des rêves d'étrangers, de lampadaires vacillants et de Mel Gibson tentant d'allumer un joint sont là pour vous garder éveillés. Mais la magie de The Courtneys est telle que vous aurez tout oublié d'ici l'arrivée du dernier refrain. La littérature a changé et la bière froide n'est plus, essayons de garder la cadence.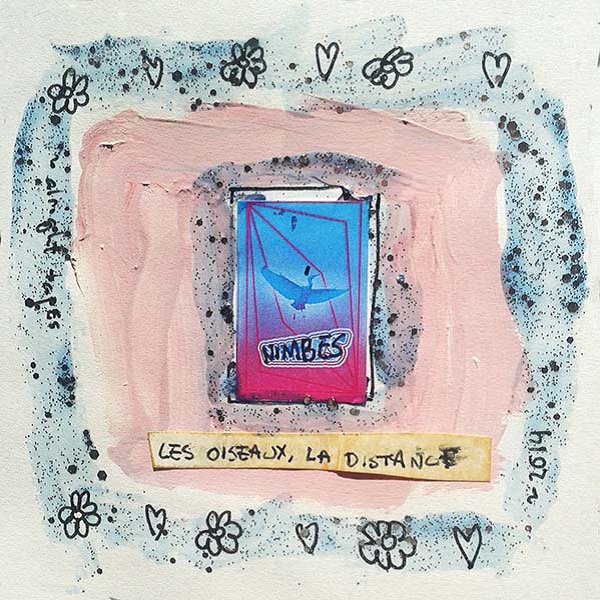 Nimbes
Les Oiseaux, La Distance
Québec, QC
From the sprawling paralysis of Aaron Levin:
Les Oiseaux, La Distance is a sprawling guitar-pop floater from the shoegaze vortex of Québec. Nimbes' reverbed-soaked bellowings emerge from the dissonant moments before choice, abandonment, and paralysis. Les Oiseaux, La Distance's magnetic tape will render all hopeless, buried below warm blankets of minor-key deliverance.
Depuis la paralysie tentaculaire d'Aaron Levin:
(Des nuages hésitants de Flora Hammond)
Les Oiseaux, La Distance est un corps flottant tentaculaire en provenance du vortex shoegaze de Québec. Les échos des mugissements humides créés par Nimbes émergent de l'instant précédant le choix, l'abandon et la paralysie. Les Oiseaux, La Distance annihilera tous vos espoirs. Votre seul désir, enfin, sera de vous enfouir sous de chaudes couvertures aux tonalités mineures de délivrance.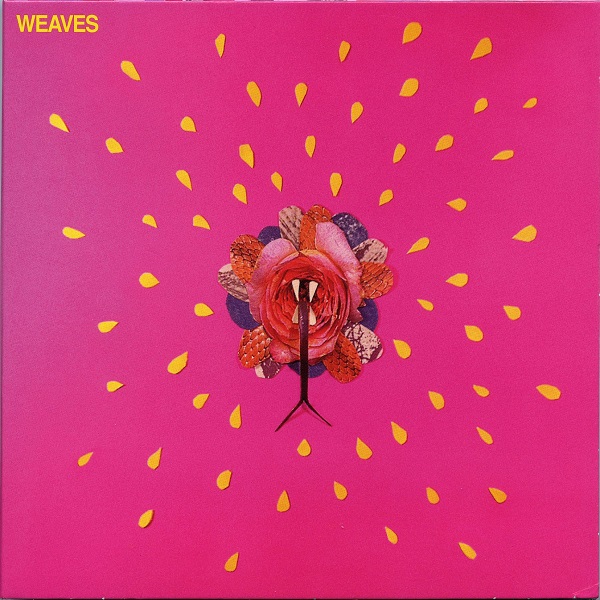 Weaves
Weaves
Toronto , ON
From the convection compartment of Brandon Gray:
Weaves melt buttery, effortless melodies atop the crunch and crumble of a freshly baked, fully loaded grunge funk potato. On "Motorcycle" the quartet turn bristling cock rock on its head as singer Jasmyn Burke's groovy ode to a badboy cutie wrestles with a muscular rhythm section, wooly guitars and pitch-perfect Hammond organ riffs. Meanwhile, "Hulahoop" teeters forward at a comfy pace, leaving room for the sultry elasticity in Burke's voice to morph and fizz alongside guitarist Morgan Waters' understated fuzz fussing. Sour cream anyone?
Du four à convection de Brandon Gray:
(Traduit par Jessica Grenier)
Weaves fond comme du beurre, des mélodies faciles sur une belle grosse patate funk-grunge fondante et croquante. Le quatuor vire le cock rock énergique à l'envers sur « Motorcycle », alors que l'ode chantée par Jasmyn Burke pour un badboy à croquer se bat avec une section rythmique musclée, des guitares confuses et des riffs parfaits d'orgue Hammond. Pendant ce temps, « Hulahoop » vacille vers un endroit confortable, laissant de la place pour que la voix élastique et sensuelle de Burke puisse changer, moussant au rythme du fuzz discret du guitariste Morgan Water. Quelqu'un veut de la crème sure?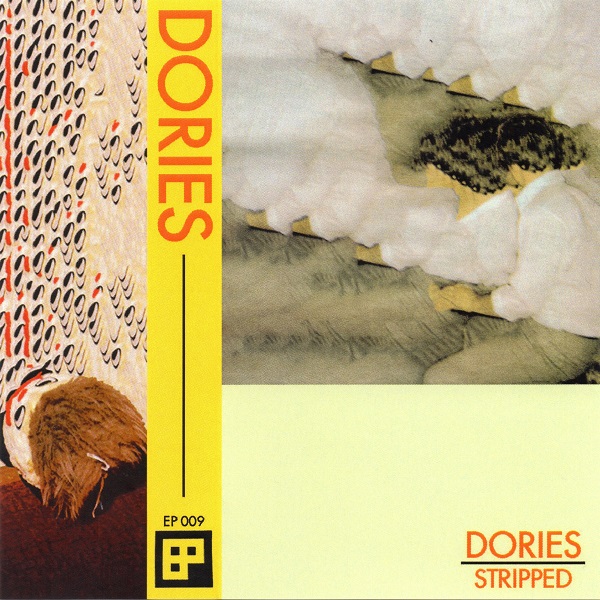 Dories
Stripped
Montreal, QC
From the contained explosion of Mark Gillis:
On Stripped, Dories unveil their perfected strain of Montreal's signature spidery-pop sound. The locked in bass digs a trench that is set against the glistening dissonance of prickly guitars sending needles through your nerves. As these songs start to burst at the seams, the dreamy, droned-out vocals tightly fasten their way around the puzzle pieces to create a contained explosion of hyper-melodies, propelling them into the bright blue sky. We're floating on the clouds now; let's never descend.
De l'explosion contenue de Mark Gillis:
(Traduit par Jessica Grenier)
Avec Stripped, Dories dévoile son type perfectionné de pop arachnéen typiquement montréalais. Une basse bien ancrée creuse une tranchée s'opposant à la chatoyante dissonance des guitares épineuses qui envoient des aiguilles dans vos nerfs. Au moment où les chansons paraissent sur le point de faire exploser leurs coutures, une voix monotone et onirique vient entourer étroitement les pièces du casse-tête, créant une explosion contenue d'hyper mélodies, puis les expulsant vers le ciel bleu. Nous flottons maintenant sur les nuages… ne descendons jamais.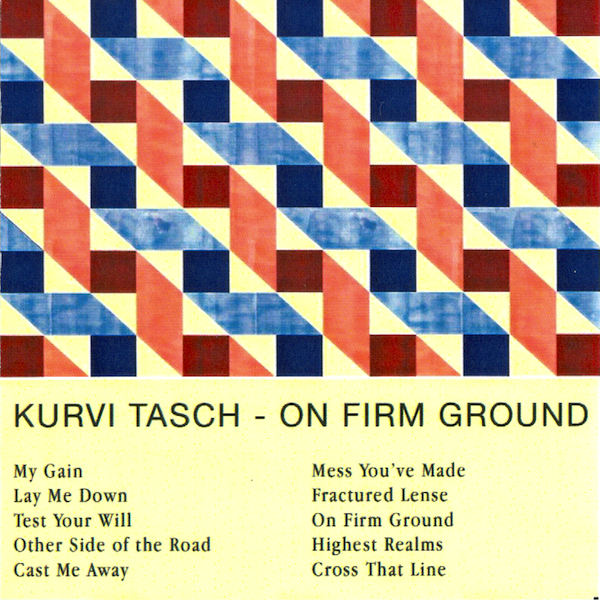 kurvi tasch
On Firm Ground
(Self Released)
Montréal, QC
From the witching hour of Carrie Deleskie:
You are driving in the nighttime. Your friend's tape is on high. It is summer and you are in the space between the city and its outskirts. Out here the air takes on a pale colour that melds together each thought, and your unspoken words begin to compose the mind's palimpsest. And you, you are on the way to your friend's gig. She told you to be there for nine, and the clock reads quarter after. To the juxtaposition of languid reverb and angular rhythm you feel that you are being cast away – that you're going to the other side of things. Out here you know the comfort in being liminal.
De l'heure du crime de Carrie Deleskie:
(Traduit par Jessica Grenier)
C'est l'été. Tu es en voiture. Il fait noir. La cassette de ton amie joue dans le lecteur. L'auto est rendue dans l'espace entre la ville et sa banlieue. Dehors, l'air a cette couleur pâle qui fait que tes pensées se fondent l'une dans l'autre, les mots non verbalisés entamant le palimpseste de l'esprit. Et toi, tu es en chemin vers le spectacle d'une amie. Elle t'avait dit d'y être pour neuf heures, soit il y a quinze minutes selon l'horloge. La réverbération languissante juxtaposée aux rythmes angulaires te laisse une impression d'exclusion – comme si tu te rendais de l'autre côté des choses. Par ici, être limitrophe est confortable.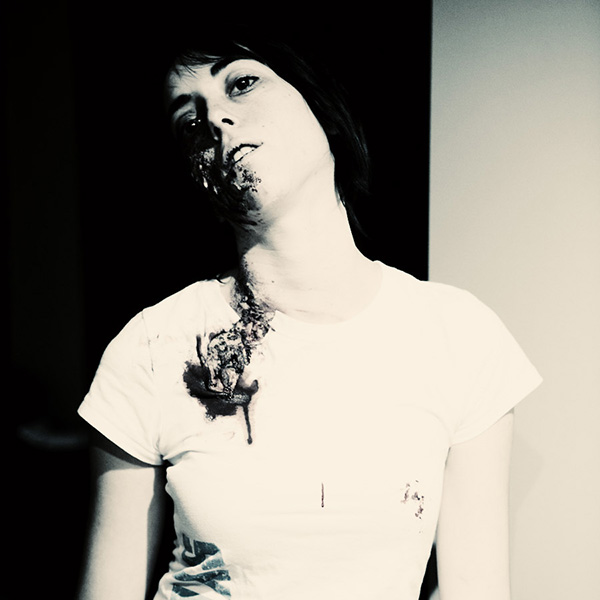 Le Poisson d'Argent
Youth EP
(Self Released)
Montréal, QC
From the rusted tilt-a-whirl of Alexandra Jaworiwsky:
Le Poisson d'Argent orchestrate a carnival of sounds that fall together to create a beautifully disjointed melody. A ferris wheel rocks back and forth but does not spin; the paint of the merry-go-round has gone grey and cracked from the elements. The amusement has seeped out of the park. But there is magic in these memories. Sneaking in to forgotten places early in the morning, dreaming of what once was. Closing your eyes, you can hear the rumblings of a roller coaster, vendors calling, and the looped cackles from the horror house. Youth is a memory of sounds, bringing back a simpler time while walking boldly in the future.
Du manège rouillé d'Alexandra Jaworiwsky:
(Traduit par la poussière de barbe à papa de Jessica Grenier)
Le Poisson d'Argent orchestre un carnaval de sons qui s'emboitent pour former une mélodie joliment déglinguée. Une grande roue qui se balance d'avant en arrière, mais qui ne tourne pas, la peinture du carrousel qui a été déteinte et craquelée par les éléments : le parc a perdu tout amusement, mais les souvenirs restent magiques. Se faufiler dans cet endroit oublié tôt le matin pour rêver de ce qui a déjà été; fermer les yeux, puis entendre le grondement des montagnes russes, le cri des vendeurs, le ricanement en boucle des maisons hantées. La jeunesse, c'est se souvenir des sons pour réanimer un passé plus simple tout en marchant résolument vers l'avant.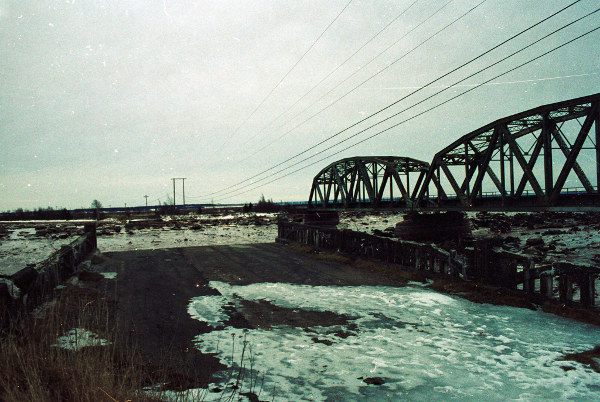 Stereophonic 12
January 22-24
Sackville, NB
Photo: Colin Medley
From the snow-flecked eyebrows of Kevin Brasier:
Stereophonic, is a winter fundraiser/hellraiser for Sackville's community station, CHMA 106.9FM. If you've ever wondered "what's in that Sackville water" that produces the finest bands in the land, the answer is CHMA's FM-freakuencies. Stereophonic is how Sackville says thank you to CHMA for offering the community free postering services, PA equipment for shows, and much more. Far from an ordinary fundraiser– co-directors Scott Brown and Ilse Kramer (also bandmates in the mighty Kappa Chow) are throwing a three-day rager featuring musical legends from bag-town and beyond including Astral Gunk, Bry Webb, Old and Weird, and Monomyth. Check out the release video for the full-line up, and listen to the festival mix-tape to preview the sweetest sounds of the marshes.
Des sourcils parsemés de flocons de neige de Kevin Brasier:
(Traduit par le nez incandescent de Jessica Grenier)
Stereophonic est une collecte de fonds infernale/hivernale pour la station radio communautaire de Sackville, CHMA 106.9FM. Si vous vous êtes déjà demandé ce qu'il y a dans l'eau de la ville pour qu'elle produise les meilleurs groupes du pays, la réponse se trouve dans les freakences de CHMA. Stereophonic, c'est aussi Sackville qui dit merci à CHMA pour le service d'affichage qu'elle offre gratuitement à la communauté, l'équipement de sonorisation lors des spectacles, et bien d'autres choses encore. Stereophonic est loin d'être un spectacle-bénéfice ordinaire : les codirecteurs Scott Brown et Ilse Kramer (aussi membres du grandiose Kappa Chow préparent une fête de trois jours avec des légendes de la musique povenant de la ville ou d'ailleurs, comme Astral Gunk, Bry Webb, Old and Weird et Monomyth. Regardez l'annonce vidéo pour savoir la programmation et écoutez la cassette du festival pour vous donner un aperçu des meilleurs sons du marécage.
1 Best Fiends – "Uh Huh"
2 Zakary Slax – "Remains"
3 Monomyth – "Candleholder"
4 Coach Longlegs – "Baycation With You"
5 Klarka Weinwurm – "TMSB"
6 Bry Webb – "Prove Me Wrong"
7 Corey Isenor – "Beneath The Bramble"
8 Jon Mckiel – "I Know, I Know"
9 Astral Gunk – "Astral Theme"
10 Heaven For Real – "Hard Done By"
11 Union Suit – "Delirious Vista"
12 Adam Mowery – "Follow Me To The Bottom*"
13 The Kavorkas – "The Grocery Store (demo)*"
14 Old and Weird – "She Seems Stressed"
15 Legendary Golden River Show Band – "Stay Yonder (Honeysuckle)"
16 Zachary Lucky – "Salty Air"
17 Old Bones – "I Can See Through You*"
18 Painful Shivers – "Blu"
* denotes that the track is unreleased
Alvvays
Alvvays
Toronto, ON
From the comfortable sadness of Scott Brown:
Alvvays is an entity of nostalgia. This is music that elicits a comfortable sadness that we all assume will end with our teenage years, but still appears from time-to-time. However, to pigeonhole them as solely a heart-on-sleeve pop act is wrong and a disservice to the nine near-perfectly crafted tracks found on this debut. Electric guitar jangles and synthesizer hums act as the backdrop to treacherous swimming trips, differing opinions on matrimony, thoughts of a red planet, and the moments of beauty inhabiting the world of Alvvays.
De la tristesse confortable de Scott Brown:
(Traduit par le spleen de Jessica Grenier)
Alvvays est une entité faite de nostalgie. C'est une musique d'où émane une tristesse confortable – celle que nous pensions morte avec la fin de l'adolescence, mais qui apparait toujours de temps en temps. Par contre, les cataloguer en tant que groupe pop sentimental serait faussement réducteur et ne rendrait pas justice aux neuf pistes de leurs débuts, qui frôlent la perfection. Des Tintements de guitare électrique et des bourdonnement de synthétiseurs forment la toile de fond de sorties de baignade dangereuses, de divergences d'opinions sur le mariage, de pensées d'une planète rouge et des moments de beauté habitant le monde d'Alvvays.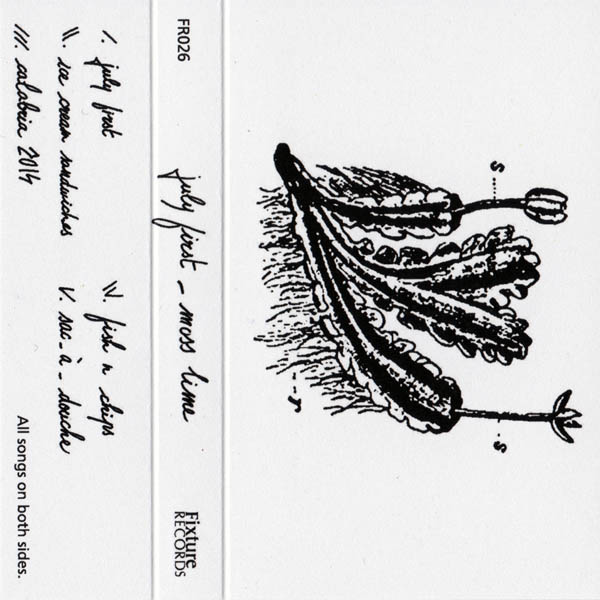 Moss Lime
July First
Montréal, QC
From the lounging sprawl of Evan Matthews:
Moss Lime are a characteristicly cosmopolitan Montreal crew, formed in spare time while hanging through the city's playground summer. Murmuring chants calling back and forth over angle-surfing guitars and an ESG-sensible rhythm section recall double dutch tall cans in a parc before a late night swim in someone else's pool. These songs have an influence-honest, naturalistic vibe. From the call & response lilt of "Ice Cream Sandwiches" to the tape-delay drone of "Fish N Chips" to the reimagining/improvement of Euro-pop song "Calabria", each one will charm you with a shared memory of wet heat, cutoffs and iced coffee.
Du divan où est avachi Evan Matthews:
(Traduit par l'orteil étiré vers la télécommande de Jessica Grenier)
Moss Lime est un groupe montréalais typiquement cosmopolite, formé lors des temps libres passés à profiter des terrains de jeu urbains durant l'été : des murmures se répondent par-dessus des guitares qui surfent en équilibre ainsi qu'une section rythmique rappelant ESG évoquent une soirée dans un parc à boire des grosses cannettes de Double Dutch avant d'aller squatter la piscine de quelqu'un d'autre. Ces chansons exhalent des ondes de naturalisme et d'honnêteté. De la cadence question-réponse de « Ice Cream Sandwiches » au drone en boucle de « Fish N Chips » en passant par la reprise/amélioration de la chanson pop européenne « Calabria », chaque pièce vous séduira en partageant un souvenir de chaleur humide, de shorts en jean et de cafés glacés.

Moss Lime – Ice Cream Sandwiches
---