Tag: pop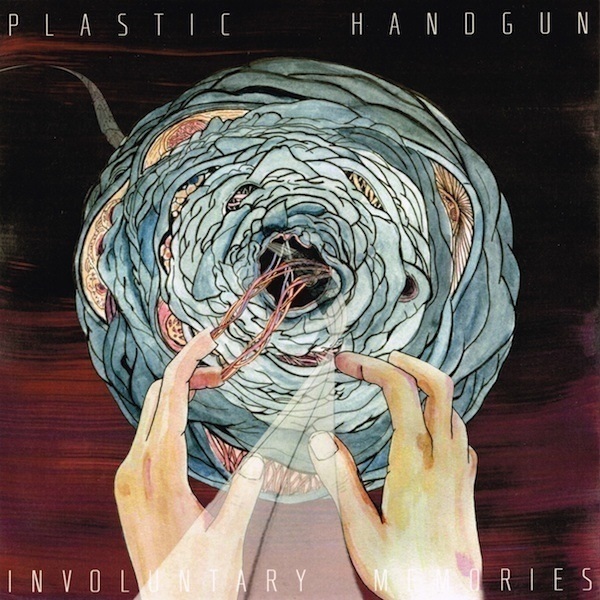 Plastic Handgun
Involuntary Memories
(Self-Released)
Toronto, ON
From the REM sleep of Sara Bortolon-Vettor:
Dreams collide with reality in united pleasure as momentous occasions of the past tickle present thought. Paths cross and fresh roads are carved. Curious minds crave discovery of the unknown! But is this real? Recollections transform into experimental orchestrations of electronic-surreality. Recorded and produced by Mark Di Giovanni over a four-month period, Involuntary Memories is the first release from Toronto's experimental, dreamy post-rock project, Plastic Handgun.
Du sommeil paradoxal de Sara Bortolon-Vettor:
(Traduit par les paupières lourdes de Jessica Grenier)
Le rêve rencontre la réalité dans un élan de plaisir réciproque occasionné par l'union de pensées actuelles et d'occasions mémorables passées. Des chemins se croisent; de nouvelles routes se creusent : mais est-ce bien réel? Des souvenirs deviennent une orchestration expérimentale électronique irréelle. Involuntary Memories, le premier album de Plastic Handgun, ce projet de rêverie expérimentale post-rock de Toronto, a été enregistré et produit par Mark Di Giovanni sur une période de quatre mois.
Arbutus
Bedroom Safari
Vancouver, BC
From the swirling tongue of Katie Jensen:
Palm trees tickle the beach with long, feathery fronds. The golden sun drips slowly, like an egg slipping off the counter. A youthful relic floats; trapped in sea foam, bobbing like a toy. If you could ( rewind your life, where would you press pause? Would you pull out the magnetic ribbons by the handful, watch the plastic spools whir and try to smudge out the mistakes? No sung hymn is holy enough to purify your heart.
De la langue tourbillonnante de Katie Jensen:
(Traduit par Jason Rule)
Des palmiers chatouillent la plage avec leur long feuillage plumeux. Le soleil d'or s'égoutte lentement, comme un oeuf glissant d'un comptoir. Une empreinte de jeunesse flotte, piégée dans l'écume de la mer, dansant comme un jouet . Si vous pouviez revenir en arrière, où voudriez-vous appuyer sur pause? Est-ce que vous feriez sortir les rubans magnétiques par poignées, en regardant le bourdonnement des bobines de plastiques et en essayant de maculer les erreurs? Aucun hymne chanté n'est assez sacré pour purifier votre coeur.
Special Costello // Blonde Wig
Split
(Self Released)
Halifax, NS
From the soft underbelly of Katie Jensen:
Your best thinking happens as your brain floats untethered behind you. It knocks into things excitedly when you get your best ideas.
Do you remember when the jellied grey matter slid into a splintered crack and wouldn't come out? Something tugged on the leash and it resonated with tension, sending rippling curves of pressure down the length. Your mouth filled with the froth of bitter frustration, but you swallowed hard and kept walking.
Du doux bas-ventre de Katie Jensen:
(Traduit par Jason Rule)
Vos meilleures réflexions arrivent quand votre cerveau flotte librement derrière vous. Il bascule de tous les côtés, tout excité quand vous avez vos meilleures idées.
Vous souvenez-vous quand la matière grise gelée se glissait dans une fissure éclatée, et ne voulait pas sortir? Quelque chose tirait sur la laisse, et résonnait difficilement, envoyant des courbes ondulantes de pression sur toute la longueur. Votre bouche se remplissait avec une écume de frustration amère, mais vous avaliez fort et continuiez à marcher.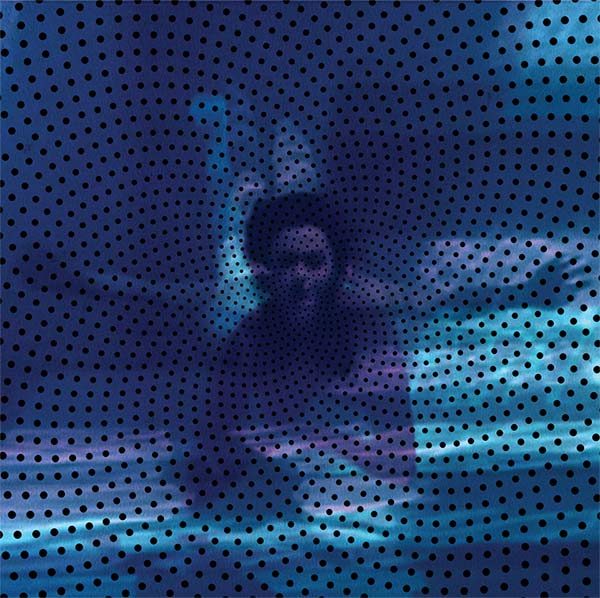 Treephones
Mute Swan // Trumpeter Swan
(Self Released)
Kitchener, ON
From the suburban desk of Lauren Rabindranath:
Who needs a music video when you can read a graphic novel? Treephones' Mute Swan/ Trumpeter Swan album takes digital narratives to new heights – a beautiful journey to take by ear, but one that is enhanced by reading the graphic novel accompaniment. Atmospheric sound creates a dreamy haze with overlapping, at times muted, at times trumpeting elements that combine for a sound that is unique yet familiar. Raw elements create a feeling of live urgency and a surreal sense that it could be different the next time you listen to it. Fly away with it.
En direct du bureau de banlieue de Lauren Rabindranath:
(En direct de l'hémisphère gauche de Diane Beaupré)
Qui a besoin d'un vidéoclip quand on peut lire une BD roman? L'album Mute Swan/Trumpeter Swan de Treephones amène la narration numérique vers de nouveaux sommets: un magnifique voyage pour l'oreille, bonifié par la lecture de la BD roman qui l'accompagne. L'atmosphère sonore nous enveloppe dans un rêve rempli d'éléments qui parfois s'entrecroisent, se taisent ou explosent, mais toujours se mélangent pour créer un son unique, bien que familier. Les éléments bruts créent un sentiment d'urgence et une sensation surréelle que la prochaine écoute pourrait être différente. Laissez-vous porter.
Treephones – Enclyclopedia of Birds/ Physical Archives Sector
Treephones – Static/ Cellular Automata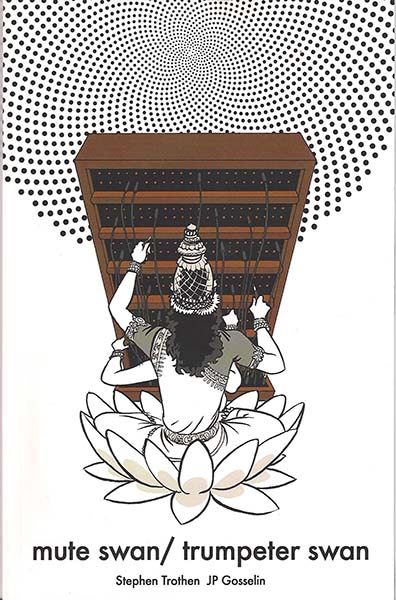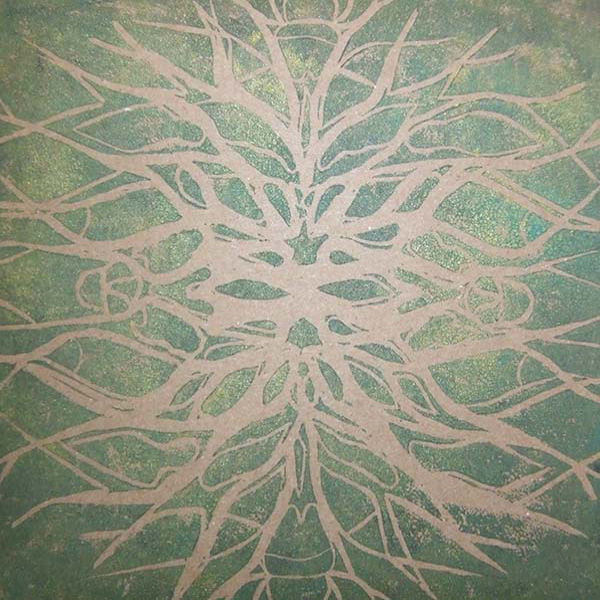 Twin Voices
Sing To Me
(Self Released)
Montréal, QC
From the freckled mien of Joshua Robinson:
Stilted hush and blurry breeze sweep across corrugated timber, the voice of the moon in the night sky. Fulgent pop-gazery housed in the open-hearted diaphragms that spread like mountains over the streets brought to life by the night sky's freckled mien. The silent spread of light bleeding from tears in the fabric overhead; these timbre colours of Twin Voices hold the sepulchral deep dark of night at bay, reclaiming from the stitched weight of night the opulent glimmer of beating hearts scattered amongst the herbage of dry bones and black holes.
De la mine tachée de Joshua Robinson:
(Traduit par Kevin Godbout)
Le silence guindé et le vent flou balayent au travers du bois ondulé, la voix de la lune dans le ciel de la nuit. Le regard "pop" aux milles feux habitant dans les diaphragmes aux coeurs ouverts qui s'étendent comme des montagnes au-dessus des rues, apportés à la vie par la mine tachée du ciel de la nuit. L'étendue silencieuse de la lumière qui saigne de tissus aériens déchirés; ces couleurs timbrées de Twin Voices poussent contre la noirceur sombre, profonde de la nuit, et ils réclament de la pesanteur tricotée de la nuit le scintillement opulent de coeurs battant étendus parmi l'herbage d'os secs et de trous noirs.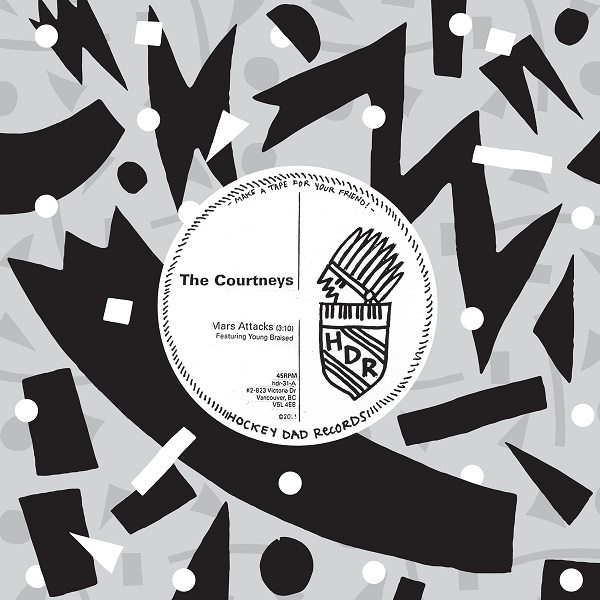 The Courtneys
Mars Attacks 7″
Vancouver, BC
From the dreaded mini tart of Jibril Yassin:
Dragging feel good down into the suburban darkness from whence it came, The Courtneys have shown restraint for not following up a lauded collection of summer goodness with something similar. The summer vacation is winding down and as one can expect, it's starting to get dark – dreams of aliens, under-lit streetlights and Mel Gibson trying to light a joint are what's keeping you awake. But the magic of The Courtneys is you'll likely forget most of this by the time that final chorus comes in. The literature has changed and the cold beer is gone, let's keep up with the times.
Des mini-tartelettes craintives de Jibril Yassin:
(Traduit par Marie-Pier Chevrier)
Traînant les beaux jours jusqu'au fond des ténèbres banlieusardes d'où ils sont venus, The Courtneys se garde bien de donner suite à leur recueil adulé de joies estivales avec quelque chose dans le même ton. Les vacances d'été s'achèvent inévitablement, il se fait tard et des rêves d'étrangers, de lampadaires vacillants et de Mel Gibson tentant d'allumer un joint sont là pour vous garder éveillés. Mais la magie de The Courtneys est telle que vous aurez tout oublié d'ici l'arrivée du dernier refrain. La littérature a changé et la bière froide n'est plus, essayons de garder la cadence.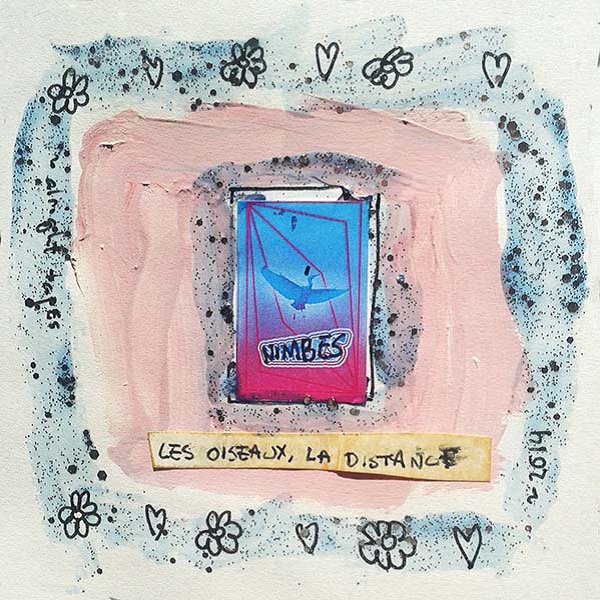 Nimbes
Les Oiseaux, La Distance
Québec, QC
From the sprawling paralysis of Aaron Levin:
Les Oiseaux, La Distance is a sprawling guitar-pop floater from the shoegaze vortex of Québec. Nimbes' reverbed-soaked bellowings emerge from the dissonant moments before choice, abandonment, and paralysis. Les Oiseaux, La Distance's magnetic tape will render all hopeless, buried below warm blankets of minor-key deliverance.
Depuis la paralysie tentaculaire d'Aaron Levin:
(Des nuages hésitants de Flora Hammond)
Les Oiseaux, La Distance est un corps flottant tentaculaire en provenance du vortex shoegaze de Québec. Les échos des mugissements humides créés par Nimbes émergent de l'instant précédant le choix, l'abandon et la paralysie. Les Oiseaux, La Distance annihilera tous vos espoirs. Votre seul désir, enfin, sera de vous enfouir sous de chaudes couvertures aux tonalités mineures de délivrance.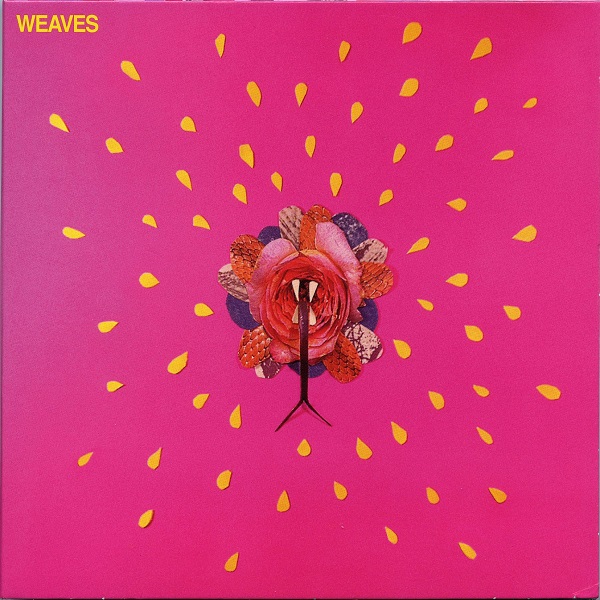 Weaves
Weaves
Toronto , ON
From the convection compartment of Brandon Gray:
Weaves melt buttery, effortless melodies atop the crunch and crumble of a freshly baked, fully loaded grunge funk potato. On "Motorcycle" the quartet turn bristling cock rock on its head as singer Jasmyn Burke's groovy ode to a badboy cutie wrestles with a muscular rhythm section, wooly guitars and pitch-perfect Hammond organ riffs. Meanwhile, "Hulahoop" teeters forward at a comfy pace, leaving room for the sultry elasticity in Burke's voice to morph and fizz alongside guitarist Morgan Waters' understated fuzz fussing. Sour cream anyone?
Du four à convection de Brandon Gray:
(Traduit par Jessica Grenier)
Weaves fond comme du beurre, des mélodies faciles sur une belle grosse patate funk-grunge fondante et croquante. Le quatuor vire le cock rock énergique à l'envers sur « Motorcycle », alors que l'ode chantée par Jasmyn Burke pour un badboy à croquer se bat avec une section rythmique musclée, des guitares confuses et des riffs parfaits d'orgue Hammond. Pendant ce temps, « Hulahoop » vacille vers un endroit confortable, laissant de la place pour que la voix élastique et sensuelle de Burke puisse changer, moussant au rythme du fuzz discret du guitariste Morgan Water. Quelqu'un veut de la crème sure?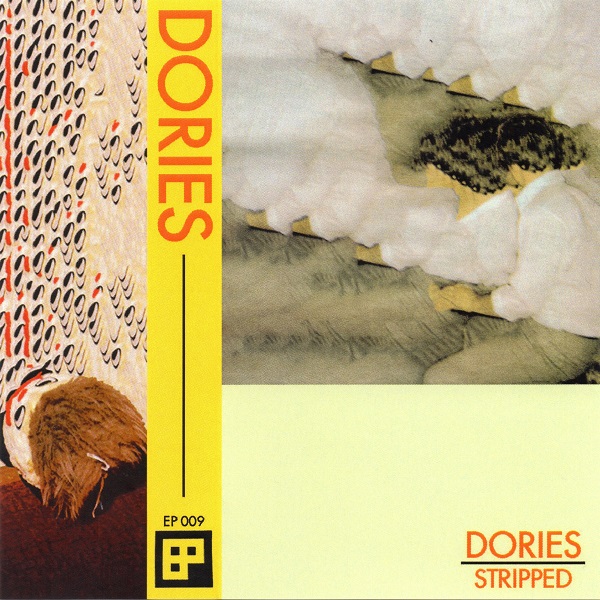 Dories
Stripped
Montreal, QC
From the contained explosion of Mark Gillis:
On Stripped, Dories unveil their perfected strain of Montreal's signature spidery-pop sound. The locked in bass digs a trench that is set against the glistening dissonance of prickly guitars sending needles through your nerves. As these songs start to burst at the seams, the dreamy, droned-out vocals tightly fasten their way around the puzzle pieces to create a contained explosion of hyper-melodies, propelling them into the bright blue sky. We're floating on the clouds now; let's never descend.
De l'explosion contenue de Mark Gillis:
(Traduit par Jessica Grenier)
Avec Stripped, Dories dévoile son type perfectionné de pop arachnéen typiquement montréalais. Une basse bien ancrée creuse une tranchée s'opposant à la chatoyante dissonance des guitares épineuses qui envoient des aiguilles dans vos nerfs. Au moment où les chansons paraissent sur le point de faire exploser leurs coutures, une voix monotone et onirique vient entourer étroitement les pièces du casse-tête, créant une explosion contenue d'hyper mélodies, puis les expulsant vers le ciel bleu. Nous flottons maintenant sur les nuages… ne descendons jamais.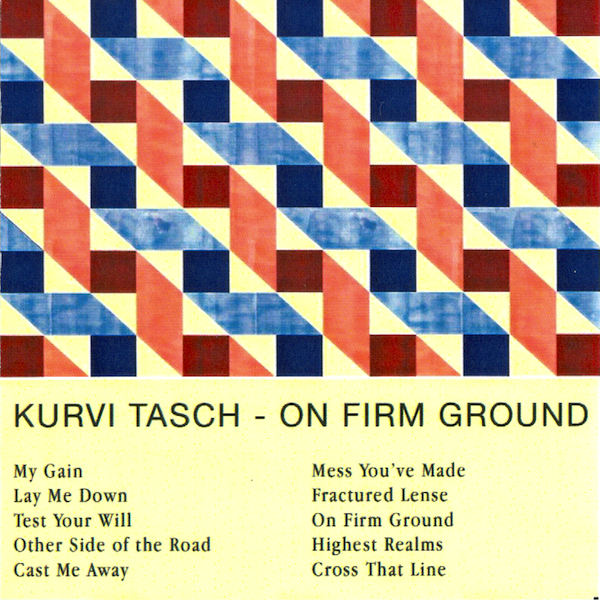 kurvi tasch
On Firm Ground
(Self Released)
Montréal, QC
From the witching hour of Carrie Deleskie:
You are driving in the nighttime. Your friend's tape is on high. It is summer and you are in the space between the city and its outskirts. Out here the air takes on a pale colour that melds together each thought, and your unspoken words begin to compose the mind's palimpsest. And you, you are on the way to your friend's gig. She told you to be there for nine, and the clock reads quarter after. To the juxtaposition of languid reverb and angular rhythm you feel that you are being cast away – that you're going to the other side of things. Out here you know the comfort in being liminal.
De l'heure du crime de Carrie Deleskie:
(Traduit par Jessica Grenier)
C'est l'été. Tu es en voiture. Il fait noir. La cassette de ton amie joue dans le lecteur. L'auto est rendue dans l'espace entre la ville et sa banlieue. Dehors, l'air a cette couleur pâle qui fait que tes pensées se fondent l'une dans l'autre, les mots non verbalisés entamant le palimpseste de l'esprit. Et toi, tu es en chemin vers le spectacle d'une amie. Elle t'avait dit d'y être pour neuf heures, soit il y a quinze minutes selon l'horloge. La réverbération languissante juxtaposée aux rythmes angulaires te laisse une impression d'exclusion – comme si tu te rendais de l'autre côté des choses. Par ici, être limitrophe est confortable.
---